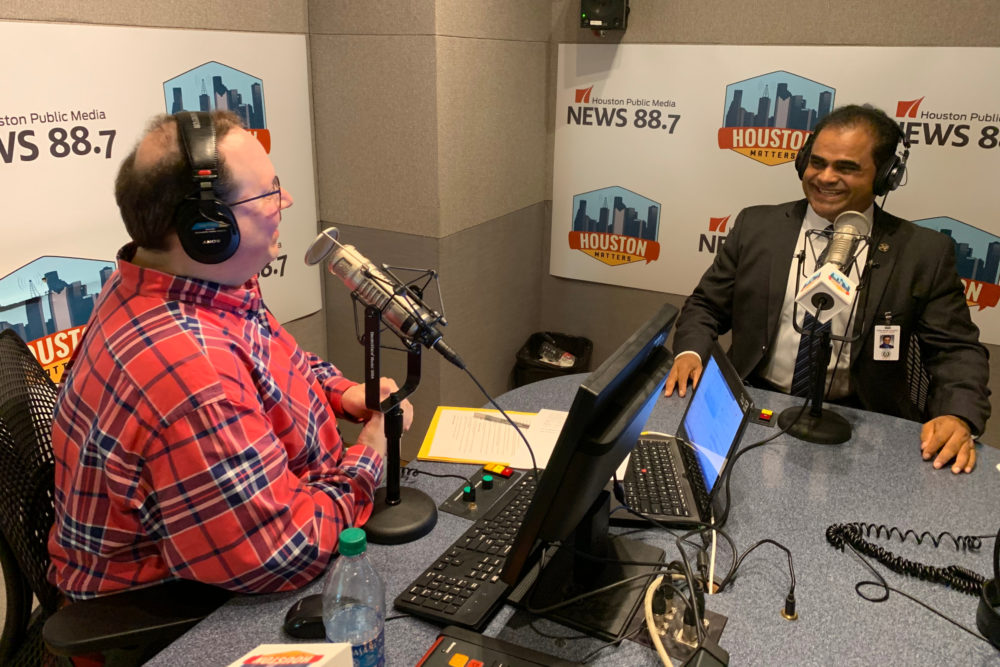 As Fort Bend County's population continues to grow, local officials there find it increasingly challenging to make sure the infrastructure keeps up.
Judge KP George, the county's top elected official, says in the past 20 years traffic hasn't gotten better — even though freeways like U.S. 59 South have been widened from two lanes to six. And he says mobility isn't t he only problem that's worsening as the population expands. Like Houston, Fort Bend County struggles with flooding and drainage.
George told Houston Matters host Craig Cohen the county is working on spending $260 million on flood mitigation projects. But what exactly does that entail?
"Clearing the bayous and ditches and all that," George said. "But this is — remember — to address our real drainage issue, it is much bigger than this."
George says since Fort Bend County is so shallow and flat, flood waters can travel from as far away as College Station. He says they're working with the Army Corps of Engineers and looking for multi-agency approaches, including designing flood systems with other municipalities.
In the audio above, George discusses those issues along with other matters facing the county and answers listener questions.