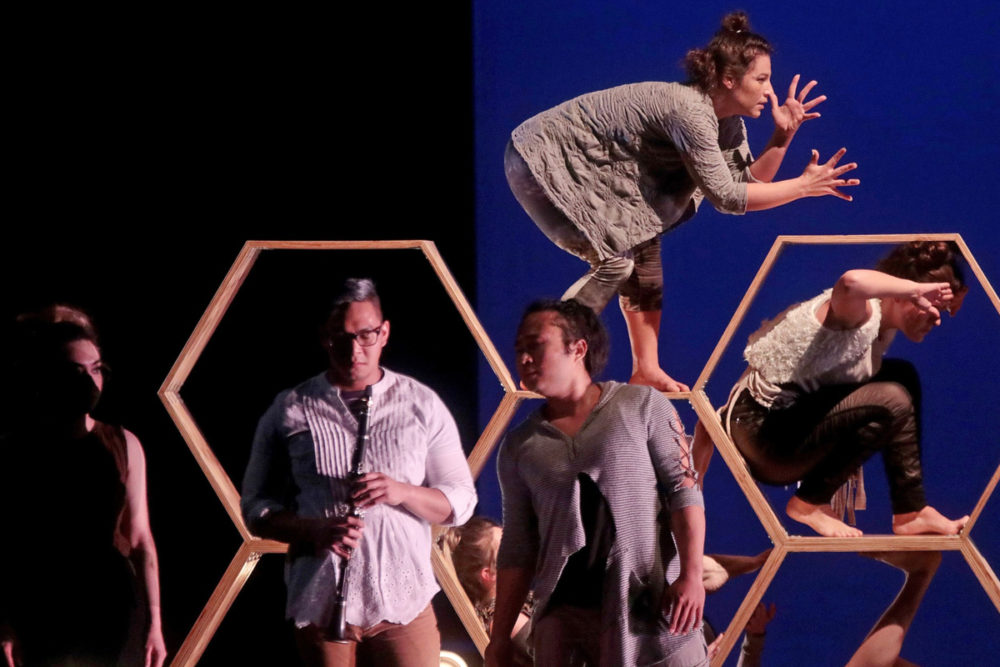 A new series of performances meditates on humanity's relationship with bees.
Yes, bees — honey bees to be exact.
The AURA Contemporary Ensemble at the University of Houston is collaborating with Psophonia Dance Company on a series of contemporary music and dance performances called Colony, being performed Oct. 10-12 at the MATCH.
The series tells the story of the lives of bees and how their colonies function — from drones mating with the queen, to worker bees taking on their numerous tasks.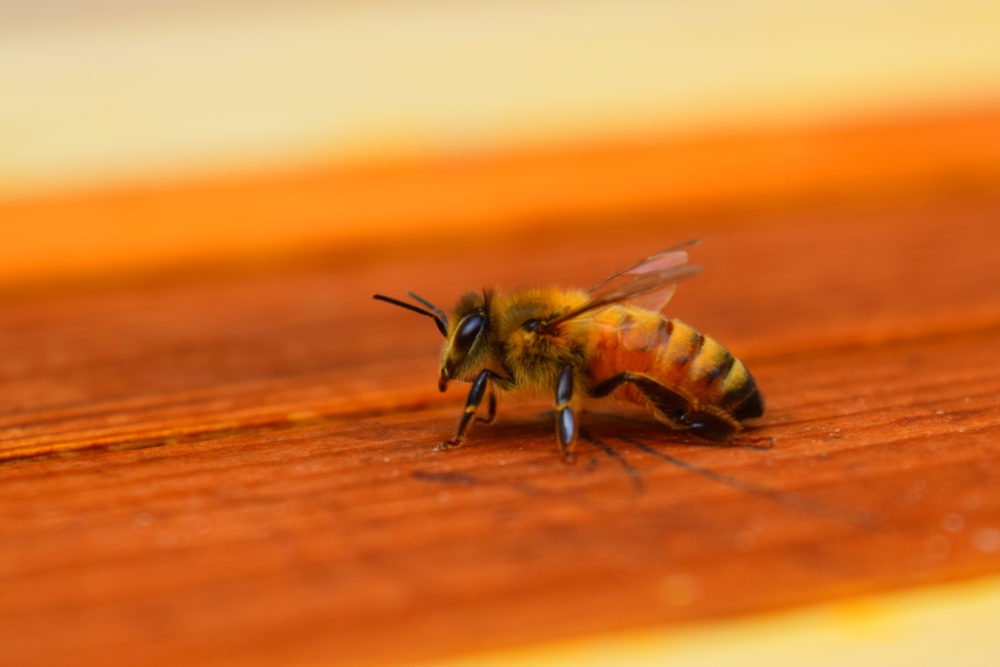 Rob Smith of AURA says the performance is essentially an illustration of the life cycle of honey bees told through music and dance.
But, more importantly, it's also meant to highlight the critical relationship bees play in human life pollinating our food supply. However, many of them are dying off due to a circumstance called colony collapse disorder.
"The moral of the story is we have a symbiotic relationship with honey bees," Smith said. "…So if they truly disappear we're in trouble."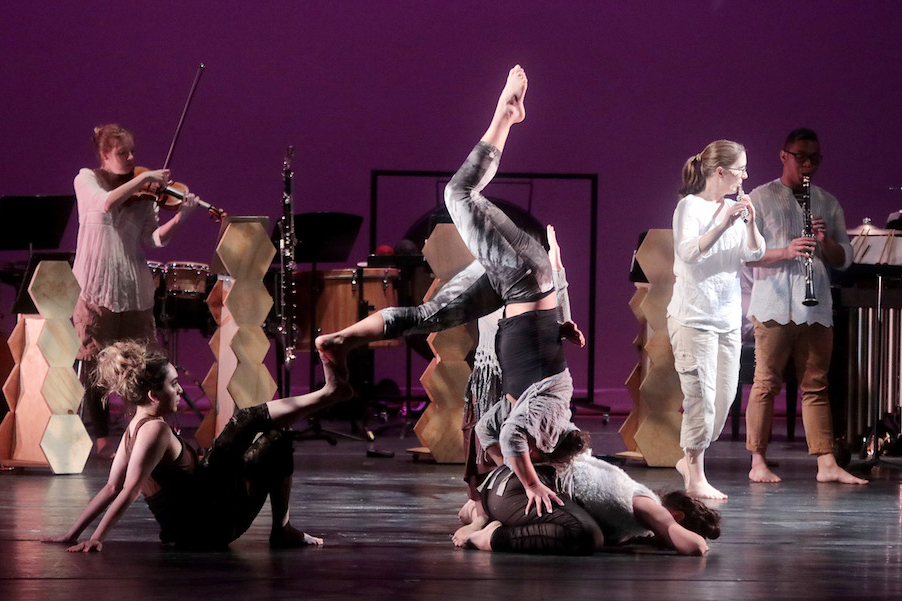 Dancers from Psophonia will take on the roles of those bees, which director Sophia Torres says isn't too difficult because a lot of the choreography was done for them.
"Bees have a dance," Torres said. "It's called a waggle dance, which is right up my alley. Let's waggle away. And so studying why they move in a certain way and what it indicates to the rest of the hive. The dancing indicates, 'Here is a great source of nectar,' and 'This is the direction we need to fly,' and 'This is how far it's located.' All of these wonderful things all communicated through movement."
Meanwhile, the AURA musicians share the stage performing on their instruments — and occasionally even engaging in the choreography themselves.
In the audio above, Houston Matters producer Joshua Zinn visits a rehearsal and learns more about the production from Smith and Torres.