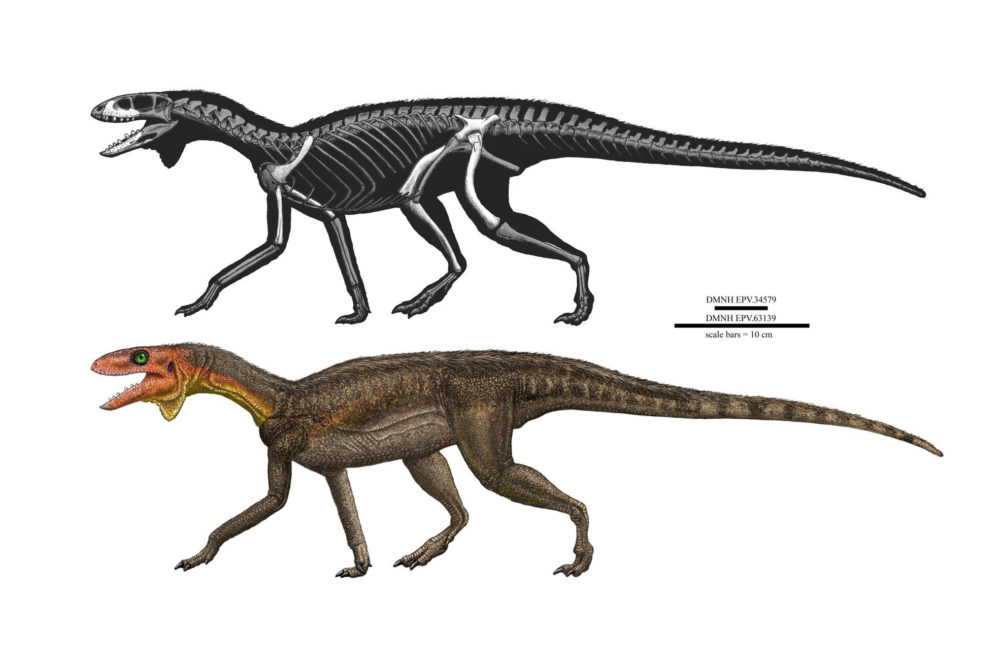 The word "dinosaur" tends to conjure up an image of something massive and probably something that eats meat — with plenty of sharp teeth to boot.
But, of course, not all dinosaurs were actually like that, as reinforced by a new species recently discovered with the help of Jeffrey Martz, an assistant professor of geology at the University of Houston-Downtown.
It's called Kwanasaurus williamparkeri, a dinosauromorph about as large as a medium-sized dog. It measured about four or five feet in length with it's tail accounting for much of that span.
And the dinosaur only ate plants, according to the type of teeth it had.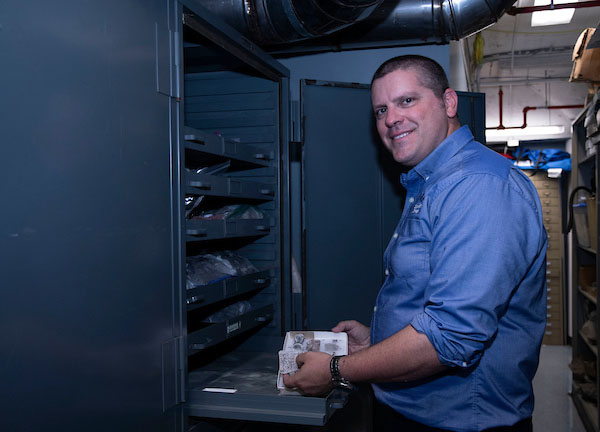 "Most early dinosaurs and dinosaur relatives had teeth appropriate for eating meat," Martz said. "These animals are interesting because they are a very early dinosaur relative with teeth used for consuming plants. Their teeth are very similar to plant-eating reptiles of today, including iguanas."
Kwanasaurus also had particularly powerful jaws in order to consume fibrous plant life, and it had a beak at the end of its snout.
The dinosaur lived in Colorado about 200 million years ago, and it's the oldest known dinosaur relative to have to have lived there.
Its fossils were unearthed by Texas Tech researcher Bryan Small near the towns of Eagle and Gypsum in northern Colorado. The fossils had been collected over 20 years and were stored and preserved for study.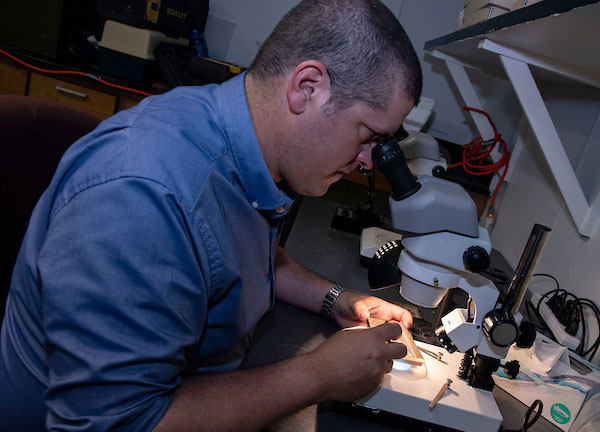 Martz leads digs in Arizona and Utah each summer and has retrieved numerous fossils from a bone quarry in Arizona to study at UH-Downtown.
The researchers named it using the Ute Indian word for "eagle" combined with the name of paleontologist William Parker of Petrified Forest National Park.
Their research was published Sept. 3 in an article in the online journal PeerJ.
In the audio above, Martz talks about the findings with Houston Public Media's Ernie Manouse and answers listener questions about dinosaur life in general.