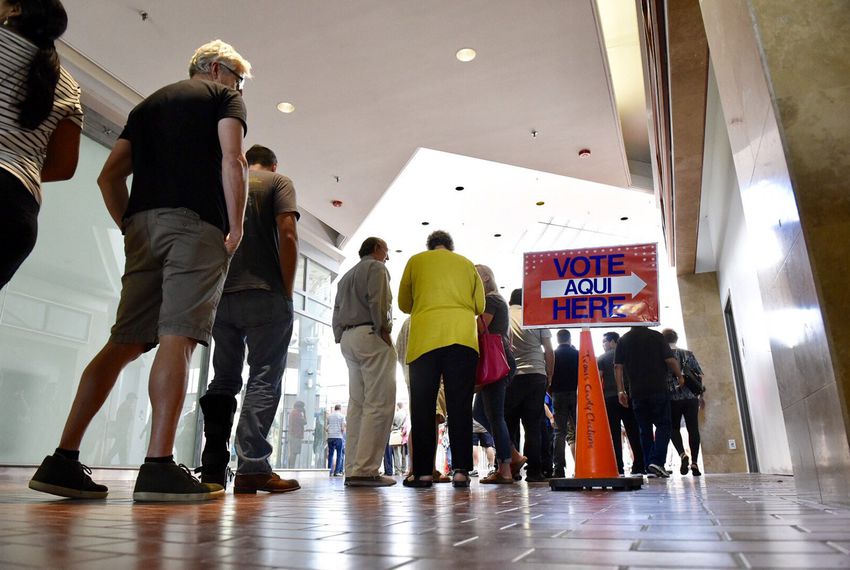 The average age of voters who cast a ballot in the last Houston mayoral election in 2015 was 56. The average age of those voting in the Harris County flood bond election last year was 64.*
Hey, it's great that older voters turn out. But how can we encourage more young people to cast ballots each election?
We did see a spike in the last mid-term election among the under 35 crowd, but even still, the average age of voters in the city of Houston in that election was 50.
An upcoming Youth Voters Conference at UH-Downtown aims to galvanize young people to become more engaged in the political process.
In the audio above, Houston Matters host Craig Cohen discusses the issue with three local students involved in the conference: Carolyn Daly from Rice, Gerri Valle from UHD, and Greg Norwood from Houston Community College.
*Both figures from Renee Cross at the University of Houston's Hobby School of Public Affairs