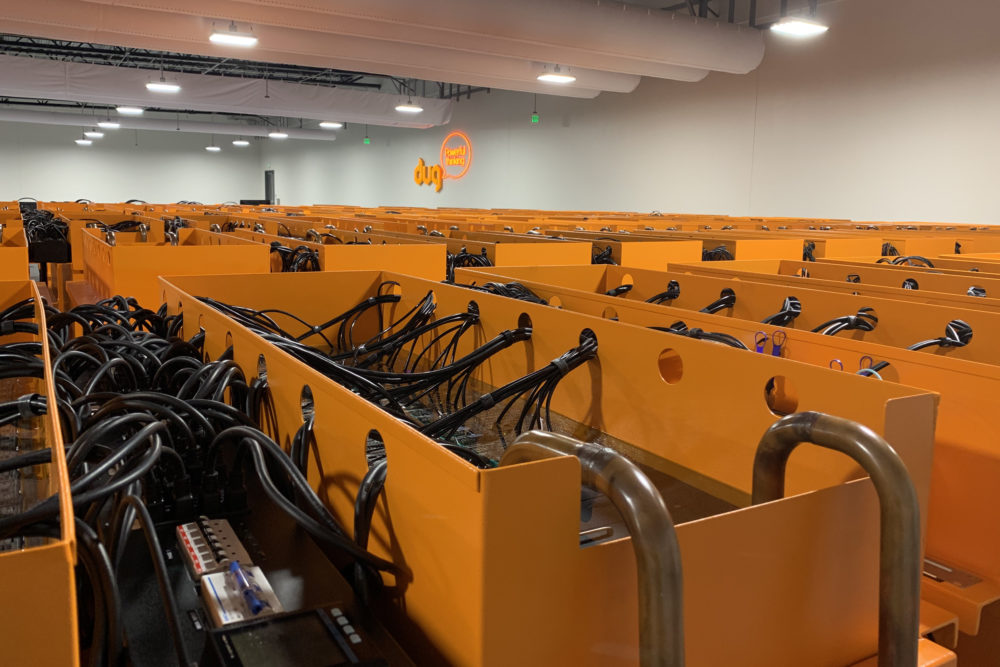 If you've ever spilled anything on your computer you probably learned the hard lesson that liquids and electronics are a bad mix. But liquids are very much a part of how a massive new supercomputer in Greater Houston works.
The Australian company DownUnder GeoSolutions has built a massive supercomputer near Katy they've dubbed "Bubba."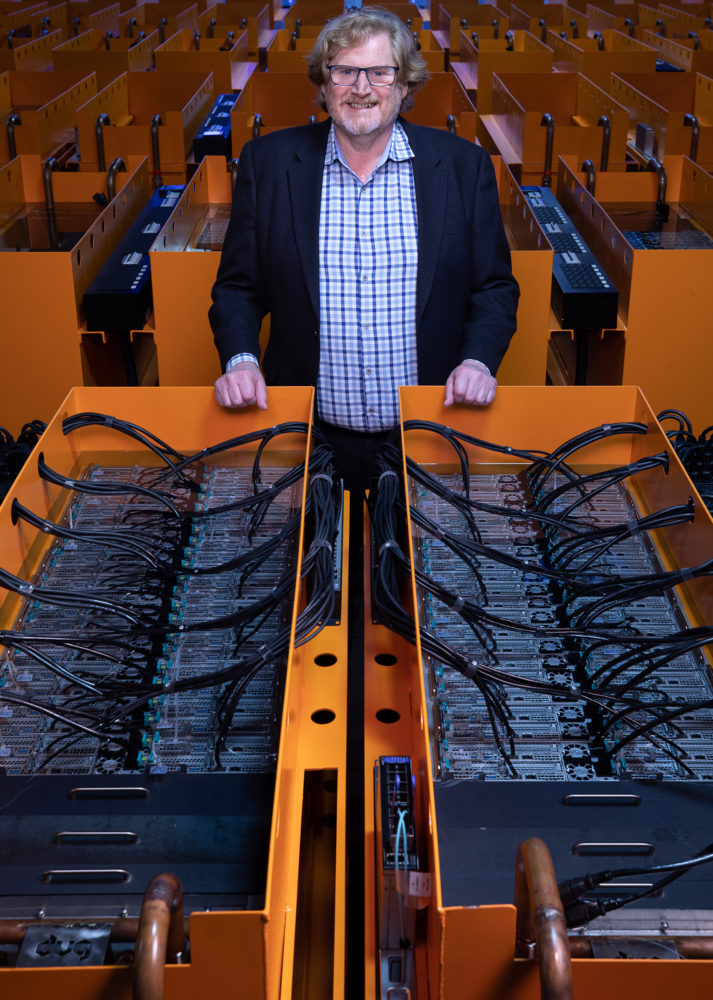 Matt Lamont, the company's co-founder and managing director, says it's computing power is somewhere around that of 10 million MacBook Pro laptops. And, before it's done, he hopes the supercomputer will be the biggest in the world.
Bubba consists of dozens of computers nestled tightly in orange metal containers that stand around four feet tall and are filled with liquid — a clear oil that doesn't conduct electricity.
However, instead of ruining the computers — like the coffee you spilled on your laptop — the oil is cycled through a system of heat exchangers keeping Bubba cool enough to run while saving the company electricity when compared to what it costs to use air to cool the system.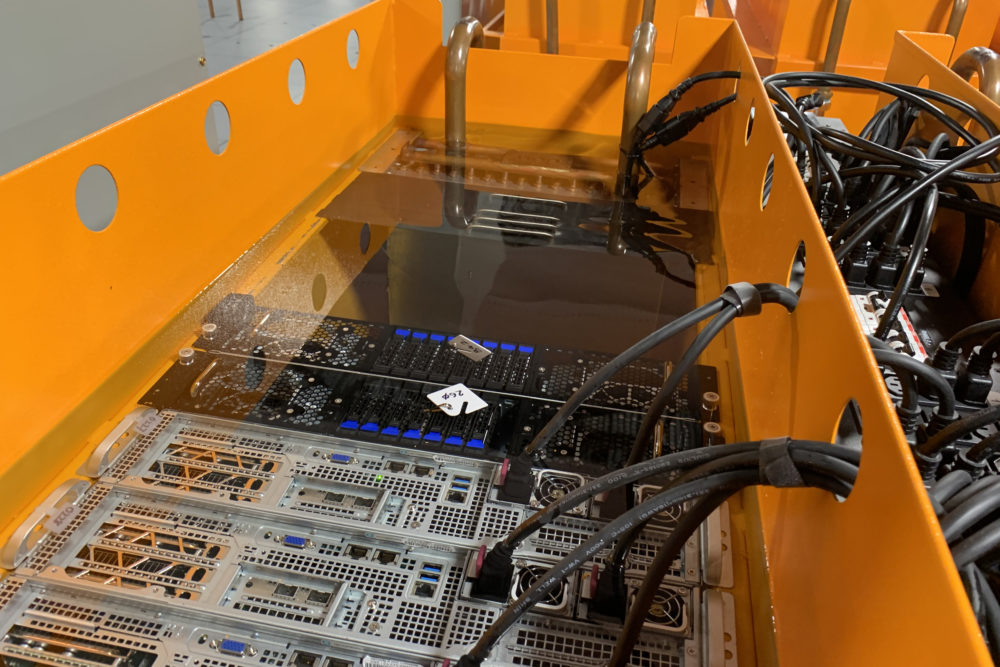 The supercomputer is meant primarily for oil and gas companies or aerospace firms that need massive computing power to run complex algorithms but don't want the expense of building and running their own.
In the audio above, Lamont gives Houston Matters producer Michael Hagerty a tour of Bubba, describes how it works, and explains why it's here in Houston.