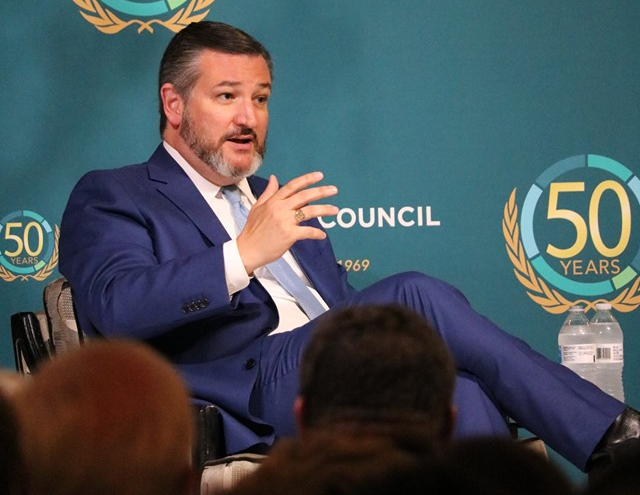 In a recent conversation with Houston Matters, U.S. Sen. Ted Cruz said there are conflicting approaches within the Trump administration when it comes to handling the ongoing trade war with China. He also said Iran poses the greatest security threat to the United States. He described Russian Pres. Vladimir Putin as a "KGB thug." And he outlined his views on a president's authority to wage war.
The wide-ranging conversation was held Aug. 29 onstage with Houston Matters host Craig Cohen during an event organized by World Affairs Council of Greater Houston in front of a crowd downtown at the Ballroom at Bayou Place.
In the audio above, you can hear a 15-minute excerpt from their hour-long discussion, which also included audience questions and other foreign policy topics, such as immigration and the decision to move the U.S. embassy in Israel to Jerusalem.