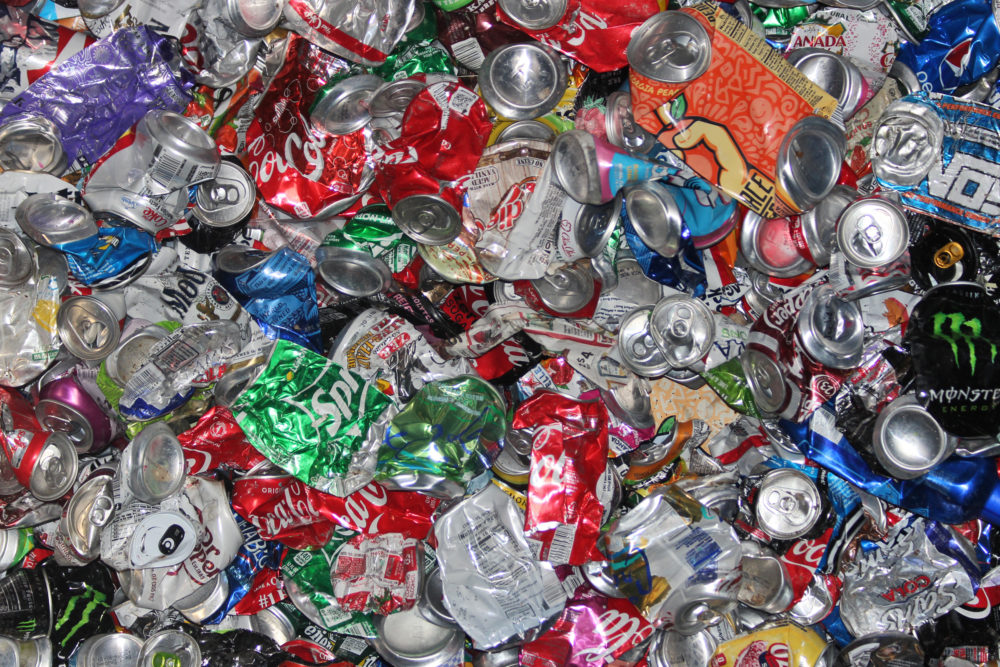 If you recycle, maybe you've wondered how the plastic, cardboard and aluminum cans get sorted once they leave your curb or the bin at your office. We'll, it's a complicated undertaking.
At a place like the Houston Resource Renewal Center in northeast Houston, some 95 tons of materials are processed every single day in order to keep things like cardboard, plastic bottles and paper from ending up in the landfill across the street.
The facility, which is run by the company Republic Services, is situated in the shadow of a rolling hill. But it's not an ordinary hill — mainly because we don't have hills here. It's the McCarty Road Landfill.
While the recycling facility processes materials strictly from businesses — and not the household items many of us put on the curb once a week — its operation illustrates the intricate process of parsing reusable materials from trash.
Fernando Cedillo of Republic Services gives Houston Matters producer Michael Hagerty a tour of the facility and shows him how all the materials get separated. And Cedillo tells him about some crazy things he's seen people try to recycle.
MORE: What's Recyclable, What Becomes Trash — And Why (NPR)