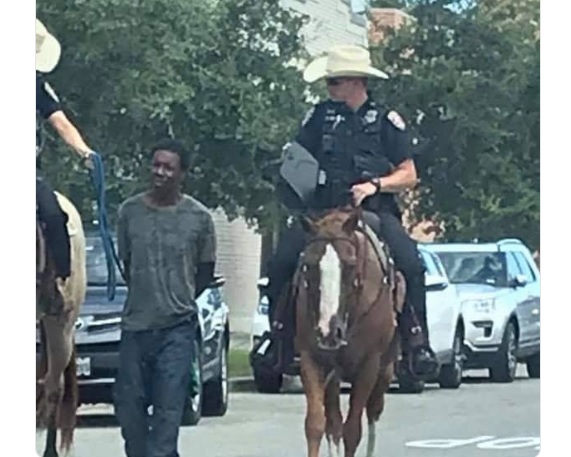 Earlier this month, a photo began circulating of two Galveston police officers mounted on horseback leading a handcuffed African-American man down the street by rope.
The picture sparked immediate controversy, and Galveston Police Chief Vernon Hale released a statement apologizing to the handcuffed man, Donald Neely. He stated he felt the "officers showed poor judgment," and that they should have waited for a vehicle unit to transport Neely from the location of his arrest.
Of course, mounted police have been around since the days before the automobile. But now, there are much more advanced modes of transportation that themselves have been around for more than a century.
So, are mounted police units still necessary in 2019? What purposes do they serve and what are their pros and cons?
In the audio above, Houston Matters producer Joshua Zinn talks it over with Dr. Mitchel Roth, a criminal justice professor from Sam Houston State University who specializes in the history of law enforcement.