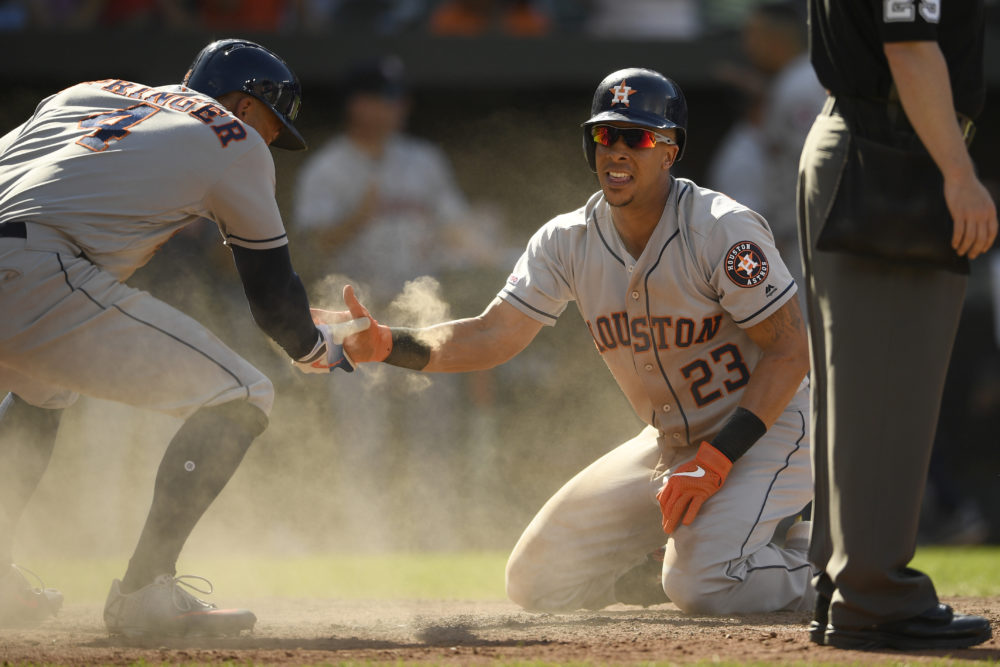 The Baltimore Orioles rallied in the bottom of the ninth inning Sunday to end the Astros' eight-game win streak. Before that, on Saturday, rookie star Yordan Alvarez hit three home runs as the 'Stros clobbered Orioles 23-2. And the team announced it's extending protective netting at Minute Maid Park.
Plus, Simone Biles made history, wining her sixth U.S. gymnastics championship Sunday. The four-time Olympic gold medalist from Spring is not just dominating gymnastics right now, she's pushing the boundaries of excellence.
In soccer, the Dash defeated the Orlando Pride 1-0 Saturday while the Dynamo lost to Philadelphia 2-1 Sunday.
And the Texans lost to the Green Bay Pakers 28-26 in their first preseason game.
In the audio above, writer Jeff Balke discusses those and other developments in Houston sports.