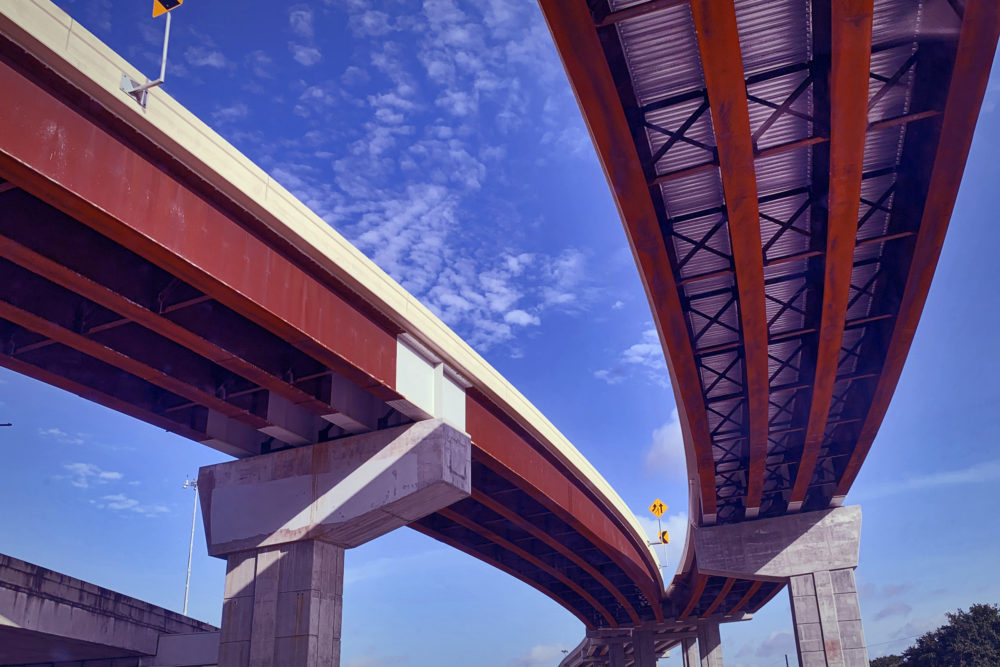 Recently, a portion of Spur 527, which connects U.S. 59/I-69 with Midtown, downtown, and Montrose, was closed when Houston Public Works found a bridge deck had to be repaired to "protect [drivers] from falling debris."
That news came on the heels of a chunk of concrete falling off of I-45 during a morning commute nearly a month ago.
We've long heard how roads and bridges are in need of repair nationwide. But, locally, who decides when one needs repair – and how? What's the difference between work that needs to be done eventually and work that needs to be done right now?
In the audio above, Houston Matters finds out by talking with two guests: Frank Leong of TxDOT and Walter Hambrick from the City of Houston Public Works Department.