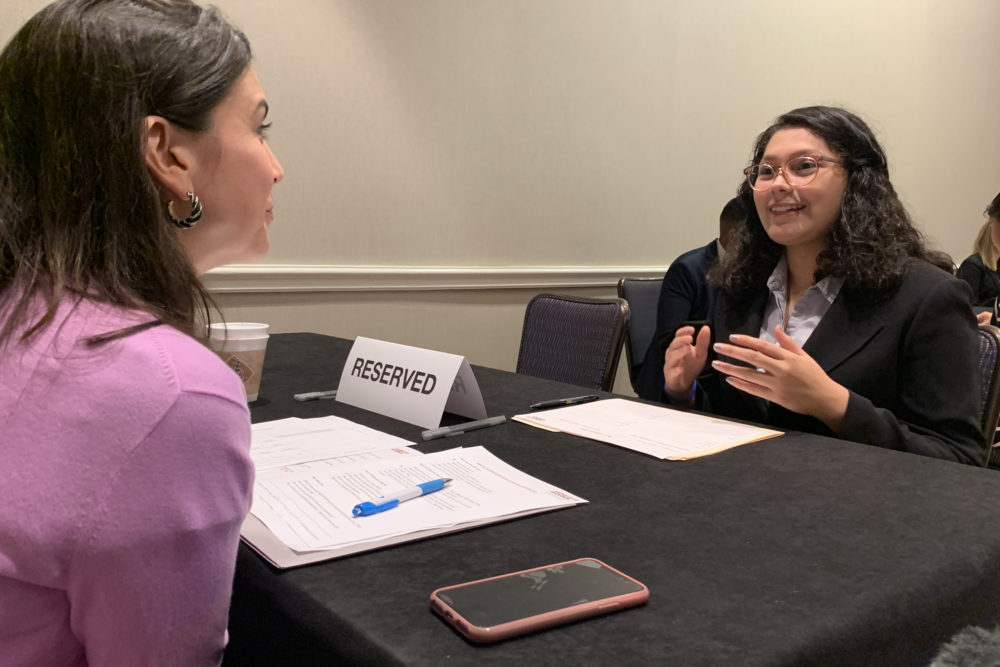 What you're taught in school and what you need to succeed in the workforce are often two very different things. And what you need to get into the workforce to begin with is another hurdle altogether.
But a local program aims to address that problem with an event they describe as a job interview meets speed dating.
Each summer, some 250 high school students converge on a hotel meeting room where they sit down across a table from a volunteer professional from the Houston business community.
That person interviews them like they're applying for a job. A few minutes later, the young people rotate to another table, another person, and they do it all again.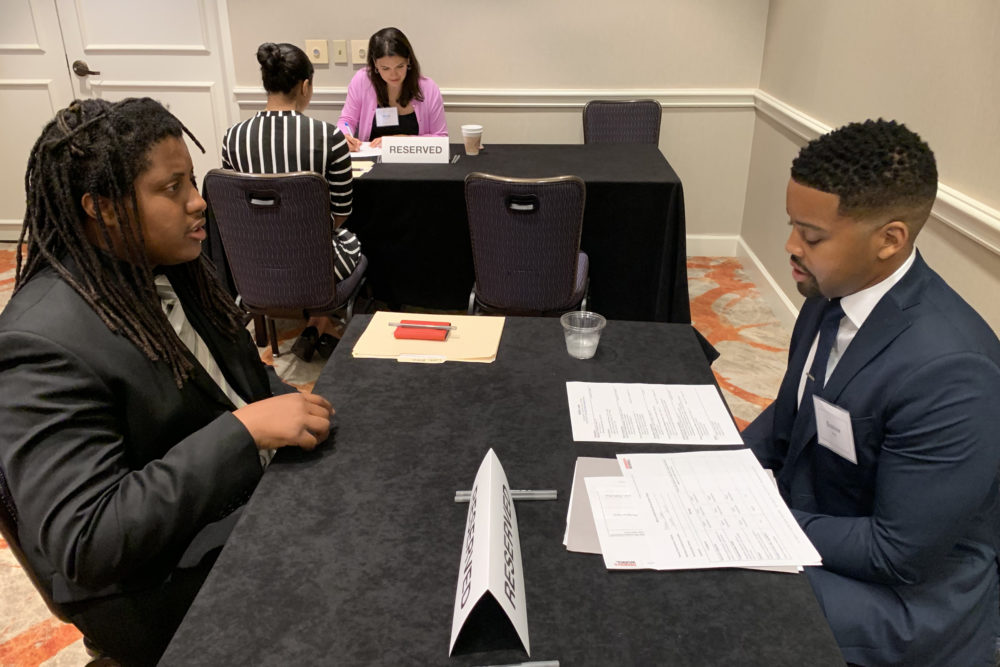 The day of mock job interviews is held each summer by the nonprofit Genesys Works as a part of its eight-week training program preparing students from under-served communities for a career in the professional world.
While the brief job interviews are only for practice, the overall experience is part of a larger, very real job interview of sorts.
In the summer program, in addition to the job interview skills, the students are learning many aspects of the professional world. If that goes well, they're placed in paid internships at Houston companies during their senior year.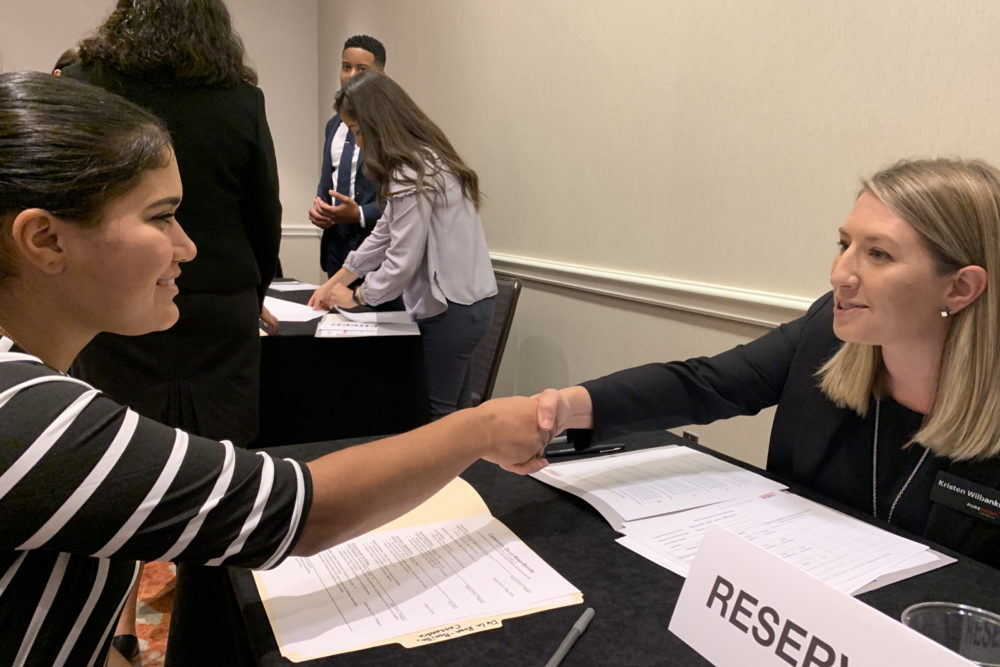 Providing young people this sort of on-ramp to a career is the main mission of Genesys Works, a national organization founded in Houston.
While many young professionals learn a lot of the so-called "soft skills" — how to dress at work, how to act professionally, how to give a firm handshake — in their first jobs, this program gives them a running start before that on-ramp, according to Katherine Taylor, the executive director of the Genesys Works Houston office.
"Many of our clients actually will tell us, 'We can teach the technical skills,' but students coming in with the soft skills that we teach is really the critical piece and why they continue to partner with us," she said.
The organization's focus on students in under-served communities means almost all their participants are minorities.
"We believe there are a million opportunities that exist, but oftentimes students that are attending these schools are not provided opportunities," Taylor said. "And we feel like with this type of opportunity — a professional internship — they are able to envision themselves either in a professional career or see opportunities that exist maybe outside of the school that they're attending."
In the audio above, Houston Matters producer Michael Hagerty visits the mock job interview event and talks with several participants.