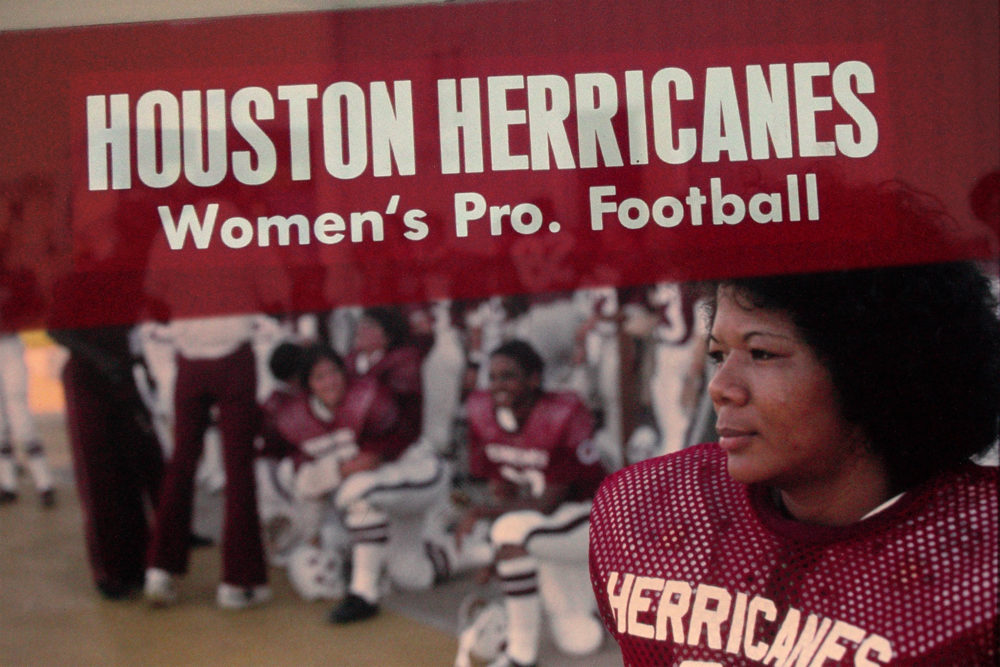 Longtime Houstonians will remember that long-gone football team that used to play here. No – not the Oilers. The Houston Herricanes, a women's pro team that played here in the 1970s.
Olivia Kuan is making a documentary about the team, called Brick House, because her mother, Basia Haszlakiewicz, played safety and corner for the Herricanes for three seasons.
In the audio above, both mother and daughter talk with Houston Matters producer Michael Hagerty. Haszlakiewicz tells him she'd played some flag football in college and enjoyed it. And, one day, she saw on the news that there were going to be tryouts for this new Houston team.
"I was really floored," she said. "[I] didn't realize women were playing football officially — other than just flag football or what they called powderpuff, which was insulting enough."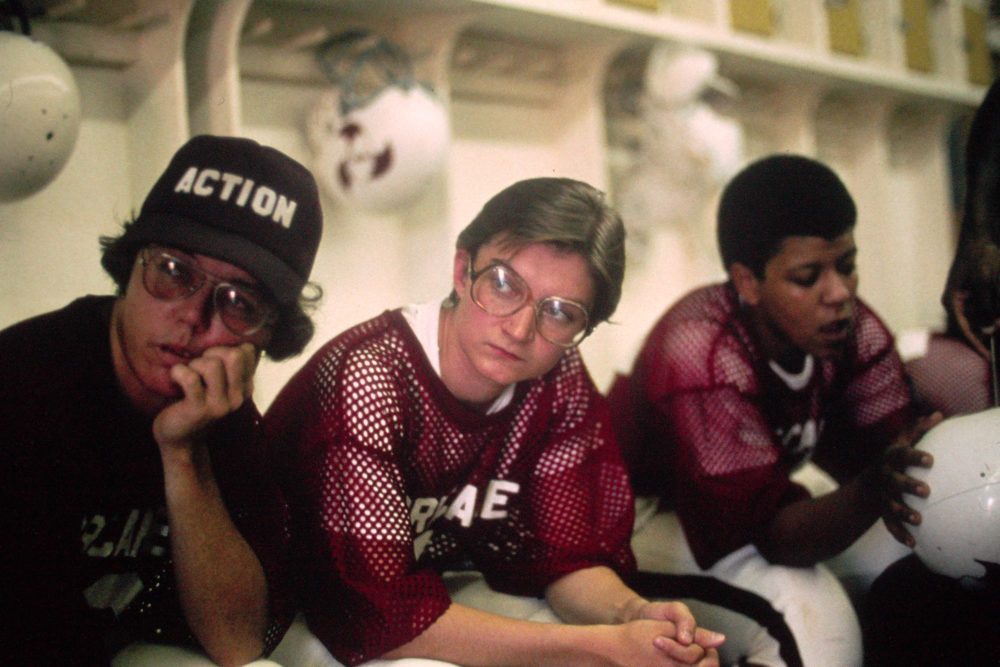 So, she went to the tryouts and stood on the sideline for a while watching the other players hit each other. For her, that was a step up physically.
"Getting knocked over the first couple times was a big shock," Haszlakiewicz said. "You have to get up fast. And that's the thing — the first couple times you get knocked over you kind of just lay there like 'okay it happened.' Then you realize you really got to get moving or you're going to get hurt."
And that's a big part of why she chose to play on the defensive side of the ball.
"I learned pretty quickly I really didn't want to get hit," she said. "Doing the hitting was more in my character."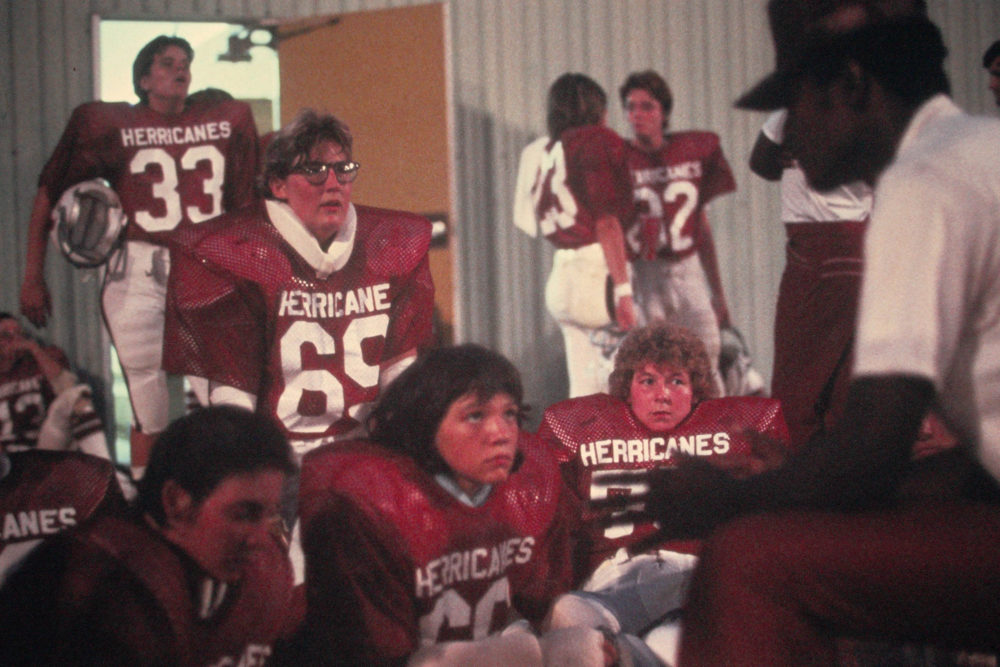 While the Herricanes were called a professional team, none of the players got paid. Haszlakiewicz said they basically had to pay their own way — in addition to holding down days jobs and often raising families at the same time. Plus, they had to practice three times a week.
Add in the travel to and from games on the weekends, and it was clear she and her teammates were doing it for the love of the game.
"We would gather in some parking lot on Friday evening, get on the bus, go as far as we needed to go, rest before the game, have the game Saturday night, stay over, get on the bus on Sunday morning — back to work," she said.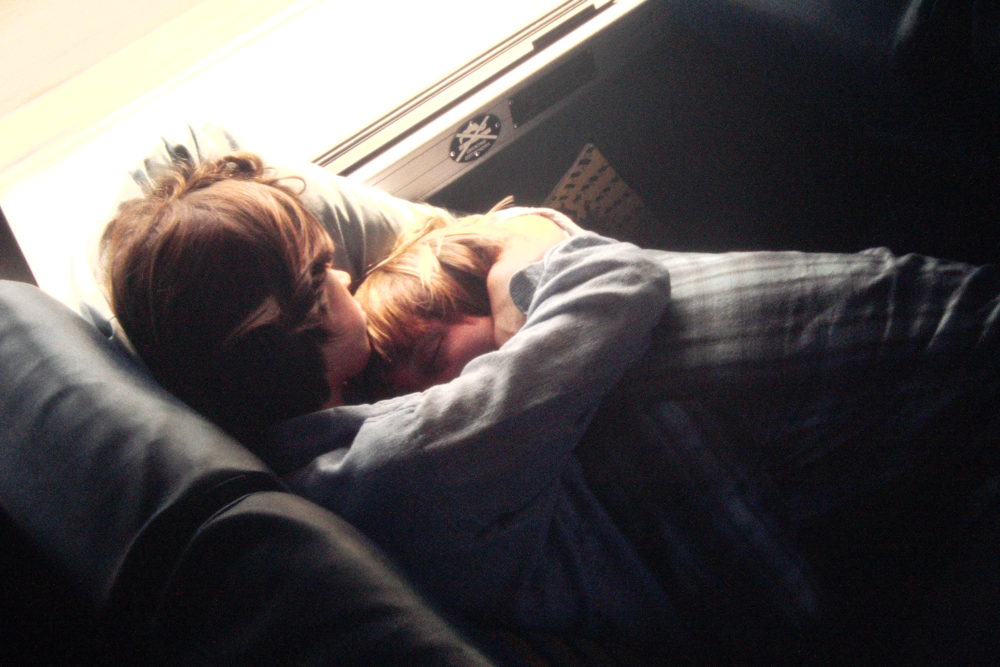 Kuan grew up hearing her mother tell stories about her playing days.
"I never really thought much of it until later on in life, when I realized that not everybody's mother played football," she said.
Working in the film industry, it occurred to her that the story of her mother and her teammates would make a good documentary. And Kuan's currently in the process of tracking down former players, shooting interviews, hunting for footage of the team in action, and raising funds to complete the project.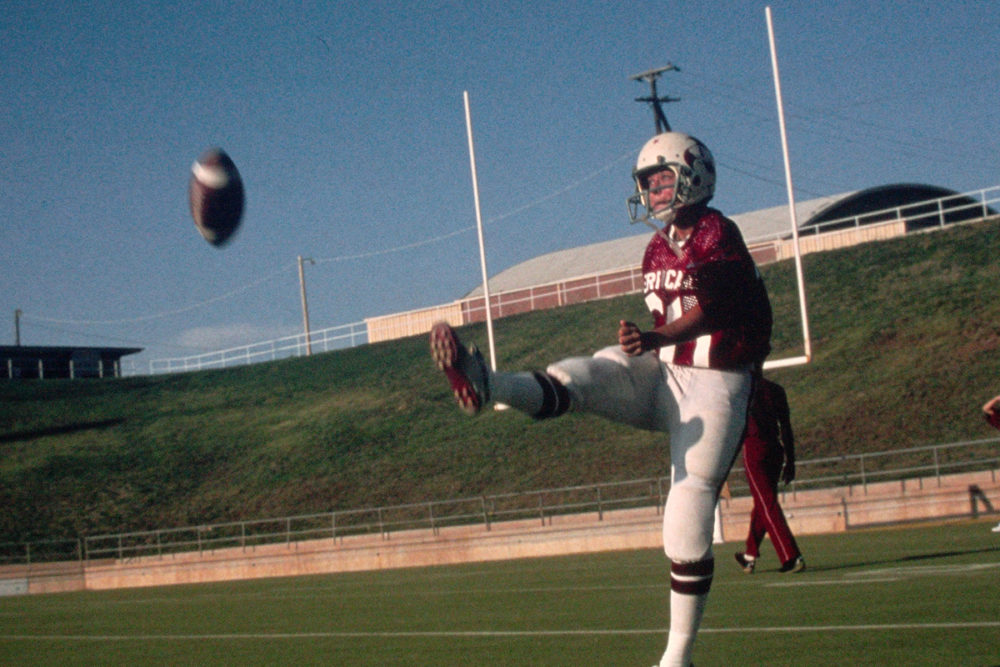 Haszlakiewicz says no one took the team seriously at the time, and some players even faced ridicule in their personal and professional lives. But she says they weren't playing to prove any particular point.
"We had a lot of hopes that it would become more mainstream," she said. "And here we are 40 years later it's still a struggle."
But the game has progressed, with numerous women's leagues both in the United States and abroad — and even several teams here, such as the Houston Energy and The Woodlands Wildcats.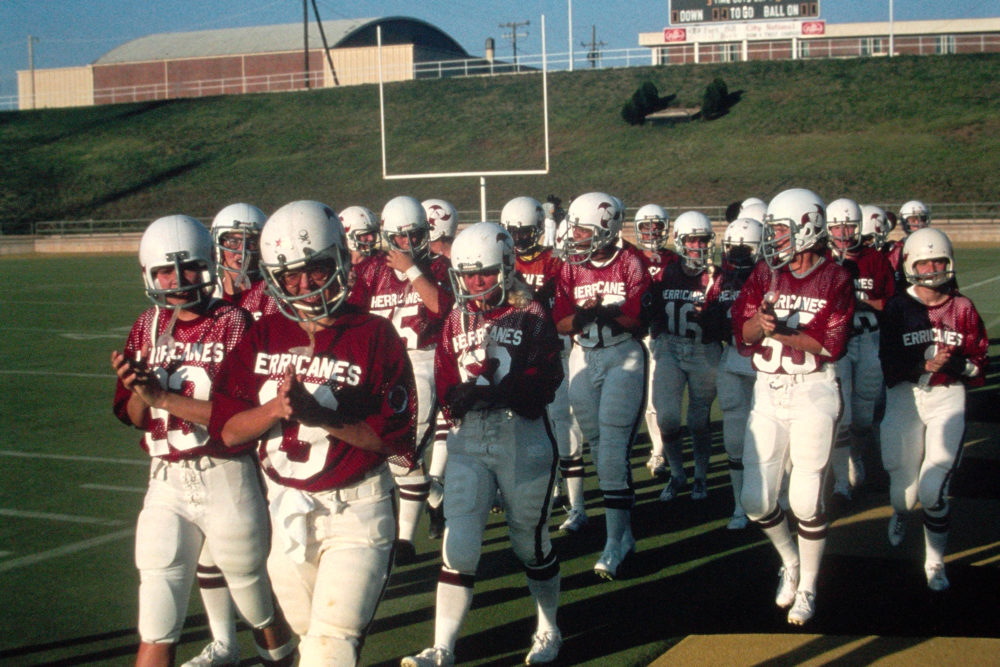 Making the film has helped Kuan better understand her mother and some of what makes her strong and confident. And, from interviewing many of her mother's former teammates, Kuan's learned what the experience meant for women like them.
"Playing football helped them feel better about themselves," she said. "It helped them feel confident that they could take on any challenge they saw in the world."