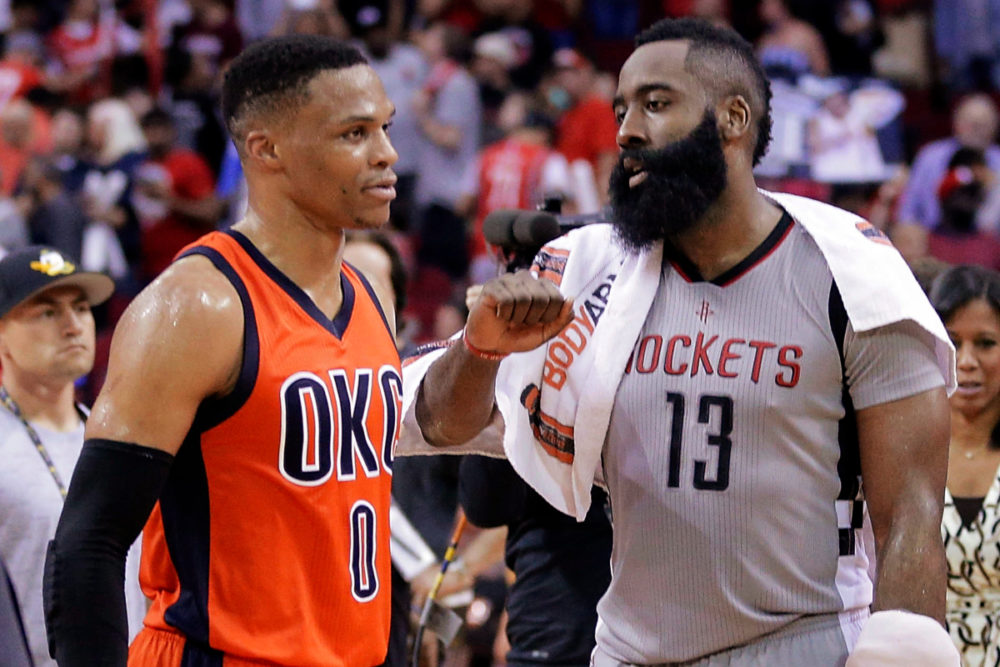 Reuniting former MVPs James Harden and Russell Westbrook launches the Houston Rockets right back into championship contention in the NBA. That's according to sportswriter and regular Houston Matters contributor Jeff Balke.
He says the move still leaves a lot of questions about how the two stars will play together — although they've done so before. Harden and Westbrook spent three seasons together from 2009 to 2012 playing for the Oklahoma City Thunder.
News broke Thursday night that the star point guard was traded to the Rockets from the Thunder in exchange for Chris Paul and several draft picks.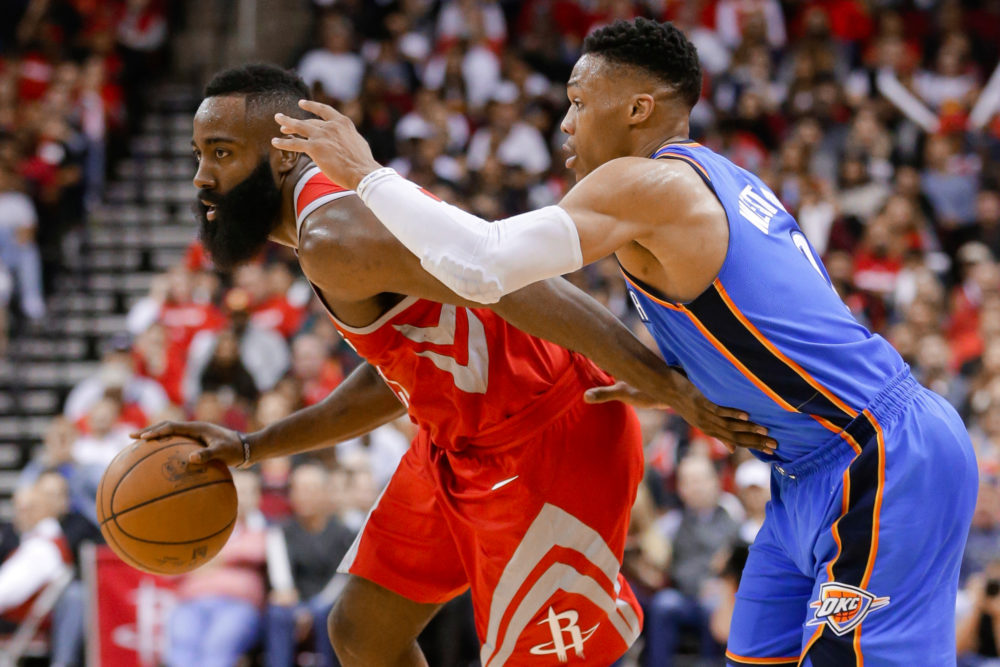 Just a few days ago, the idea of such a trade seemed very unlikely, according to numerous sources.
The move is the latest in an offseason featuring numerous big names changing teams. And it's the latest splashy offseason move by Rockets general manager Daryl Morey, who has a reputation for going after top talent to keep the Rockets competitive in the NBA's tough Western Conference.