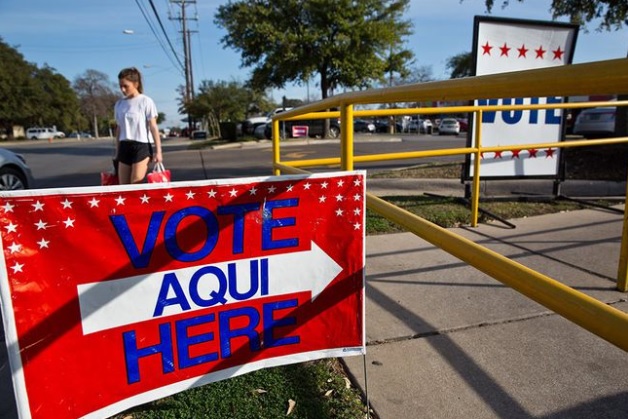 Texans don't vote. That's the knock on the Lone Star State that year after year — especially in non-presidential elections — we lag behind the rest of the country in voter participation. But, is that reputation deserved?
It turns out, yes — very much so.
The United States Elections Project tracks such numbers, and let's just look at the last two midterm elections as examples.
In 2014, just 28.3 percent of eligible Texas voters turned out. That number did jump quite a bit four years later, in the 2018 midterm election, to 46.3 percent. That raised some hopes that future turnout will be even higher. But even that number was less than 50 percent of eligible voters — and still well below the national average.
So, why don't more Texans vote?
Bob Stein, a political scientist at Rice University, says there are a lot of reasons Texas often ranks near the bottom of voter turnout rates. In particular, he says, like so many behaviors, it's about practice – or the lack thereof.
In the audio above, Stein talks about recent voter trends in Texas and where he sees things headed in the future with Houston Matters producer Michael Hagerty.