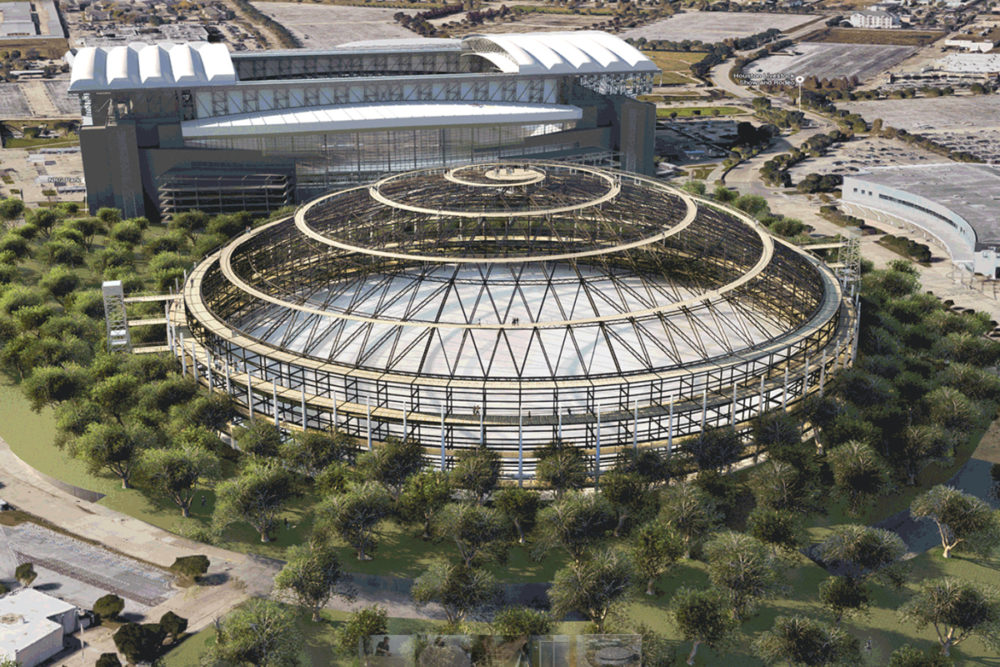 It seemed like plans were settled to re-purpose the Astrodome as an indoor parking and event space. But, as recently elected Harris County Judge Lina Hidalgo said on this program back in January, there's not enough money for the building's air conditioning.
That has left some questions about the state of the project – enough to revive one architect's dream for a different course for the dome.
We've talked with James Richards before about his concept, called A-Dome Park, which you can see a visualization of in this Arts InSight segment from 2016.
But, in the audio above, he tells Houston Matters producer Michael Hagerty why he has new hope – and refreshes our memories on the idea to transform the dome into an active, open-air urban park with a walking/running trail spiraling its way to the top of the historic structure.