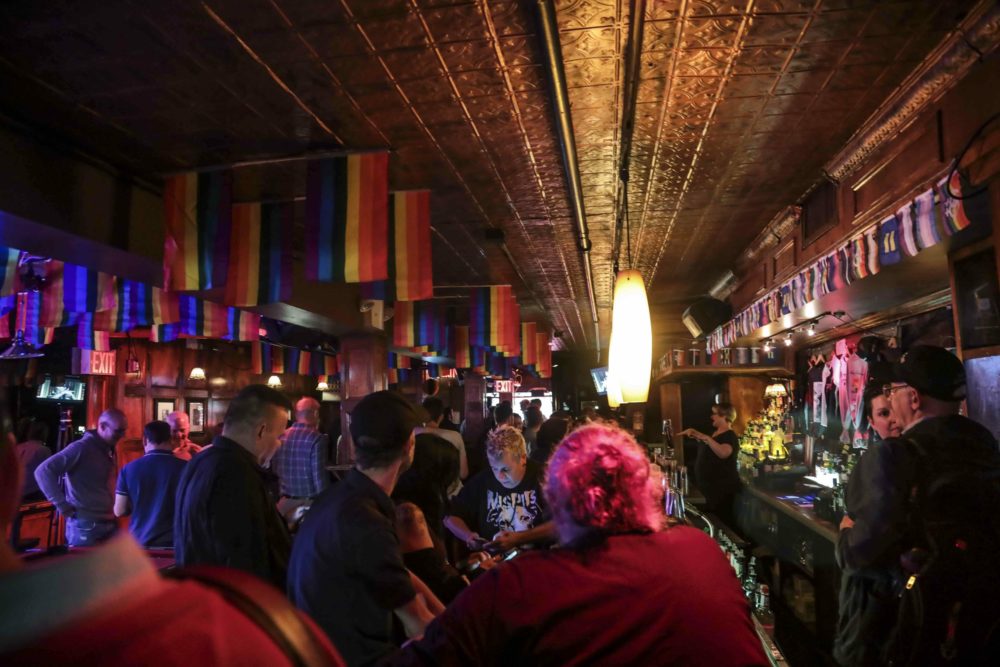 Fifty years ago, on June 28, 1969, a series of spontaneous, sometimes violent, demonstrations by members of the LGBTQ community broke out in protest of a police raid against members of the community at the Stonewall Inn in New York City. What became known as the Stonewall riots eventually led to the modern LGBTQ rights movement and the creation of organizations like the Human Rights Campaign, GLAAD, and others.
But here in Houston, a group of gays and lesbians had already formed long before Stonewall.
Founded and based in Houston in 1954, The Dianas is one of the oldest active LGBTQ organizations in the country. The group began when a group of gays and lesbians came together to put on a party in a private home in conjunction with the broadcast of the Oscars.
Over the next four decades, The Dianas developed into a social and fundraising powerhouse, presenting lavish, fully-staged musical productions at venues like the Tower Theater, drawing hundreds of Houstonians to their glitzy, ribald shows each year and raising significant amounts of money for arts organizations like HSPVA and Houston Ballet, and in the 1980s, AIDS service organizations like AIDS Foundation Houston.
In the audio above, Brandon Wolf, a journalist for OutSmart Magazine, tells Houston Matters about the history of The Dianas and their legacy today, 50 years after Stonewall. Wolf wrote a detailed history of the group on their 65th anniversary.
The Diana Foundation 65 Years of History: One of Americas's Oldest Continuously Active Gay Organization