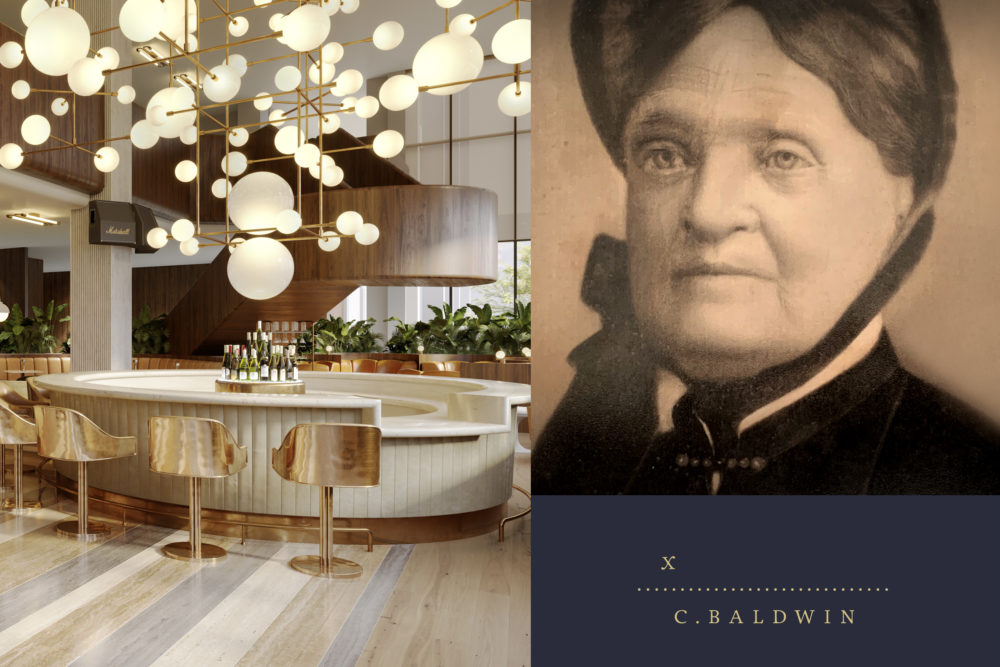 A downtown Houston hotel is getting a face lift and a new name. And while that might not necessarily be that interesting in and of itself, the theme the hotel's taking – and who inspired it – is.
A former DoubleTree hotel on the west end of downtown is being remodeled and rebranded as the C. Baldwin Hotel.
So, who's it named after? Charlotte Baldwin Allen, the woman who's often credited as "the mother of Houston."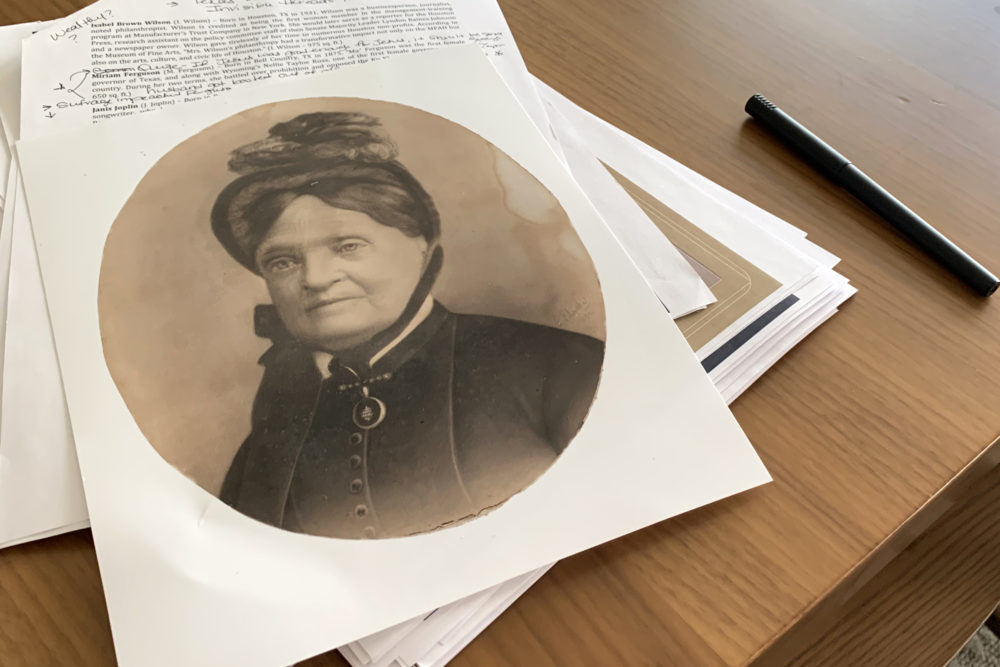 In 1831, Charlotte Baldwin married Augustus Chapman Allen, and the prevailing wisdom for a long time has been that her husband – along with his brother John Kirby Allen – used her inheritance to finance the real estate venture that became our city (which the brothers famously promoted as an idyllic village cooled by the sea breeze — not a mosquito infested swamp).
However, in recent years, the story regarding Charlotte's inheritance has been more or less debunked. Regardless, history actually shows that she did a lot more impressive things for a woman of her time.
For example, she was a pioneering businesswoman, managing much of the family's affairs after her brother-in-law died and her husband left Houston. And, having lived to the age of 90, she had much more of a life and history in Houston than either of the brothers whose likenesses are forged in bronze outside City Hall.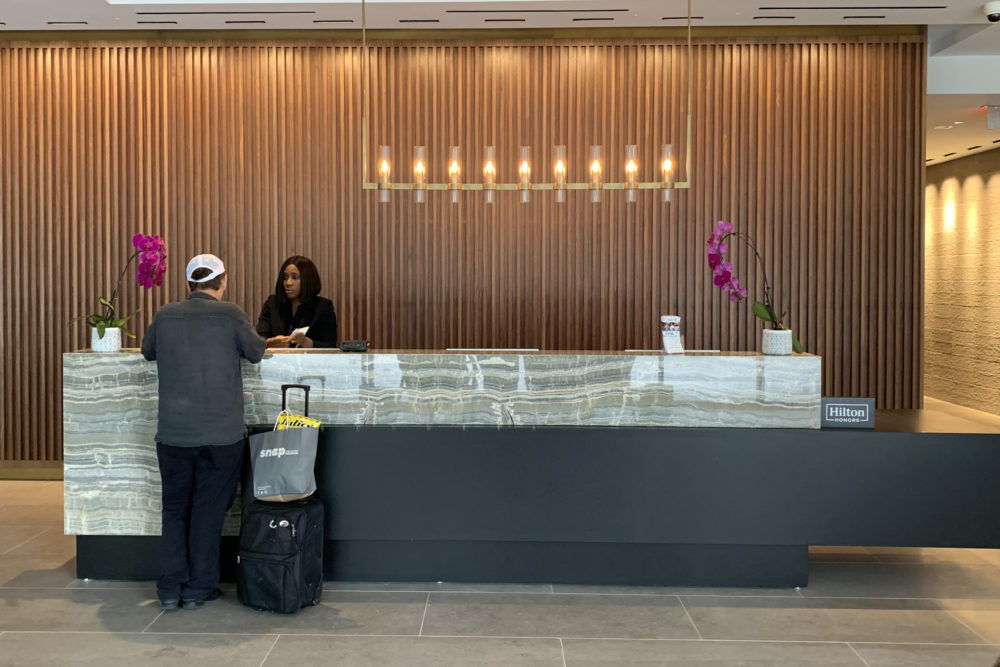 The hotel, which is open now as the renovation nears completion, will feature some elements telling who Charlotte was and also paying tribute to some other notable Texas women. For example, all the meeting rooms and premium suites will be named for prominent women in the state's history.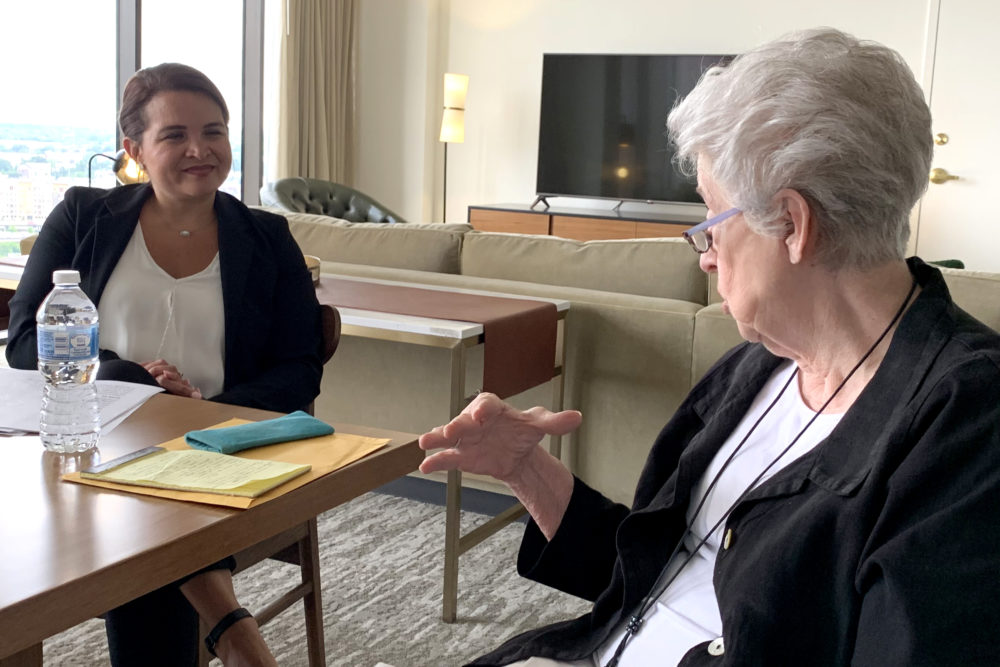 In the audio above, Houston Matters producer Michael Hagerty talks with Maggie Rosa, the hotel's general manager, about why the Hilton corporation wanted to create a hotel like this.
Then, local historian Betty Chapman and Jim Parsons of Preservation Houston talk more about who Charlotte Baldwin Allen was and her contributions to Houston.