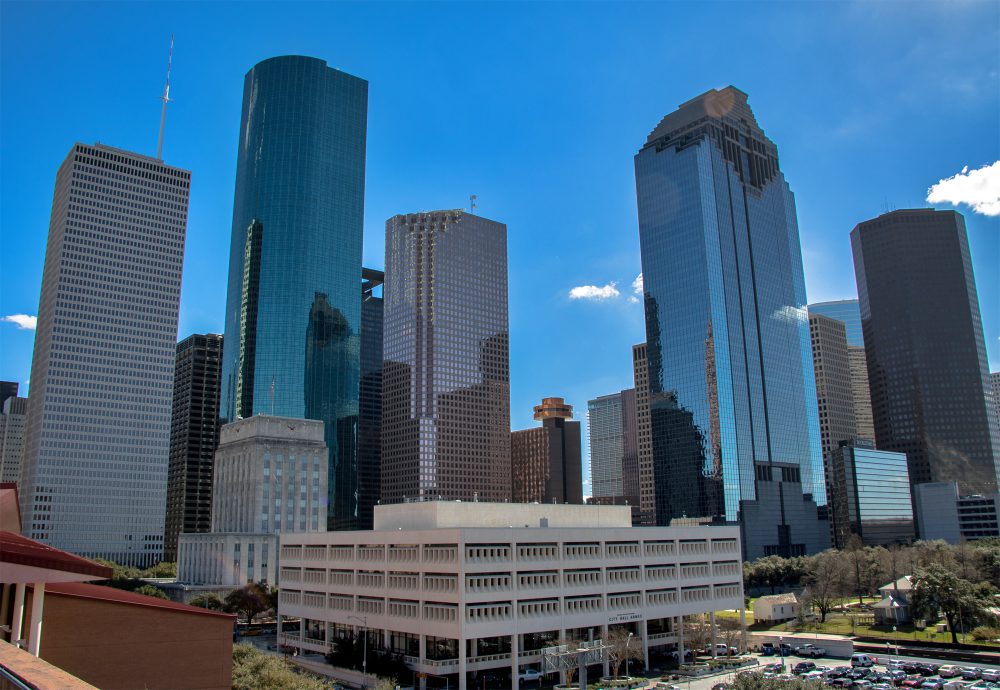 Foreign investment in Houston businesses and foreign trade — like plastics and crude oil — drove much of the growth in the Greater Houston economy over the past decade. In fact, foreign businesses invested more than $33 billion in Houston during that time, according to the latest Global Houston report from the Greater Houston Partnership.
According to the study, more than 2,500 manufacturing firms in Houston are engaged in global trade while more than 500 foreign-owned firms have made investments in the region over the past decade. That, along with an immigrant workforce of about a million people, has fueled Houston's economy over that time.
In the audio above, Patrick Jankowski, the GHP's senior vice president of research, tells Houston Matters those areas have trended positively for Houston, but political developments out of Washington could slow that momentum.
"The danger is that anything that impedes trade will impede our ability to do business overseas, which will come back and affect the job market here in Houston," Jankowski said.
That includes trade wars with the likes of Mexico and China, our nation's No. 1 and No. 2 trading partners, respectively.
Jankowski says further restrictions on global travel and immigration could also discourage businesses from investing in Houston.
Highlights From the Report:
The Houston/Galveston Customs District handled 289.2 million tons of cargo in 2018, or 33,000 metric tons every hour
The Houston/Galveston Customs District ranked first in the nation in foreign tonnage handled and 7th in the nation by dollar value in 2018
The three ports of Houston, Galveston and Freeport support 343,525 jobs, according to a report from Martin & Associates and Texas A&M University
Of Houston's 1.6 million foreign-born residents, 39.8 percent are naturalized (i.e. U.S. citizens). That's up from 32.3 percent a decade ago
Latin America leads among regions of origin for Houston's foreign-born population with 1.02 million people in 2017, up 42 percent from 2008. Asia follows at 409,395, up 37 percent and Africa with 95,017, a 14 percent increase.
Top 5 Houston Trade Partners and Value of Trade in 2018:
Mexico – $24.6 billion, up from $20.1 billion in 2017
China – $20.3 billion, up from $18.8 billion in 2017
Brazil – $12.9 billion, up from $12.6 billion in 2017
The Netherlands – $10.4 billion, up from $8.6 billion in 2017
South Korea – $10.3 billion, up from $6.8 billion in 2017