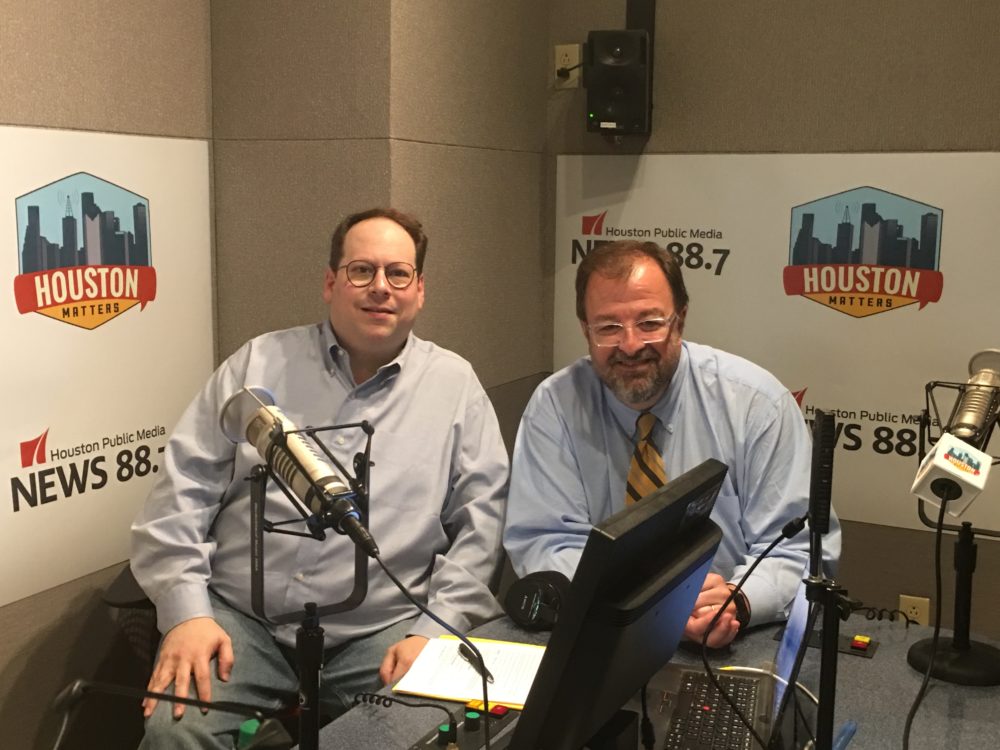 The quality of public education is improving in Texas and some school districts in the Houston region continue to stand out, but several schools in the Houston Independent School District still lack progress. Those are some of the takeaways of the 2019 school rankings released Monday by the non-profit Children at Risk.
Since 2005, Children At Risk has been working on the annual report to rank public schools using criteria like test scores, demographics and graduation rates. The report ranks schools using A to F grades, with A being the highest and F the lowest.
Robert Sanborn, president and CEO of Children at Risk, visited Houston Matters to talk about the rankings. He said Texas schools in general are improving when it comes to low-income students. "By far, in terms of the population they are dealing with," he said, "the (Rio Grande) Valley has really risen over the last couple of years."
The report includes the school districts of Edinburg, Brownsville and Socorro in its 'Top Gold Ribbon' category.
Houston region
The Houston region schools analyzed in the report are located in Harris County as well as in Brazoria, Chambers, Fort Bend, Galveston, Liberty, Montgomery, and Waller counties.
Sanborn summarizes the situation of public schools in the Houston region:
Fourteen percent of the 905 elementary schools analyzed in the region got an A grade, while 8 percent received an F. Twenty-eight percent of the elementary schools got a B grade, 26 percent received a C, and 24 percent got a D.
As for middle schools located in the region, the report analyzed 322. Nineteen percent got an A grade, while 6 percent received an F. The breakdown of the remaining grades is: 30 percent of middle schools receiving a B and a C, and 15 percent getting a D.
High schools in the Houston region got the best rankings, with 23 percent getting an A grade and 28 percent receiving a B. The rest of the grades for high schools are: 20 percent getting a C grade, while 19 percent received a D and 10 percent got an F.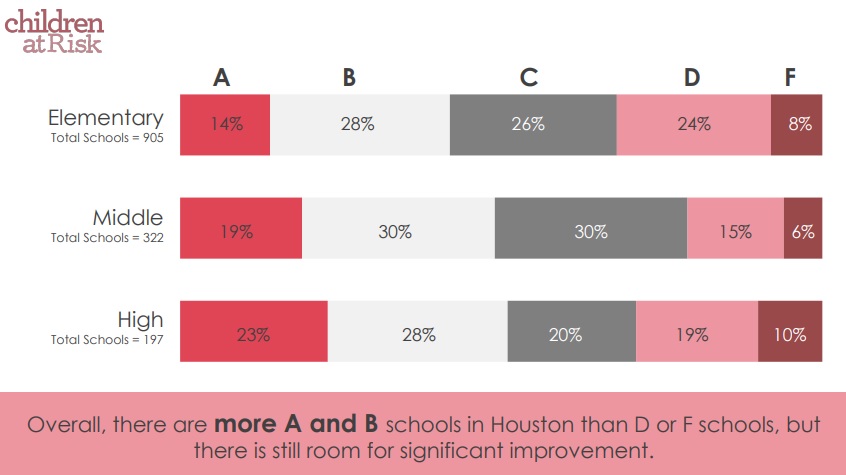 Nonetheless, Sanborn noted that several HISD high schools are still underperforming. "Kashmere, Worthing, Madison are still (high) schools that should be doing a lot better," he said, although he commended interim HISD Superintendent Grenita Lathan for doing "an extraordinary job with a not very good school board." "I think she is holding the fort down but I think she needs a lot more tools at her disposal to really get things going," Sanborn added.
Katy and Fort Bend, two of the regional school districts that traditionally get good rankings in the Children at Risk report, also stand out in the 2019 edition. Sanborn said that's partly because they are located in more affluent areas of Greater Houston but, at the same time, there are other more modest regional school districts like Galena Park and Channelview that are also showing improvement.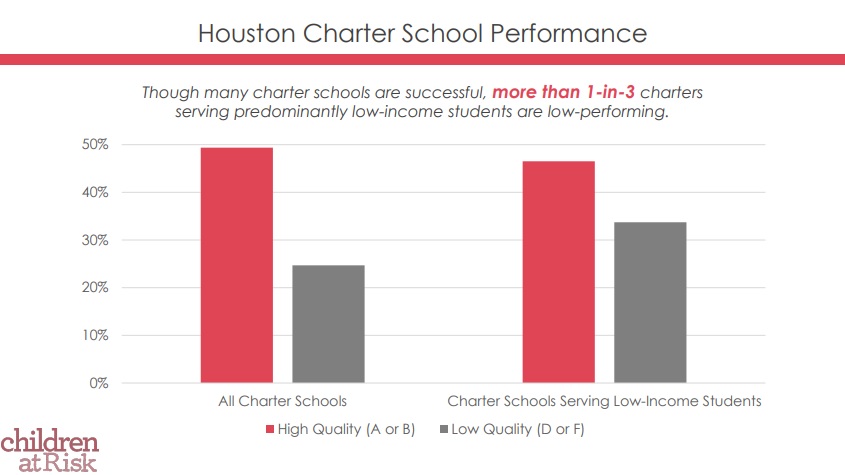 The report also ranks magnet and charter schools. Sanborn underscored that the HISD magnets DeBakey High School for Health Professions and the Carnegie Vanguard High School are excellent schools "that can measure up to really any private school in the nation." Sanborn also praised Kerr, another magnet high school that is part of the Alief Independent School District, and the KIPP and YES charter schools in Houston.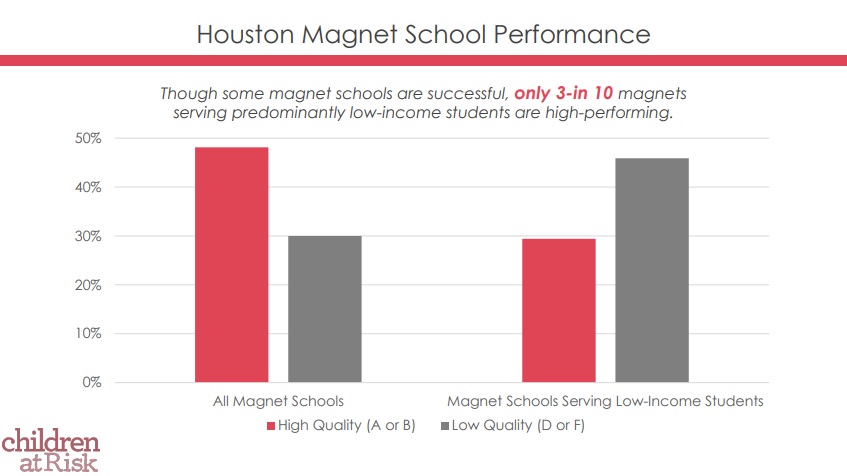 As for the immediate future of public education in Texas, Sanborn said laws approved this year by the state legislature such as funding for full-day Pre-K education and teacher raises "are really going to help a lot."
You can read Children at Risk's report on schools in the Houston region here: