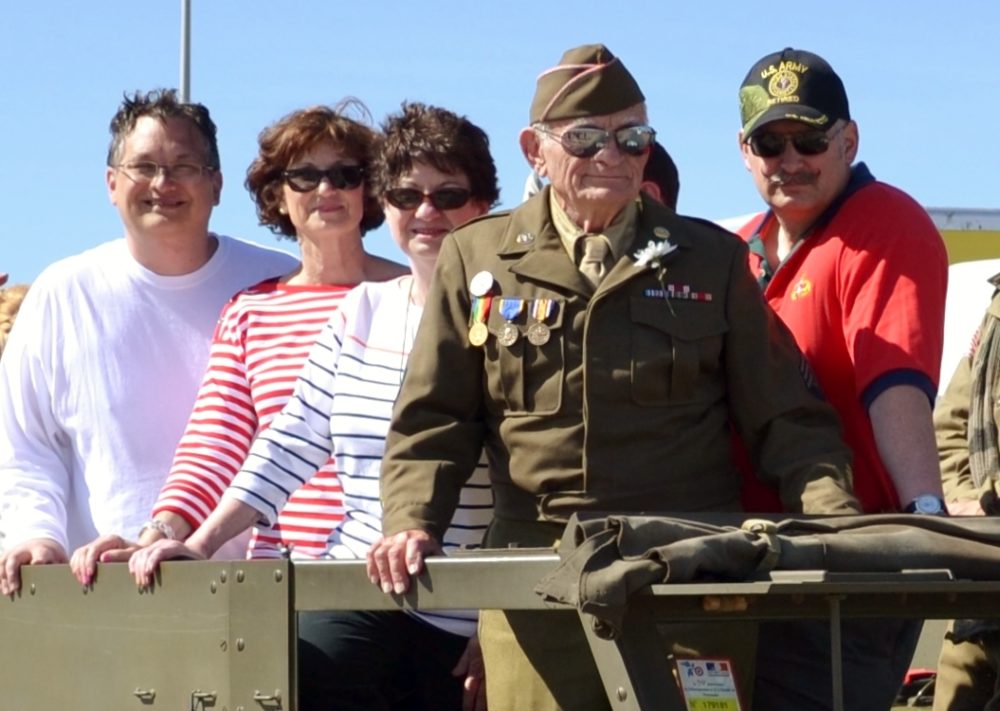 This Thursday, June 6th, is the 75th anniversary of the D-Day invasion, where Allied forces landed on the beach in Normandy, France during World War II and were victorious against the defending German military. This was a major turning point in the war that would eventually lead to an Allied victory within the next year.
One of the individuals who was part of the invasion was Technical Sergeant John Trippon, a combat engineer who landed with the second wave of troops on Omaha Beach the morning of June 6th. On the second day of the invasion, Sergeant Trippon and his comrades captured the Chateau Vierville, where the Nazi forces had set up field headquarters not far from the beach. In the course of capturing this strategic location, they also rescued the Hausermann family that owned the Chateau.
75 years later John's son and local businessman, Jim Trippon, will be visiting Normandy and the Chateau Vierville for a commemoration event with Jean-Paul Hausermann, a descendant of the family that had been rescued.
In the audio above Jim shared his father's story with Houston Matters' producer Joshua Zinn.