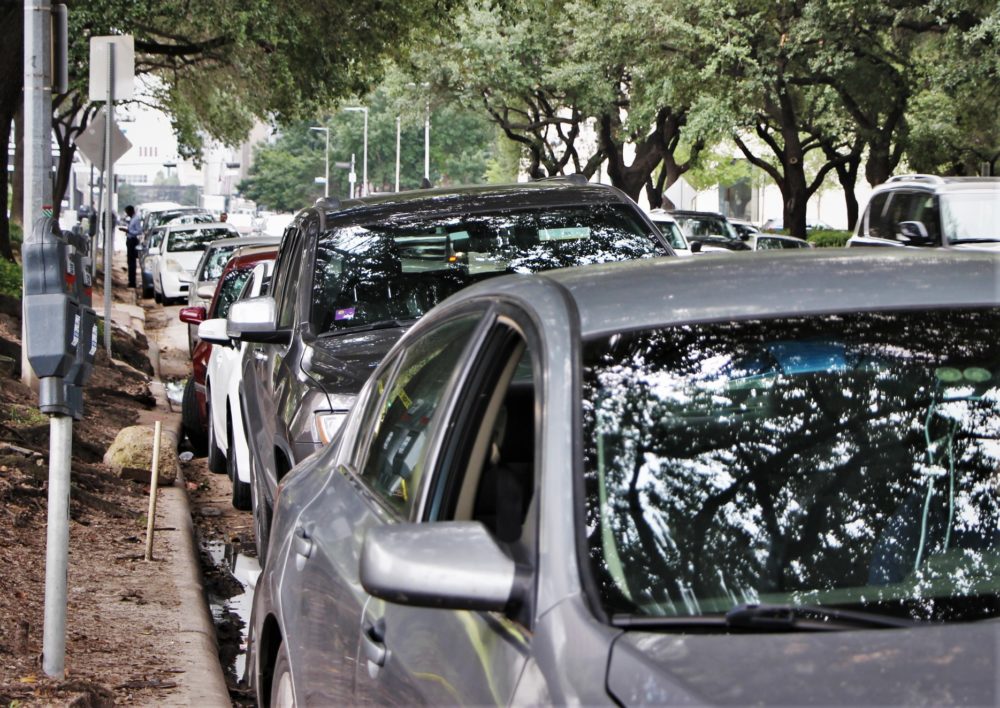 One of the joys of life in Greater Houston is searching for parking. We kid, of course. Finding parking in some parts of town can be a real hassle — and sometimes a nightmare. If only there were someone with some ideas on how to improve things.
That's where Mary Smith comes in. Smith has spent more than 40 years studying parking and how to make it more accessible and efficient. She's designed parking for venues large and small all across the country, and she serves as the senior vice president for parking consulting at the firm Walker Consultants.
With that expertise, Smith recently came to Houston to speak at an event with the Houston chapter of the Urban Land Institute called Parking Restructured.
In the audio above, Smith tells News 88.7 transportation reporter Gail Delaughter that how we think about parking has changed quite a bit over the years and offers some suggestions on ways Houston can improve on that front.