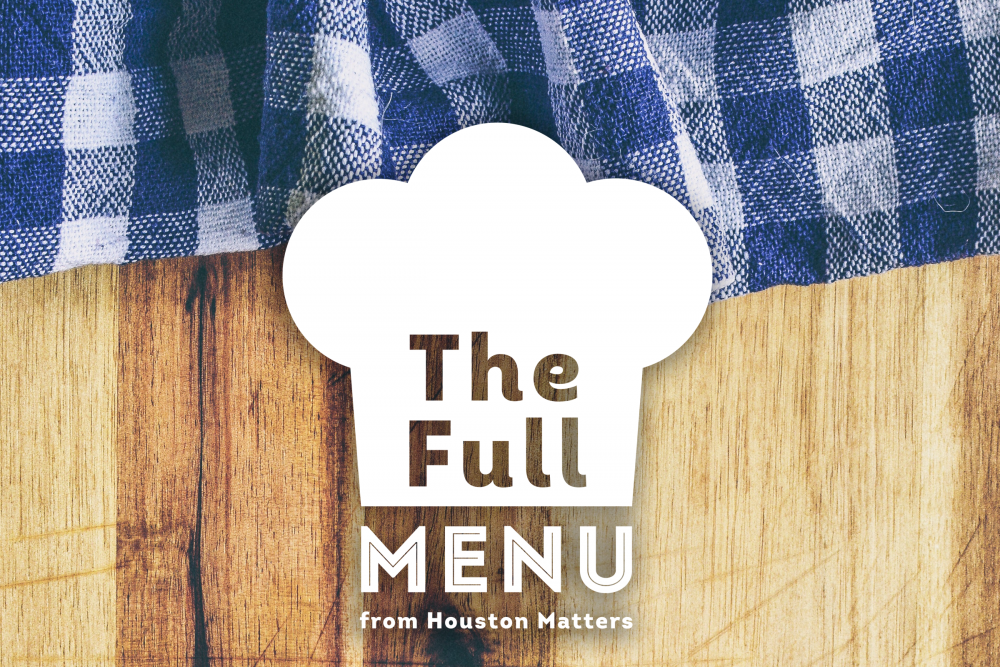 Houston has a lot of places to choose from when it comes to dining out, and it's certainly easy enough for a pair of people to enjoy a meal together. But what about when you want to bring the whole family out to eat — including children?
On this month's edition of The Full Menu, local food writers Gwendolyn Knapp of Houstonia Magazine and David Leftwich of Sugar and Rice are joined by freelance writer Nick Hall to talk about the best restaurants for dining with kids and families. And they even offer some advice on how to navigate the process as a parent. Below are four of the best family-friendly restaurants in Houston, followed by the full list of restaurants mentioned in this episode.
Paulie's
Location: 1834 Westheimer Road
Leftwich says: With a big selection of pastas — which you can order in half portions that are perfect for kids — sandwiches, and seasonal and colorful shortbread cookies, Paulie's is a perfect neighborhood restaurant for a weekday or weekend meal with your children. And it doesn't hurt that they have good coffee and a nice selection of wines, so you're covered if you need an energy boost or to relax.
Giacomo's Cibo e Vino
Location: 3215 Westheimer
Hall says: Giacomo's is often my go-to for a finer dining experience with kids, checking off a bunch of the boxes I look for in family-friendly restaurants. A semi-secluded patio and generously spaced tables help keep us from annoying our neighbors, and a wide selection of small-portion options make it easy to please even picky eaters. The Tortelli di Bietola, Ratatouille Marti (put an egg on it!) and Mozzarella in Carrozza are constants in our rotating selection from their menu of thoughtful Italian classics and riffs.
The Pass & Provisions
Location: 807 Taft St
Leftwich says: If you're looking to take your kids for something a little fancier, try Provisions, the more casual half of this dual-concept restaurant (save The Pass for date night). Their selection of pizzas, pastas and fun desserts is sure to please the kids, while their other savory choices and cocktails will give the adults plenty of options. Plus, the open kitchen and big, red ham slicer can provide a few minutes of kid-friendly entertainment. Go early and enjoy the patio.
Cafe Mawal
Location: 6006 Fairdale
Hall says: Cafe Mawal is more like a fractal of a neighborhood cookout than a restaurant. Set behind a converted house, a wide-ranging series of decks shaded by mature trees offers a relaxed dining environment perfect for families. While I generally eschew kids treating restaurants like playgrounds, nobody will look askance if your little ones get a little rambunctious. You do, however, have to be ok with hookahs; the decking is ringed by carpeted tents filled with smokers lounging in an apple-scented haze. Opt for the Mawal Style Chicken, which comes burnished and fragrant with garlic and spices, perfecting the cookout vibe.
Restaurants mentioned in this episode:
Café Mawal
King's BierHaus
St. Arnold Brewery
No Label Brewery
Moon Tower Inn
Down House
Paulie's
Good Dog
Bernie's Burger Bus
Brother's Pizzeria
Antidote
Morningstar
Slowpokes
Cactus Cove
Cedar Creek Bar & Grill
Truth Barbeque
The Pit Room
Tony's
Theodore Rex
Hugo's
Provisions
Kata Robata
Giacomo's Cibocibo e Vino
Fung's Kitchen
Red Circle Ice Cream
Bubble Egg
85° C
99 Ranch Market
H Mart
Melange Creperie
Cloud 10 Creamery