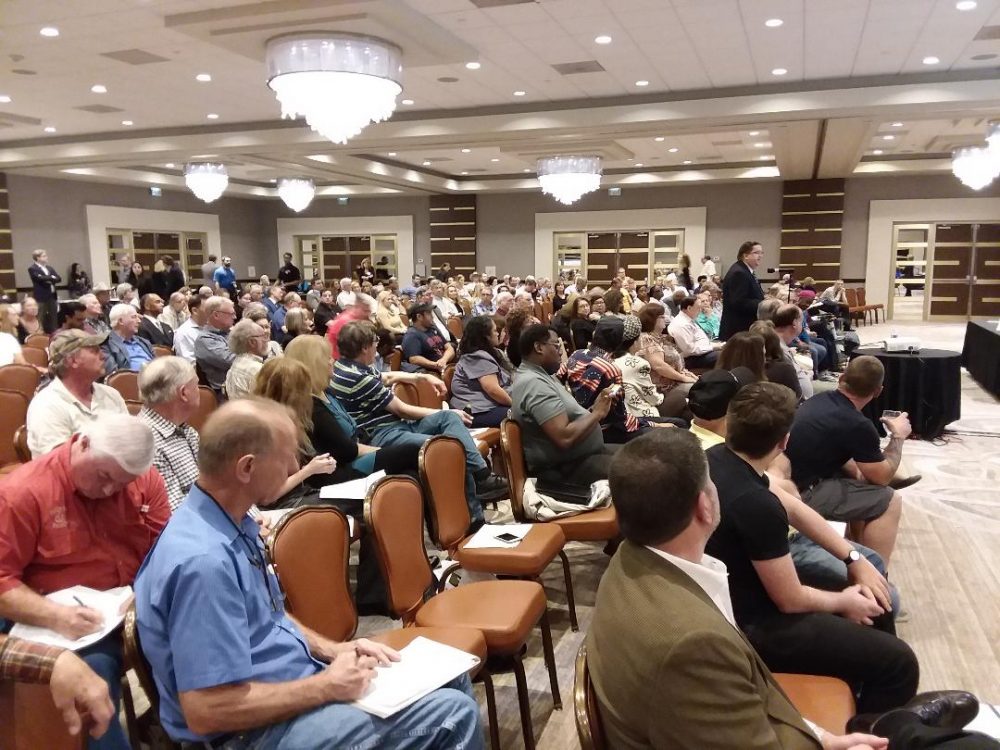 Running a meeting where the public is invited to share their thoughts and concerns can be a challenging task.
Just last month, NPR reported on changes in how the Charlottesville, Va., City Council has been running its meetings, seeking a balance between conducting necessary business in an orderly and respectful fashion and providing an open forum for members of the public to express themselves without limits.
So, is there a perfect approach for balancing decorum versus openness? How much time should be dedicated to public comment? What rules should or shouldn't be in place? How stringently should those rules be applied? Aim for open access and your meetings can go on for hours. Try to hold the line on length, tone, or language and you risk offending the public.
In the audio above, Dr. James Thurmond from the Public Administration Program at the University of Houston discusses some of the best practices and mistakes.