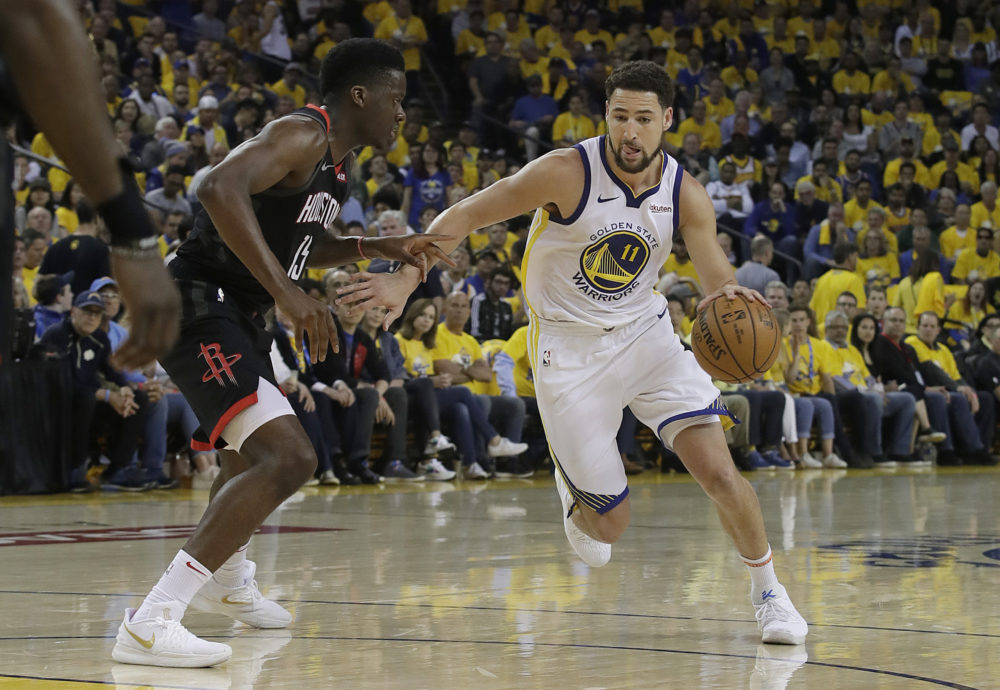 The Houston Rockets look to rebound in Game 2 of their playoff series against the Golden State Warriors Tuesday night. Houston matched the defending champions point for point through the first half of Game 1 Sunday, but the Warriors grabbed a third-quarter lead and held off the Rockets to win 104-to-100.
Meanwhile, the NFL draft was this weekend, and the Texans used two of their first three picks to shore up their offensive line. And the Astros split a four-game weekend series with Cleveland.
In the audio above, sportswriter Jeff Balke discusses those and other developments in Houston sports.