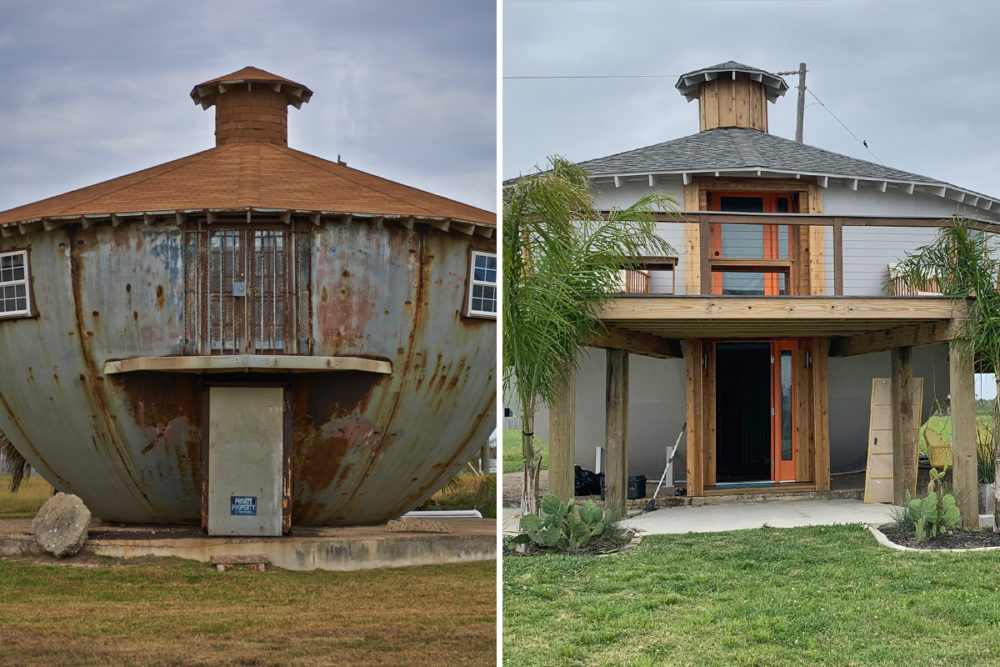 A familiar landmark for many Galveston beach goers has gotten a major facelift.
If you've ever driven down Galveston Island near Jamaica Beach, you might've seen the kettle house — an all-metal structure that looks like, well, a big kettle. It's round on the bottom with a pointed roof and rusted at every seam.
It was originally built to be a tank for an oil and gas company in the 1960s, but it was never used. So, the welder who made it purchased it and placed it on that spot where he planned to turn it into a convenience store. But that never happened.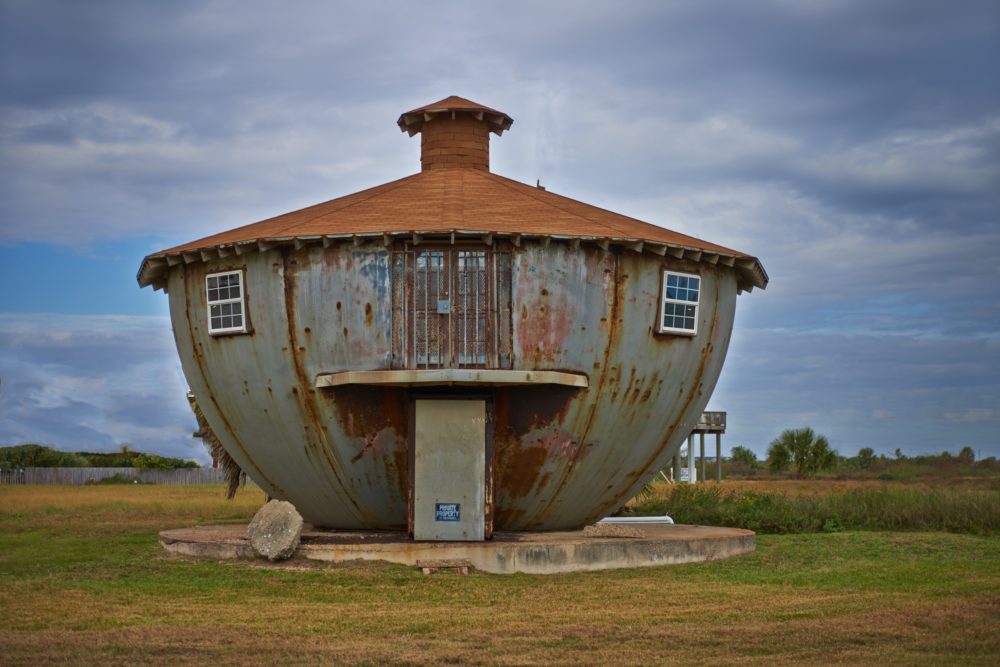 Still, it's unusual nature made it a well-known landmark in the area. In fact, when a Galveston-themed version of Monopoly was made, the kettle house was one of the properties players could buy.
But its days as a rusted-out curiosity are over. It's being turned into a home by house flippers Michael and Ashley Cordray.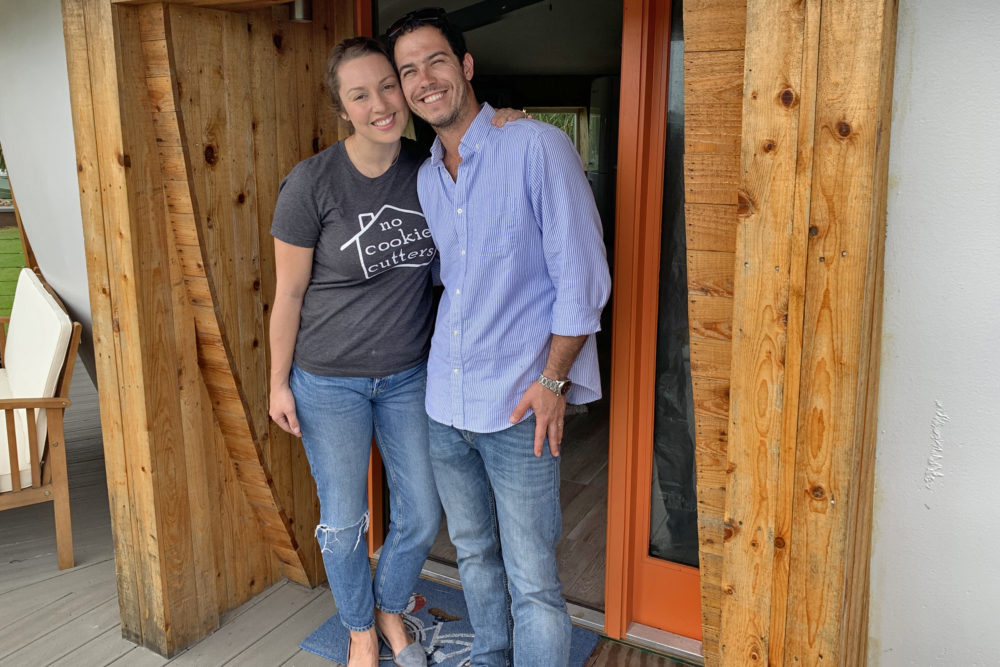 They own a real estate company called Save 1900, a reference to the Galveston hurricane and their mission to rehabilitate many of the interesting and historic properties on the island.
And this month they debuted as the stars of a new home makeover show on the DIY Network called Big Texas Fix.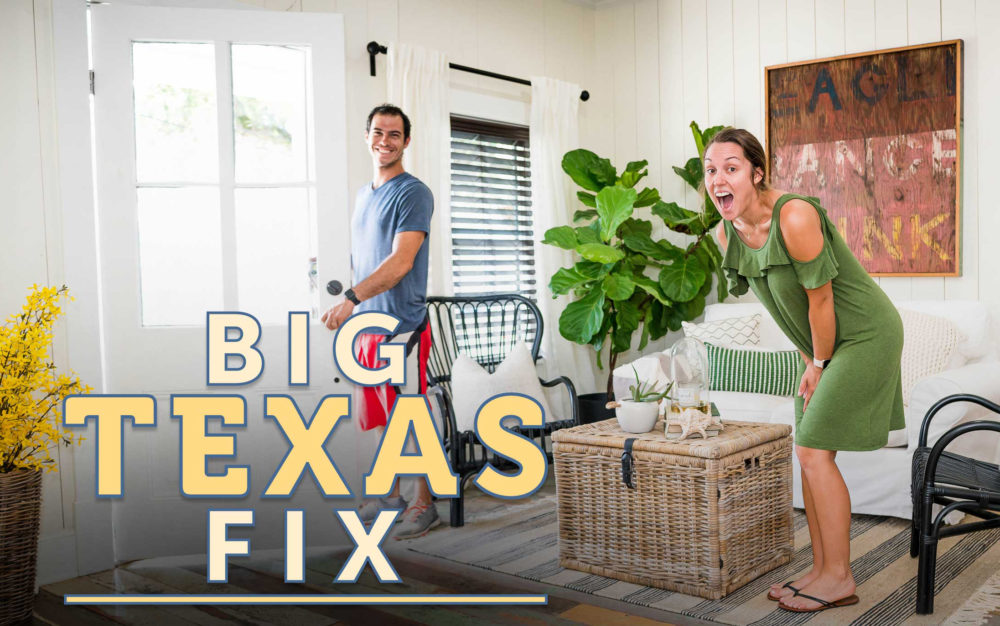 One of the eight episodes of the show focuses on their makeover of the kettle house, which they've adorned with mid-century modern decor and furnishings as an homage to the era from which it came.
Michael grew up on the island and says purchasing the house was a "no-brainer."
"It's so island famous there's no way we couldn't own it," he said.
Ashley says people are ardently curious about what's happening with the property, craning their necks as they drive by — or sometimes walking right in if the door is open. So, they've covered the windows to keep people from peering in at all hours.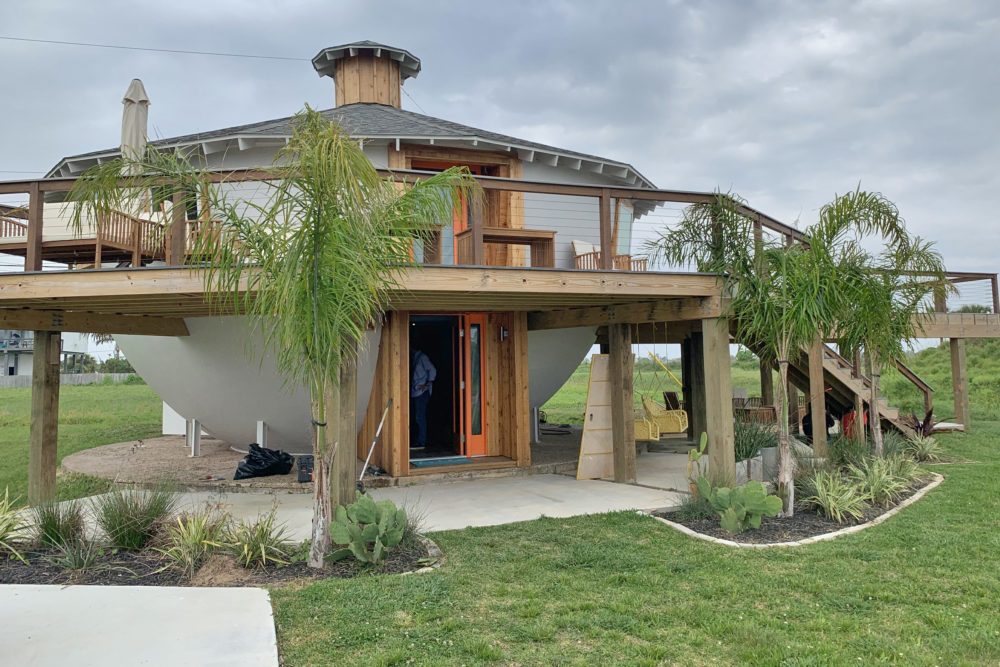 The public will get a good look at the interior when the episode featuring the kettle house premieres May 18 (and we can't publish our photos of the interiors until then).
Instead of flipping the house for a profit, The Cordrays say they plan to turn it into a rental property.
"It's too cool for one person to enjoy," Ashley said. "So, we're going to bring them through."
The kettle house is certainly the most unique example of the eight structures the pair renovated simultaneously during production of the show.
In the audio above, Houston Matters producer Michael Hagerty meets up with the Cordrays at the kettle house to learn about the renovation and the television series.