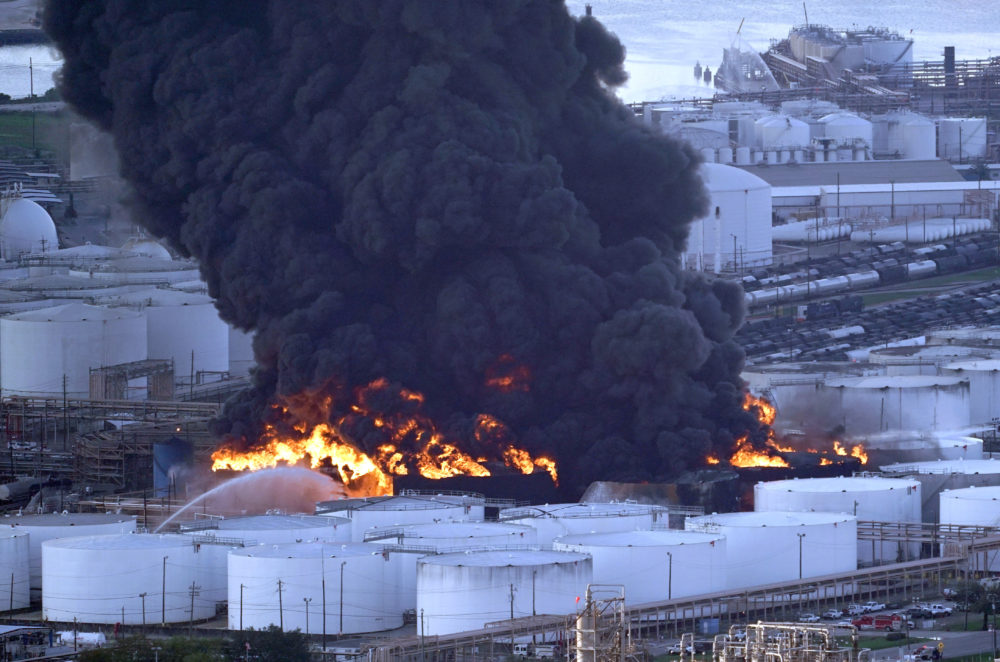 After recent chemical fires at an ITC facility in Deer Park and another at a KMCO facility in Crosby, the State of Texas moved rather quickly to file suit against those companies.
This came as a surprise to many, particularly because Attorney General Ken Paxton filed suit against each company shortly after their fires broke out and well before the Texas Commission for Environmental Quality could even finish an investigation and refer a lawsuit to the state.
And, as noted by the Texas Tribune's energy and environment reporter Kiah Collier, the state did not file suit over a similar — and deadlier — event in 2013 when a fertilizer plant in West caught fire and exploded, killing 15 people.
So, what is it about these two events that caught the state's eye? Is it indicative of a shift in the way Texas will look at environmental regulations and violations?
In the audio above, Collier joins Houston Matters host Craig Cohen to discuss the recent developments and how Texas has handled previous environmental crises.