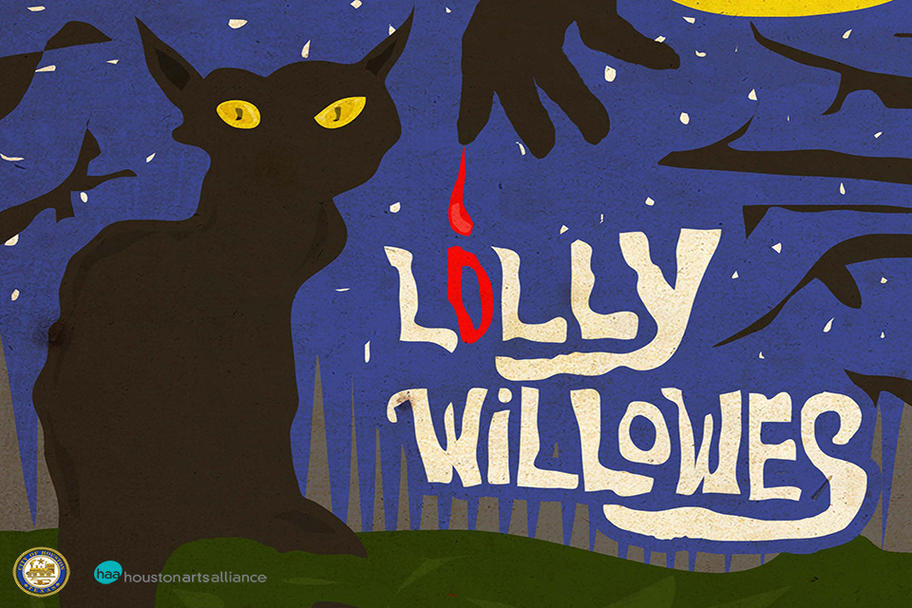 Back in 1926, English writer Sylvia Townsend Warner wrote the novel Lolly Willowes, which tells the story of a woman living in London who discovers she's a witch. She decides to leave her city life behind to go live in the country and start using her dark powers.
The story has been called an early feminist classic because Lolly, as the main character Laura is called by her family, loses her mother at an early age and is raised by her father, becoming what we might today call a tomboy.
Now, a group of musicians from Rice University is presenting their own take on Lolly Willowes as a kind of miniature opera or a "music drama," as executive producer and violinist Matt Lammers called it. That means musicians will be on stage and involved in elements of the action — instead of being hidden in an orchestra pit.
He says that's uncharted territory for most instrumentalists.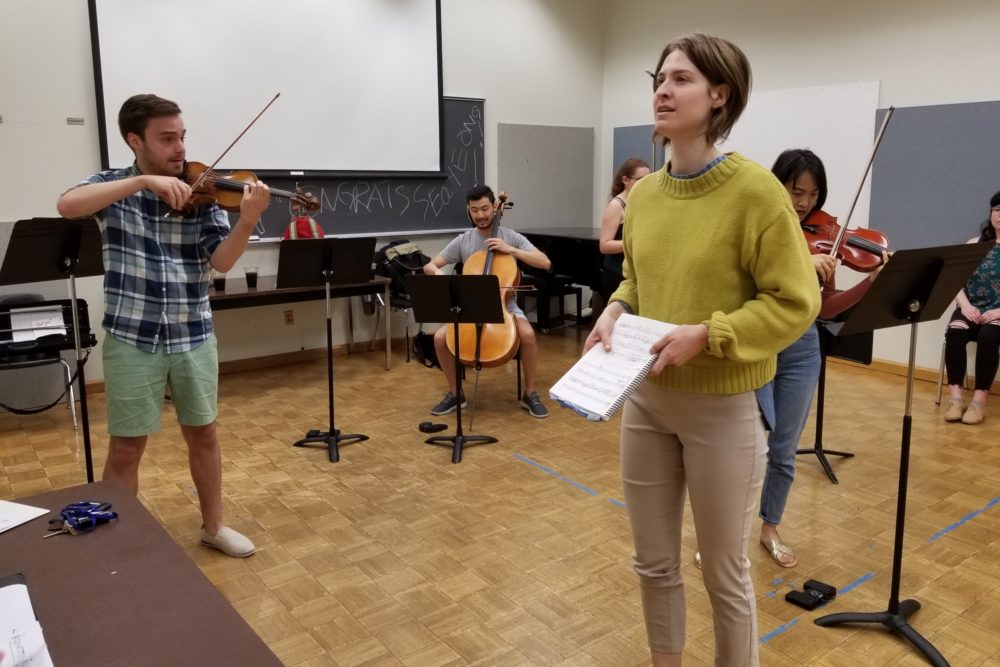 "This piece is really unique in that the string quartet — we are on stage," he said. "And we're not only on stage and visible, but we're interacting with the singers. We're actually speaking — we're providing encouragement to our protagonist. And we're moving around her. We're demonstrating the role of the music physically — not just with our sounds."
Chelsea Helm is the soprano who plays that protagonist. She says relishes the chance to portray a female character who not only breaks the mold — but who was written by a woman.
"So often we celebrate heroines — especially in the operatic canon — who were created by men," Helm said. "And I don't want to devalue them in any way. These are stories that are tried and true and have given us great musical and theatrical gifts over hundreds of years. However, I think at a time where we're saying 'Okay, thank you for sharing, but I want to hear what she has to say,' it feels like a great opportunity to be able to tell one of those stories."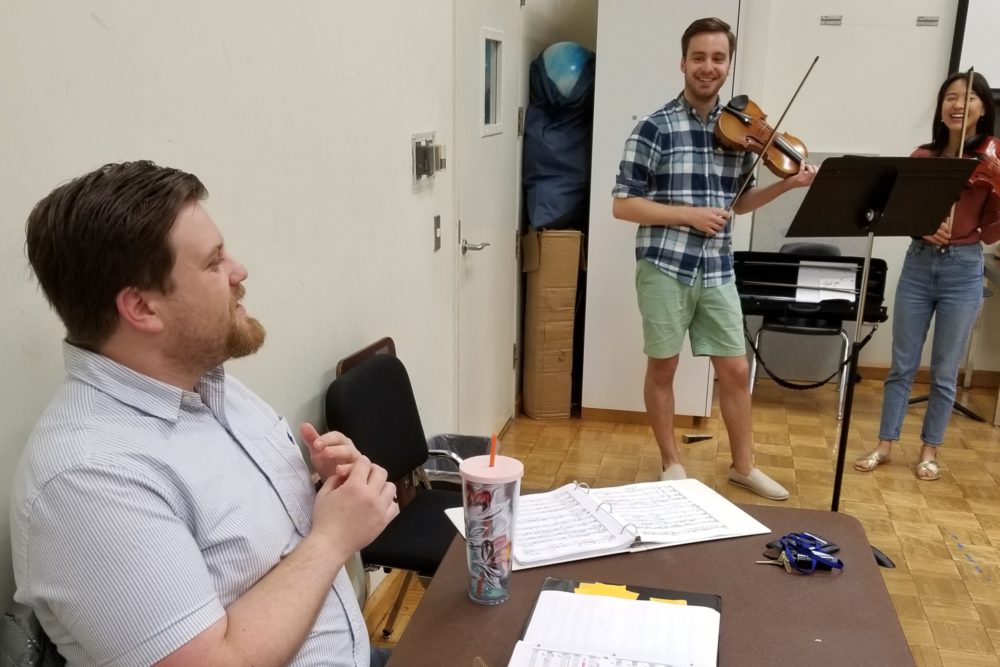 In the audio above, Houston Matters producer Joshua Zinn visits a rehearsal and speaks with Helm, Lammers, and director Dash Waterbury about the unique challenges of putting together such a small production and the feminist message of Warner's novel.
The show in onstage at MATCH Houston April 18 and 20.