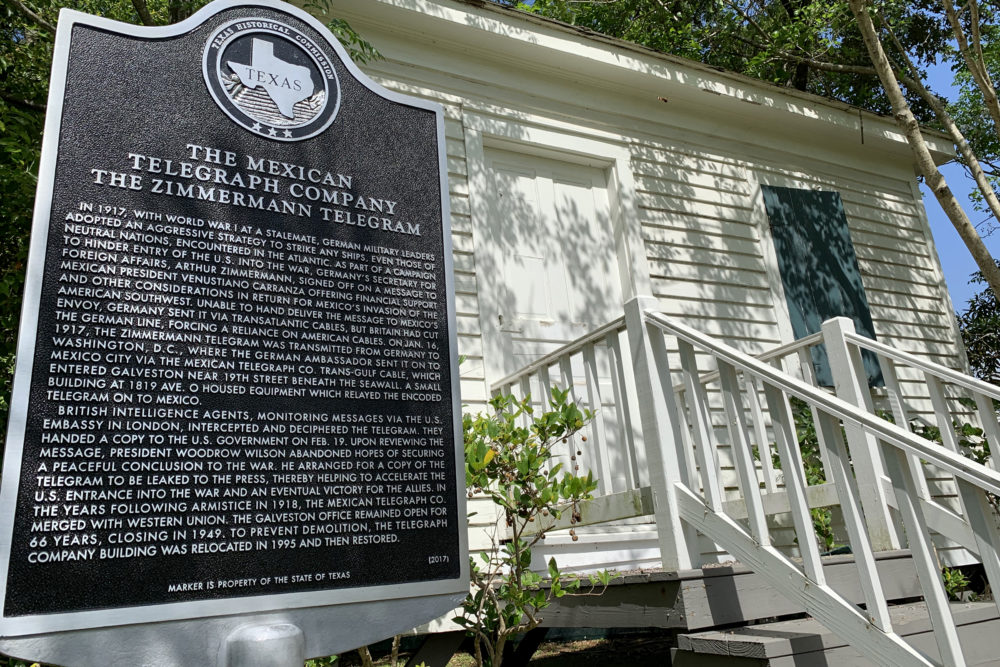 In 1917, while the United States was still on the fence about getting involved in World War I, a telegram was intercepted that changed some people's minds.
In the infamous Zimmerman Telegram, Germany tried to entice Mexico to join the war on its side. And, in exchange, Germany would return Texas, New Mexico, and Arizona to Mexican control if and when Germany won the war.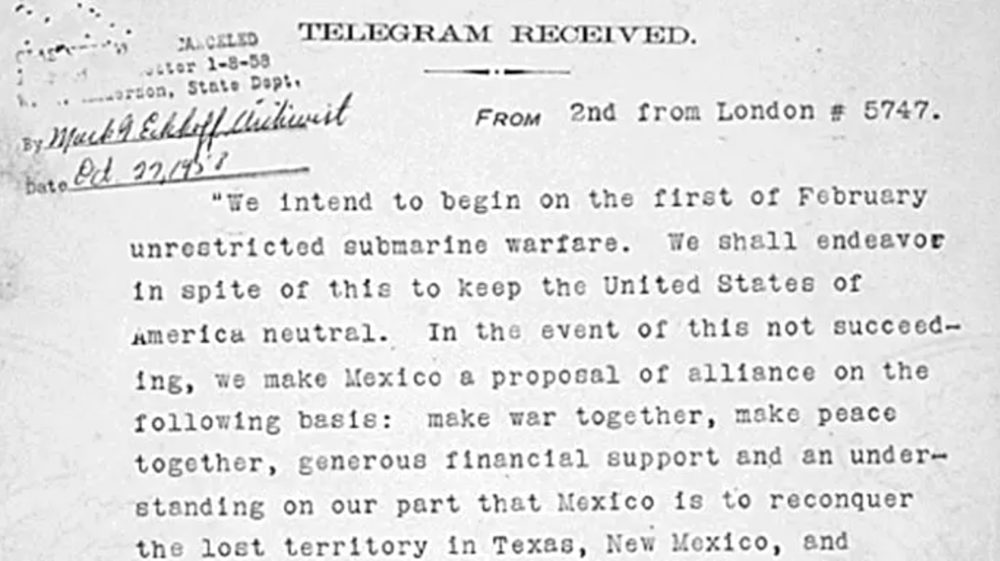 That, of course, never happened and might have been far fetched at best. But, when the story was leaked to the press, it garnered some outrage in the United States. And historians say it played some role in galvanizing U.S. support for the war in Europe.
The telegram passed through Galveston, which was home to offices of The Mexican Telegraph Company. All telegraph communications from the United States to Mexico went through there, including the Zimmerman Telegram.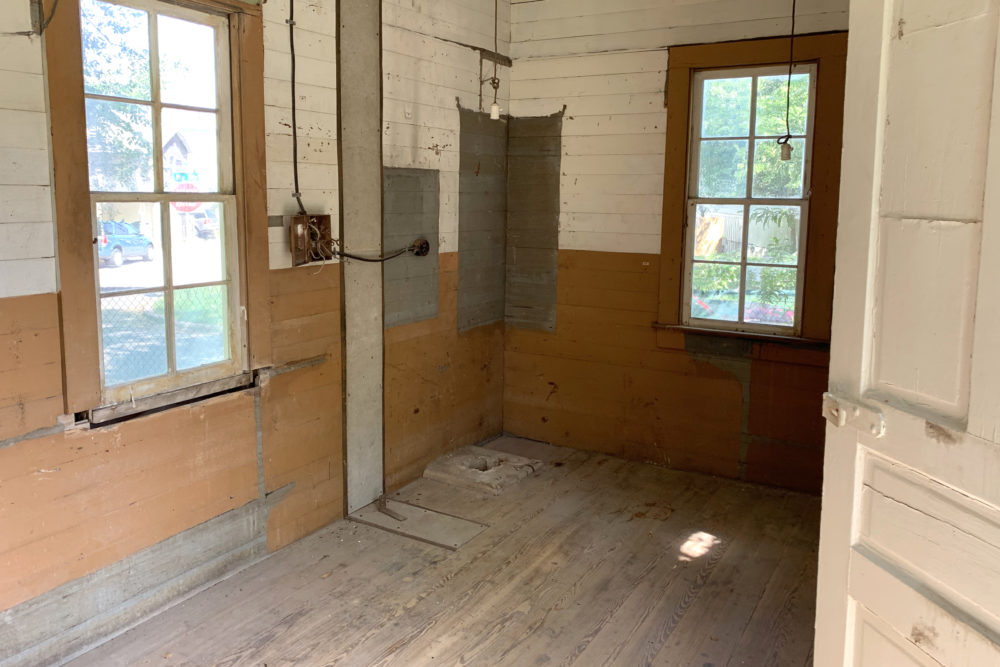 The actual telegraph shack still exists. It was relocated from its original location near the Galveston seawall to the site of the historic Menard House on 33rd Street where a historical marker was dedicated in March.
In the audio above, Houston Matters producer Michael Hagerty talks with Dwayne Jones, executive director of the Galveston Historical Foundation, to learn the whole story of the Zimmerman Telegram, Galveston's role, and the event's meaning.