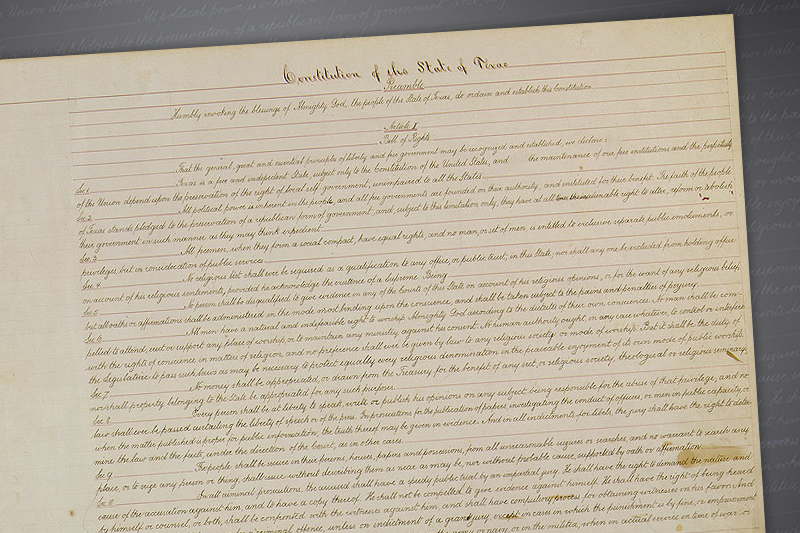 Last week, the news broke that recently elected Harris County Civil Court Judge William McLeod would have to step down after just two months on the bench. Why? Because he'd declared his intentions to run for the Texas Supreme Court. And the Texas Constitution says certain elected officials who are running for another office must step down from their current post.
The problem was, McLeod didn't know that was the case. And that left him scrambling to keep his job.
McLeod told The Washington Post, "I messed up," and said a fellow judge alerted him to what he'd done. He'd inadvertently invoked Artilce 16, Section 65 of the state constitution.
He tried to take it back, removing references to his candidacy from his website, but representatives from the Harris County attorney's office told The Post that there were, in playground vernacular, no takebacks.
The Harris County Commissioners Court this week agreed and appointed a temporary judge until the next election in 2020. McLeod would be eligible to run for that seat again.
So, if a judge doesn't know what's in the Constitution of Texas, how are the rest of us supposed to do any better? The document is the second longest among state constitutions (after Alabama) and has some 500 amendments.
What else surprising is in there that the rest of us ought to know? What are some unusual provisions – or misconceptions about them – in our state's governing document?
In the audio above, Dr. Christina Hughes, an assistant political science professor at the University of Houston-Downtown, talks it over with Houston Matters host Craig Cohen.