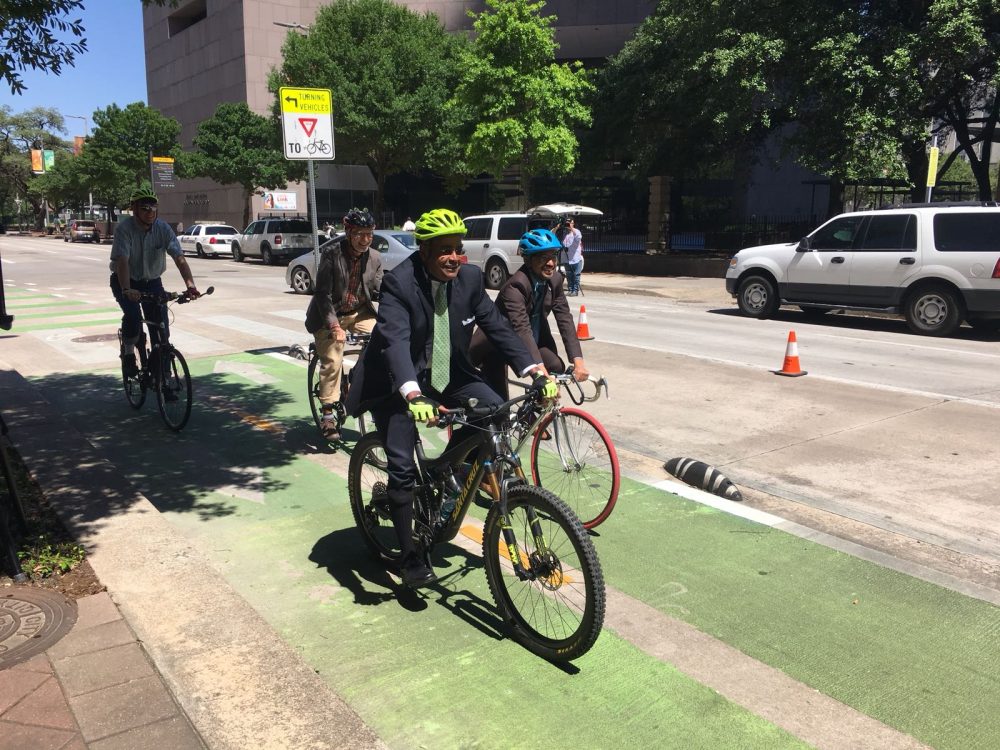 Houston Mayor Sylvester Turner is scheduled to hold a news conference this afternoon to discuss efforts to make Houston's streets safer. It comes on the heels of a court appearance Wednesday by a 20-year-old woman who's charged in connection with a fatal hit-and-run crash in the Heights last month.
Texas as a whole ranks third in pedestrian traffic fatalities during the first six months of 2018.
At a City Council session in late March, a number of cycling and pedestrian advocates voiced concerns about accessibility and safety on Houston streets. Plus, Houston Matters discussed that issue as well back in February with the Governors Highway Safety Association.
In the audio above, Houston Matters producer Joshua Zinn talks with Jessica Wiggins, who is the advocacy director for BikeHouston, as well Allyn West of the Houston Chronicle, who is a frequent cyclist and pedestrian in the city. He often uses social media to point out problematic situations with Houston's roadways and sidewalks.
And Zinn speaks with Jeff Weatherford, the city's director of transportation and drainage operations, about what the city is doing in practical terms to improve accessibility and safety.