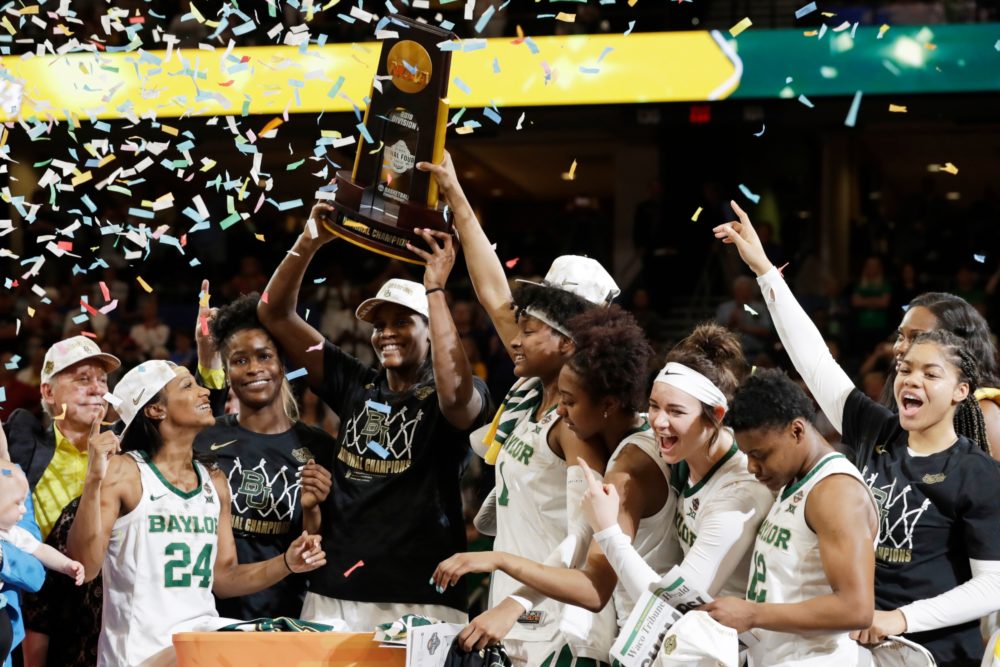 Texas teams have a shot at winning both the men's and women's college basketball national championships. Texas Tech plays for the men's title tonight and Baylor won the women's title Sunday night.
The 82-81 win by the Lady Bears over defending champion Notre Dame gave the program its third overall title, having also won in 2005 and 2012. That puts them in elite company, joining Tennessee and UConn as the only Division I programs with three or more titles.
In the audio above, sports writer Jeff Balke discusses those and other Houston sports stories — including Kelvin Sampson's contract extension at the University of Houston, the Astros sweeping the Athletics in their first home series of 2019, and the Rockets breaking their own NBA record for three-pointers.