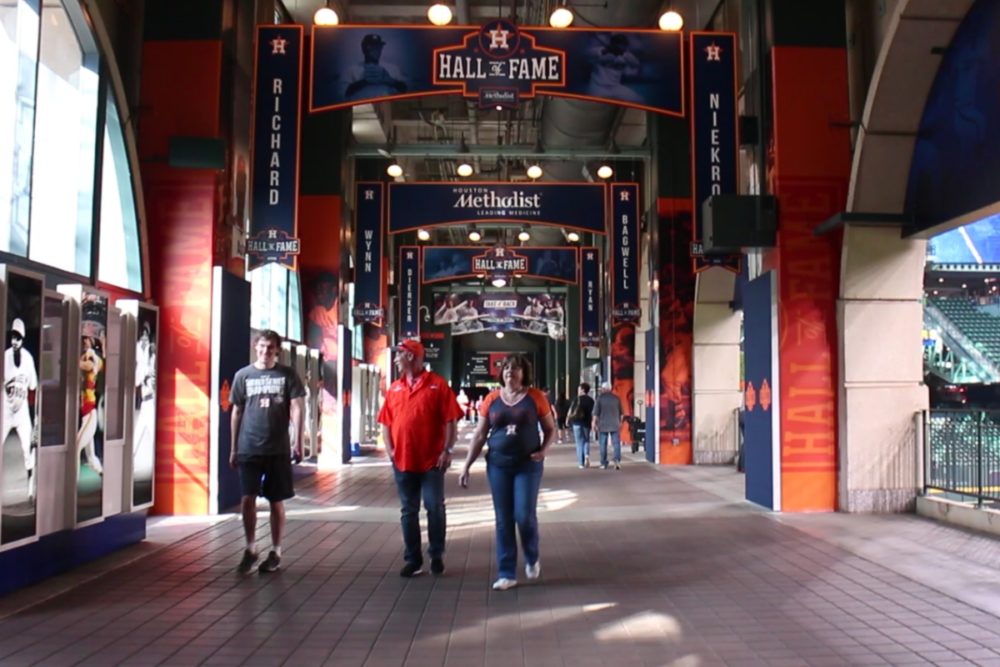 It's Opening Day for Major League Baseball, and while the Astros are on the road in Tampa Bay to start the season, when they return for their home opener against the Oakland A's on April 5, fans will get their first chance to check out the new Astros Hall of Fame.
At Minute Maid Park, the area of the concourse known as Home Run Alley (directly behind the Crawford Boxes in left field) has been transformed to honor 14 former players and two longtime broadcasters from the team's nearly 60-year history.
Signage, photos, and displays containing actual artifacts from their careers adorn the walkway. While plaques honoring each inductee's career will be installed during a special weekend of events Aug. 2-4.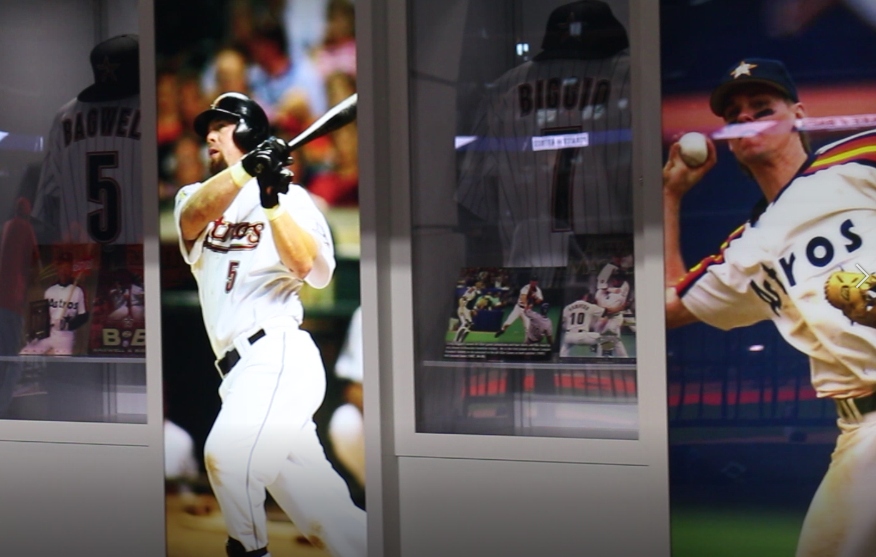 The inaugural class of inductees includes former players Craig Biggio and Jeff Bagwell – the only two players inducted as Astros into the National Baseball Hall of Fame in Cooperstown, N.Y. – along with Bob Aspromonte, Jose Cruz, Larry Dierker, Joe Morgan, Joe Niekro, Shane Reynolds, J.R. Richard, Nolan Ryan, Mike Scott, Jim Umbricht, Don Wilson and Jimmy Wynn. Former broadcasters Gene Elston and Milo Hamilton are also honored.
Reid Ryan, the team's president of business operations, said creating a hall of fame has been a goal of the Astros for several years.
"Every one of these players were part of somebody's childhood, they were part of somebody becoming an Astros fan," Ryan said. "And we can't forget our past."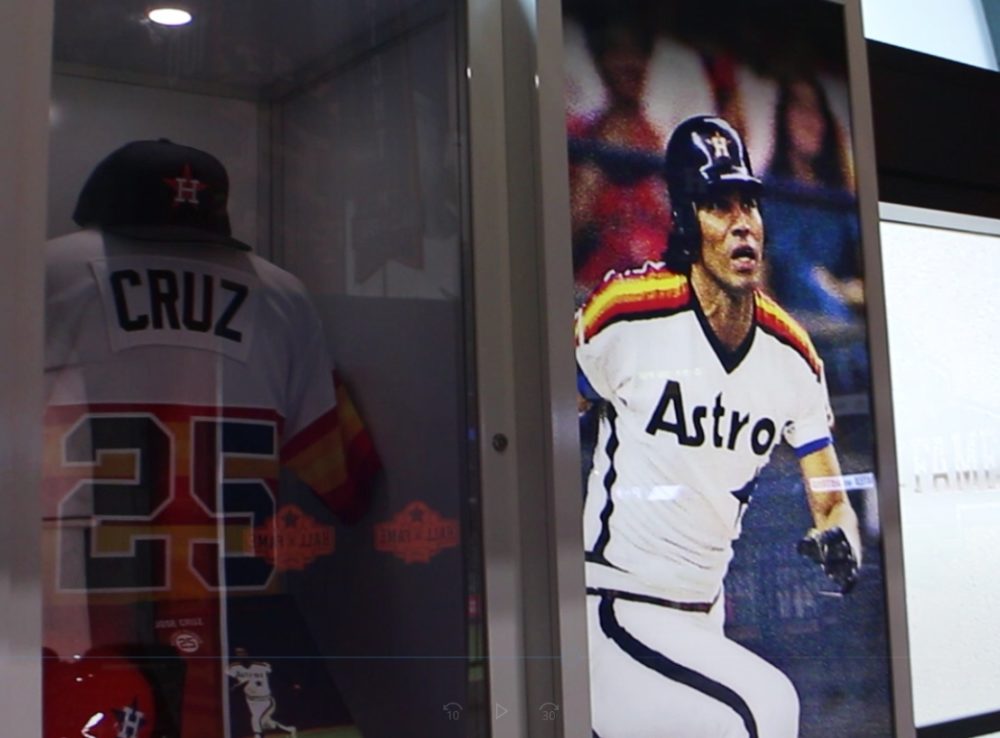 Former All-Star outfielder Jose Cruz played most of his career in Houston and had his No. 25 jersey retired by the team. The Puerto Rico native says it's a dream come true — especially since his display is located just beyond left field, where he played.
"A guy like me, who comes from a little town from Arroyo, Puerto Rico, it's great," Cruz said. "I'm pretty sure my fans are very happy too."
In the audio above, Houston Matters producer Michael Hagerty takes a tour of the hall of fame and talks with both Cruz and Ryan.