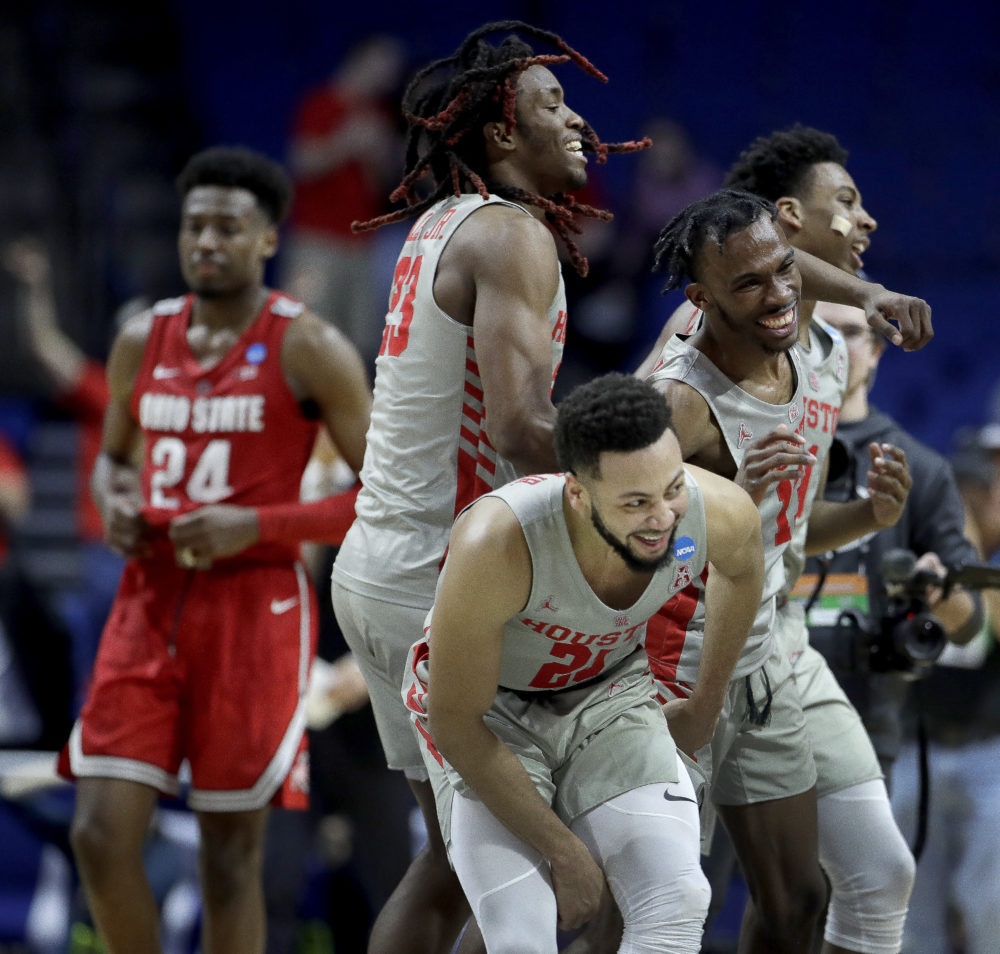 The University of Houston Cougars will face the Kentucky Wildcats Friday night in the Sweet 16 of the NCAA men's college basketball tournament.
This is the first time the Cougars have advanced this far in 35 years, since the days of the so-called Phi Slama Jama teams of Hakeem Olajuwon and Clyde Drexler.
The Cougars, who are 33-3 on the season, punched their ticket to the tournament's third round with a 74-59 victory over Ohio State Sunday night. Corey Davis led the team with 21 points, and fans chanted "Sweet 16" during the final minute of the win.
Coach Kelvin Sampson said he felt a special joy for fans who remember the success of the '80s.
"I saw a lot of proud Cougars up there behind us tonight," he said, "And the ones I was happiest for were the guys that's been supporting this program since those days."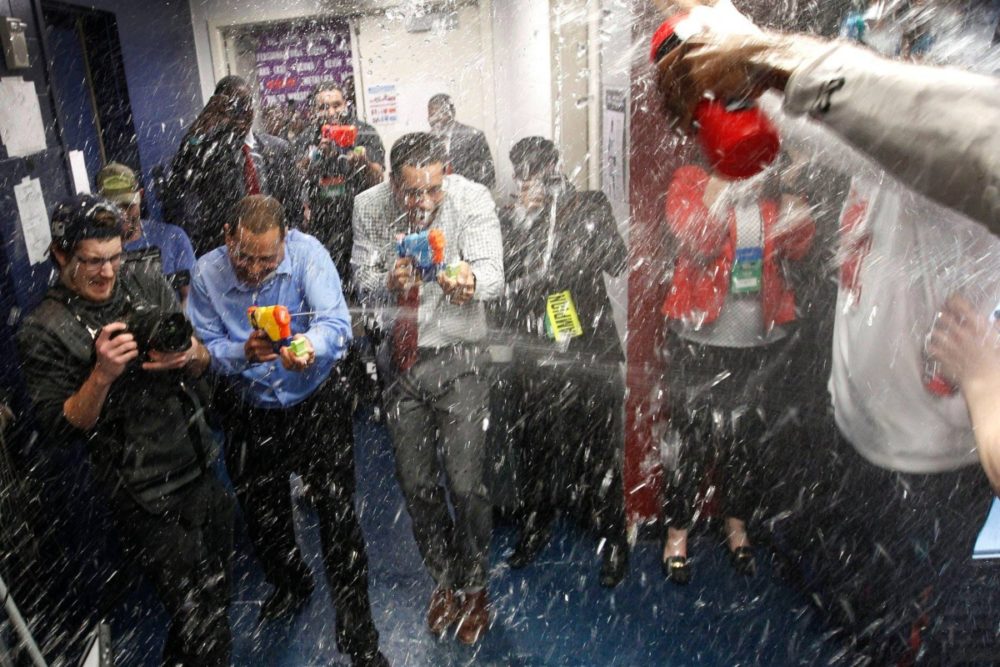 Meanwhile, as the Astros returned to Houston for their final two exhibition games before Opening Day, the team made sure several impact players would be on the roster for a few more years to come. Star pitcher Justin Verlander agreed to a two-year contract extension, while third baseman Alex Bregman signed a five-year extension, and reliever Ryan Pressly agreed to a two-year deal.
Plus, the Rockets secured a playoff spot after a big win over the Pelicans Sunday.
In the audio above, sportswriter Jeff Balke discusses those and other developments in Houston sports. He writes for Houston Press and Houstonia.