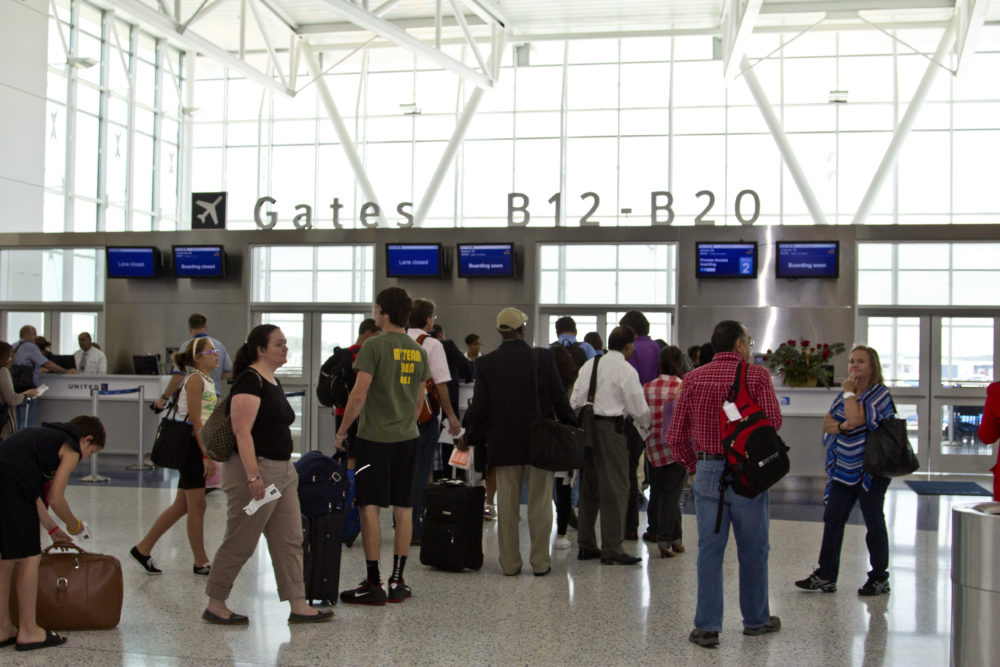 This summer marks the 50th anniversary of an important event for Houston. Yes, the moon landing, but that's not all: Bush Intercontinental Airport turns 50. It originally opened as Houston Intercontinental Airport in June of 1969.
To mark the occasion, the IAH Fest Community Celebration is planned for this Saturday, March 23, from 10 a.m. to 4 p.m. inside a United hangar at Houston's largest airport.
The Bush Airport is one of just three main airports in Greater Houston along with the Hobby Airport and Ellington Field. The Houston Airport System manages all three.
In the audio above, Kathleen Boyd and Maricela Kruseman of the HAS join Houston Matters to answer listener questions about Houston airports and the issues faced by the record 58.3 million travelers Bush and Hobby served last year.