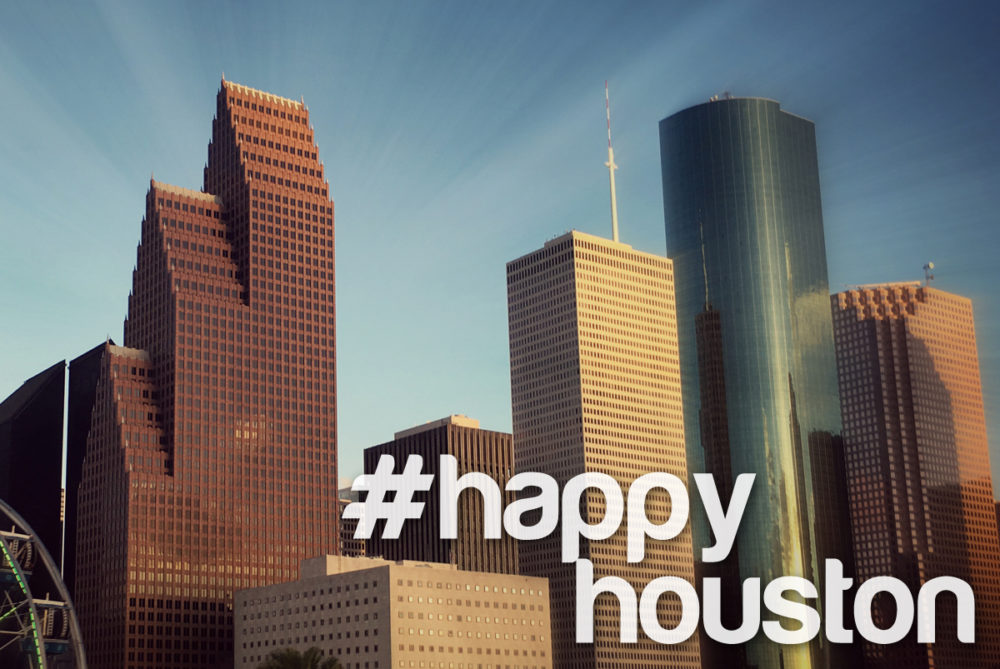 Every once in a while, after a period of serious, heavy — okay, let's face it, even occasionally depressing news — we like to take some time out to give you the opportunity to focus on the good news in your life.
It can be about your personal life, about your friends or family, about that new restaurant, or movie you saw, or a heartwarming story you heard, or who got married, or had a baby, or won an award.
Or, it could be about something actually in the news – some development, some report, something positive you think is worth highlighting.
What's the good news of recent months, Houston? What's making you smile? What makes Houstonians...happy? We invited you to share yours using the hashtag #HappyHouston.
In the audio above, Jessica Brown of Station Theater and Houston Public Media's Ernie Manouse join host Craig Cohen to talk about the good news in their lives and to field comments from listeners.