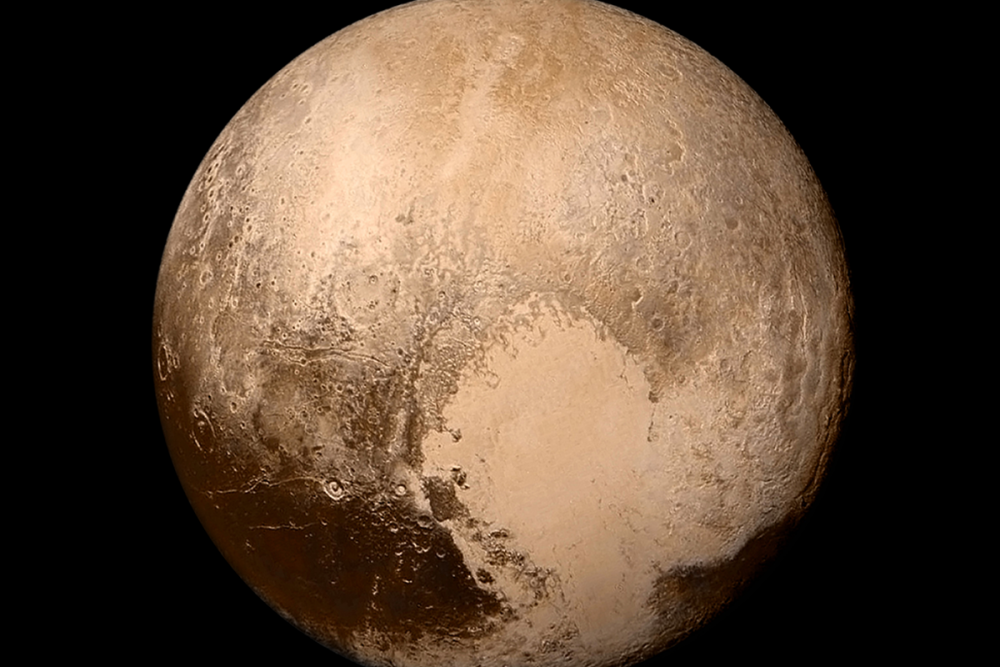 When the first Lunar and Planetary Science Conference took place back in 1970, it was called the Apollo 11 Lunar Science Conference. Today, the annual event covers everything from geology and geophysics to geochemistry and astronomy.
This year is conference number 50, and it will take place at The Woodlands Waterway Marriot Hotel and Convention Center March 18-22.
Some 1,800 international specialists are expected to be on hand to present and hear about a number of scientific findings, including some related objects in the Kuiper belt – icy objects like the former planet Pluto beyond the planets in our solar system.
Jason Hofgartner, a planetary scientist at NASA's Jet Propulsion Laboratory in Pasadena, Calif., is co-chair of the sessions about the Kuiper Belt.
In the audio above, Houston Matters producer Joshua Zinn talks with him about some of the research being discussed and what we still want to know about the portion of our solar system beyond Saturn, Uranus, and Neptune.