It's bittersweet when a member of the Houston Matters team gets a great opportunity that means moving on from News 88.7. But it happens, and this time we bid a fond farewell to our longtime producer Maggie Martin.
Maggie was one of the original producers of our show in 2013, joining us just days before the program expanded to five days a week.
Since then, she's proven herself in dogged pursuit of booking guests for the show, recording field interviews on everything from the history of the state's convict leasing program to Houston's grackle infestation, spearheading many of the live broadcasts Houston Matters has done from remote locations around the city (like the one we did live from the Houston Auto Show in 2018), and much more.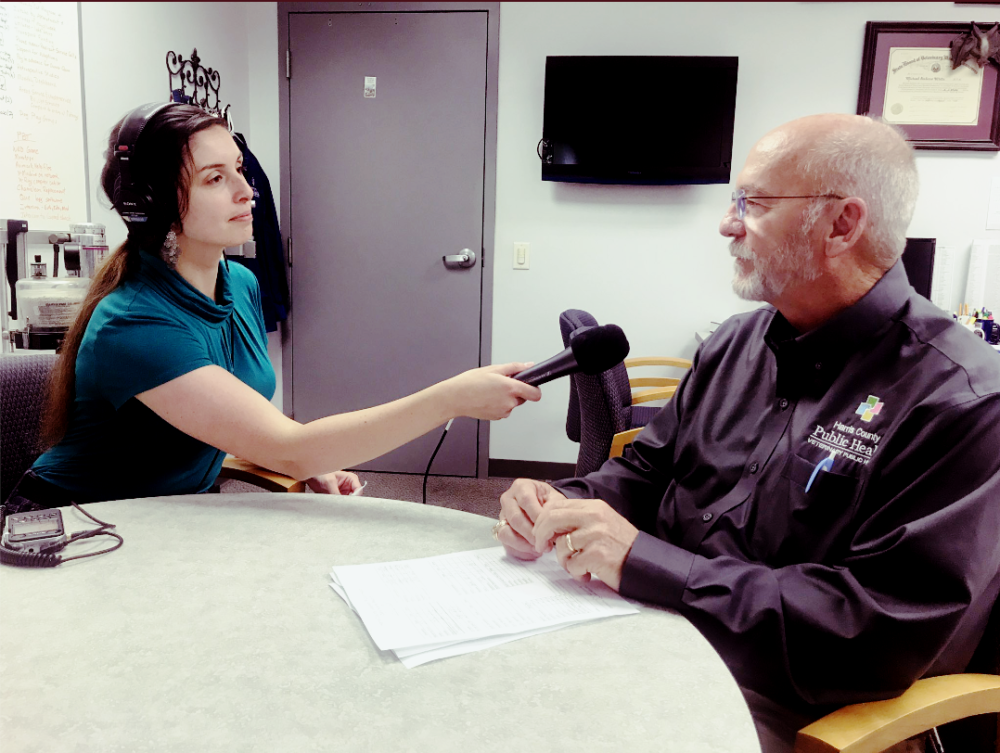 Before she leaves for her new position in marketing and communications for the Greater Houston Partnership, we subject her to the dreaded Houston Matters exit interview.
In the audio above, she and Houston Matters host Craig Cohen reflect on her time here and the stories that made the most impact on her.