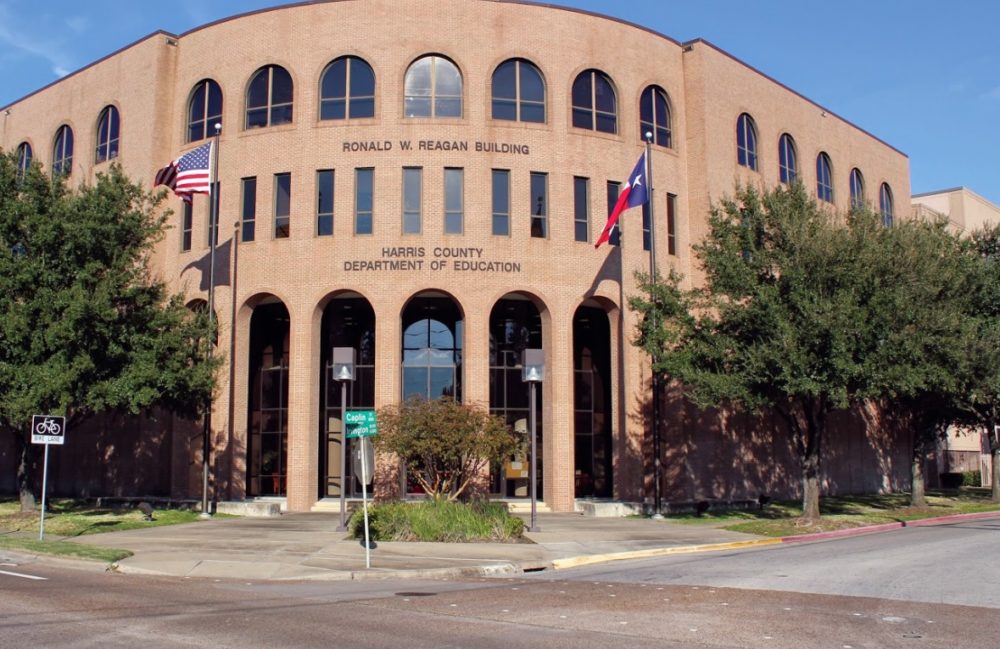 Public education activists are asking the Harris County Department of Education's (HCDE) board to rehire a consulting firm that lobbies for the agency in the Texas Legislature and commit to funding special education and early childhood education programs.
Andrea Duhon is one of the activists and spoke to Houston Matters on Wednesday. She said the board's recent decision to cancel the HCDE's contract with HillCo Partners "left the entire department of education vulnerable to shutting down."
Duhon referenced three bills that State Representative Paul Bettencourt filed in 2017. One of the proposed bills would have analyzed a potential shutdown of the HCDE, while the other two aimed at preventing the agency from collecting property taxes and eliminating the department outright, as reported by the Houston Chronicle. Bettencourt has said he has concerns about the HCDE's financial accountability.
"We're going there today to tell them to bring back our representation in Austin," said Duhon.
The Harris County Department of Education is the only one of its kind left in the state of Texas. It manages a budget of about $100 million, mostly generated from grants and fees, that support early education, adult ed and other services for 25 school districts in the county.
Duhon also underlined activists want the board to commit to funding special education and early childhood education programs, such as Head Start. "We want them to stop playing political games with our public education funds," she said.
Duhon added potential cuts to such programs would harm low-income communities in Harris County. "The board financial director is able to bring in every few months proof that these programs are run more effectively than they would be by just the ISDs," she emphasized.
Duhon also addressed the fact the HCDE is the last county education department left in Texas and argued that, through its work, it's possible for regional ISDs to get wholesale rates on the purchase of computers, furniture and food that they wouldn't be able to get on their own.
She said activists are also worried about the possibility the HCDE board of trustees will fire board attorney Sarah Langlois, a move that was on the agenda for one of their recent meetings, and replace her with the law firm of Strahan Cain PLLC.
Duhon described Langlois as "unbiased" and said Strahan Cain is not unbiased because one of the partners is Republican State Representative Briscoe Cain. Duhon described Cain as an "education privatization proponent" in an email sent to News 88.7 to express her concerns.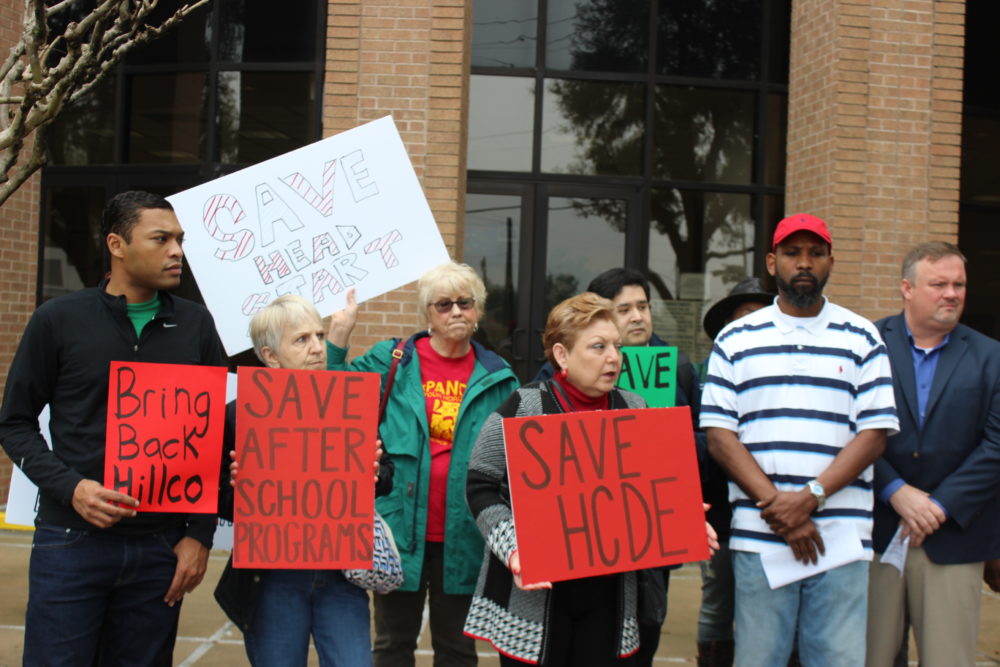 Members and supporters of civic groups such as Indivisible Houston, Black Lives Matter and FIEL held a press conference before the board's Wednesday meeting to talk about their concerns and demands. Zeph Capo with the Houston Federation of Teachers said that the agency provides valuable services at a low cost.
"This is a small amount of investment for a very large return. It would be mistake for our state, our community, our county to not support Harris County Department of Education," Capo said at the rally.
The board president didn't respond to Houston Matters' request for comment. At the board's meeting Wednesday, trustees decided to table the proposal to replace their longtime attorney.
Trustee Danny Norris told News 88.7 that he's concerned the board fired their lobbyists in January.
"That was the most concerning thing that probably came out of the January meeting — that we have no representation in Austin at this point," Norris said. "And for those who are not familiar, the state actually can shut us down, put us in sunset, which would mean we would cease to exist and all of our programs that serve the county would go with it."
Education reporter Laura Isensee contributed to this report.