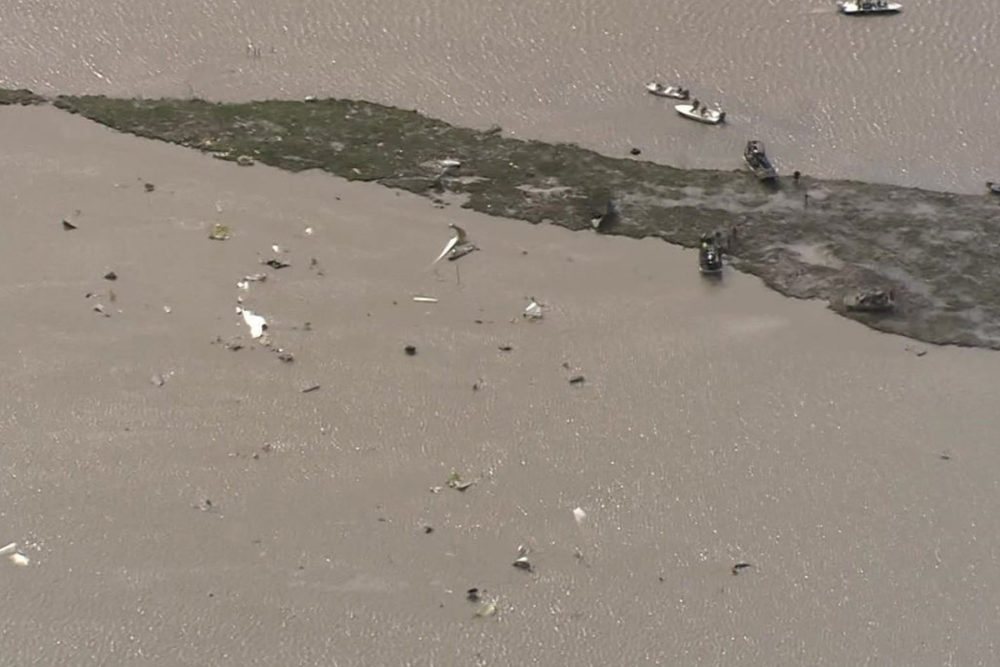 Investigators continue to search Trinity Bay for wreckage from a Boeing 767 cargo plane that crashed Saturday, killing all three aboard.
Atlas Air flight 3591 crashed around 12:45 p.m. near Anahuac just minutes before it would have arrived at Bush Intercontinental Airport.
The aircraft was contracted to deliver packages for Amazon. A short video clip of the plane making a steep nose dive in to the shallow water was captured by a security camera at the Chambers County Jail.
In the audio above, Houston Matters host Craig Cohen gets some perspective on how the FBI and NTSB investigation will proceed from Anthony Roman. He's a former commercial pilot and president of Roman & Associates, an investigation and risk management firm.