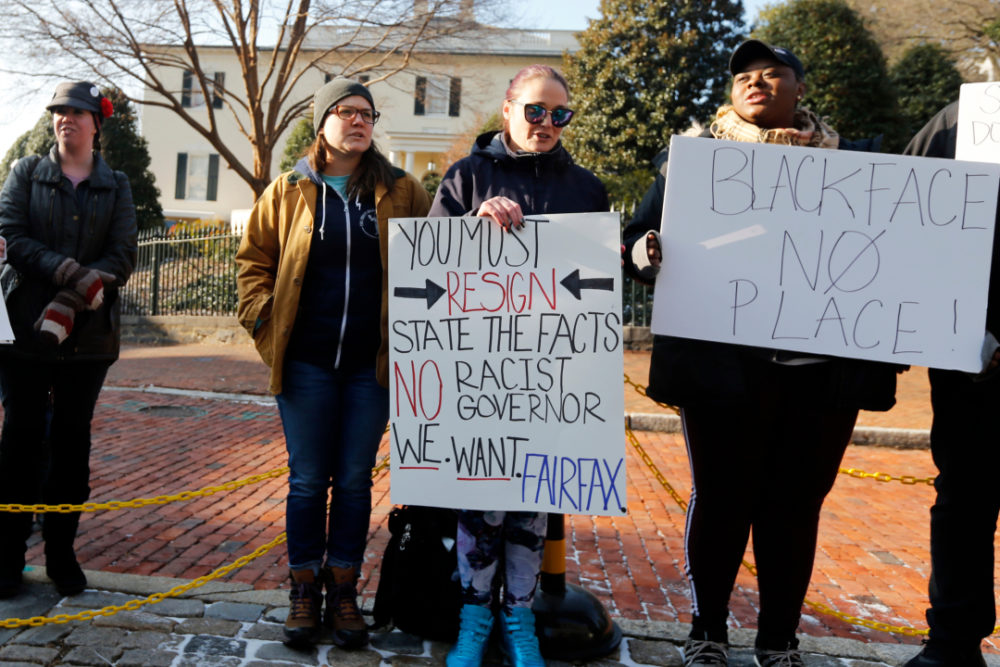 Earlier this month, a racist photo of Virginia Gov. Ralph Northam surfaced from a 1984 medical school yearbook page. It showed one person in blackface and another wearing a Ku Klux Klan robe.
BREAKING: Gov. Ralph Northam yearbook page shows blackface and Klan photohttps://t.co/6A89ejp5Ho

— The Virginian-Pilot (@virginianpilot) February 1, 2019
After initially apologizing for appearing in the photo, Northam denies he's in it, but he has admitted to wearing blackface for a Michael Jackson dance contest around that same time.
The Virginia governor is now planning to head out on what he's calling a reconciliation tour. A national conversation has ensued, prompting others to take renewed looks at yearbooks and other photos going back as early as the 1980s.
Another photo in the 1984 EVMS yearbook pictures a man who appears to be in blackface and dressed as a woman with the caption: "who ever thought Diana Ross would make it to Medical School!" https://t.co/ahpjoZhShu pic.twitter.com/0IVMHSthi1

— The Virginian-Pilot (@virginianpilot) February 2, 2019
Jonathan Chism is an assistant professor of history at the University of Houston Downtown. His research explores the intersections between religion, race, and politics.
In the audio above, producer Michael Hagerty talks with Chism about the racist history of blackface and why it's been largely ignored up to this point.