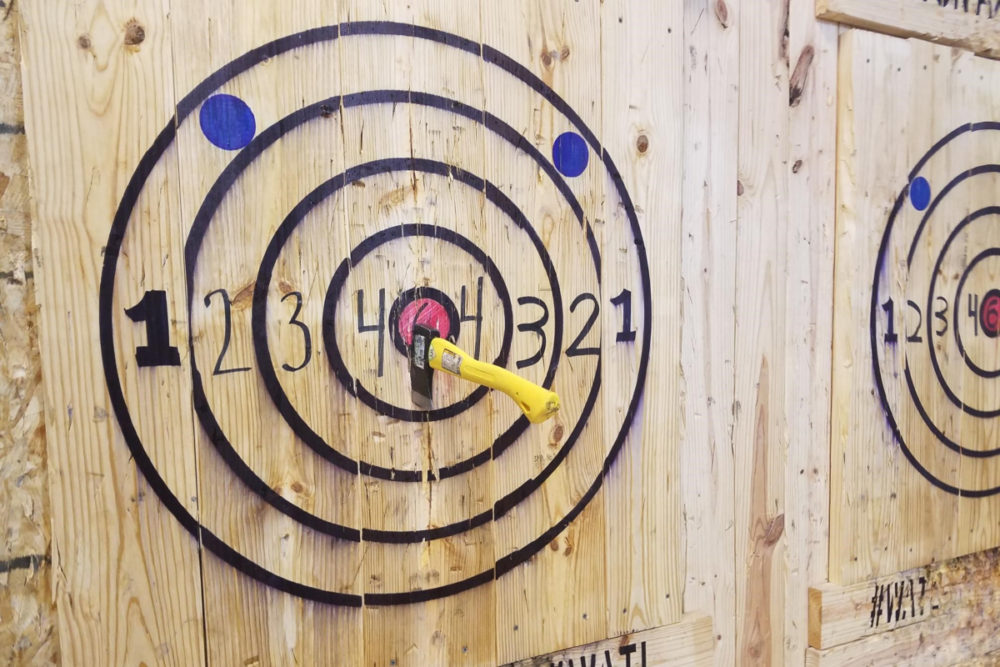 Houstonians looking to try something different — something competitive, even — might find just that with the sport of axe throwing.
Yes, it's a sport, and it's as simple as it sounds. Players throw an axe at a target and hope to hit a bulls eye. While that might sound easy, it's a sport that requires some skill and lots of practice.
In the audio above, Houston Matters producer Maggie Martin visits Houston Axe Throwing in Sharpstown to talk with owner, Sarah Sed, and to try out axe throwing for herself.