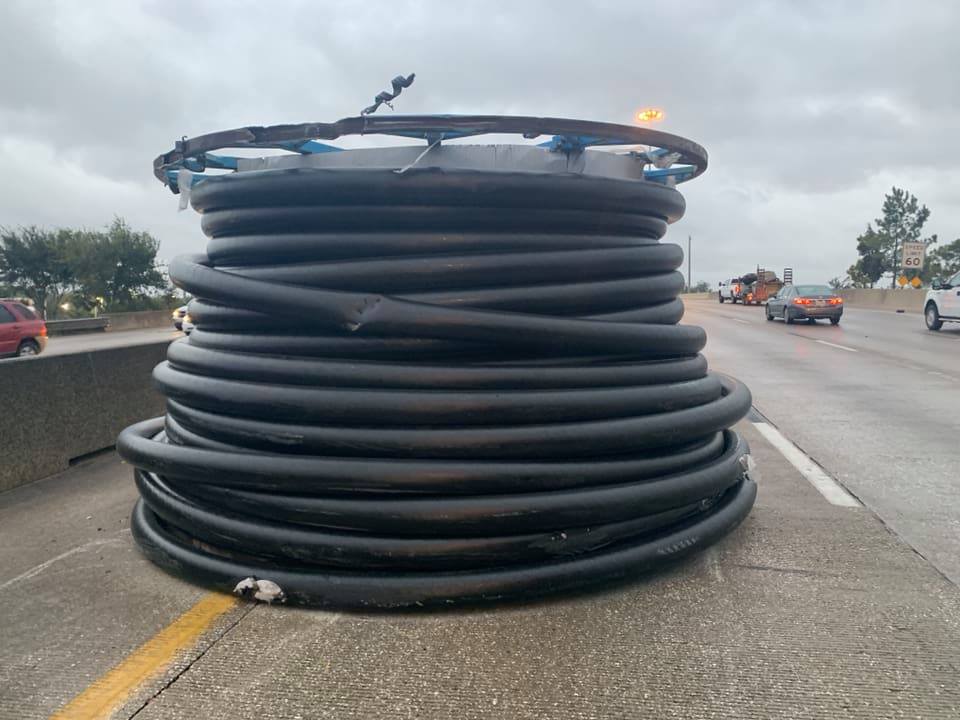 When a Houston police officer on a motorcycle was injured last week in a crash on the North Freeway near North Main, initial reports indicated he ran into road debris.
That was later corrected. Turns out, another vehicle cut him off, and he bailed from his bike as he began to lose control of it. The officer, Michael Moreno, is recovering.
One of our motorcycle officers was injured in a crash on the 45 North Fwy inbound near North Main about 535 am. The officer was taken to Memorial Hermann Hospital. At this time, we're happy to report he's conscious, breathing & reported to be in stable condition.

— Houston Police (@houstonpolice) February 7, 2019
Unfortunately, such accidents do occur on Houston roads. But what we found interesting was how we Houstonians knowingly nodded our heads when we heard that road debris might have played a role.
That's because, well, we've got a lot of it here — whether it's a mattress someone lost from the bed of their pickup while helping a friend move or it's the numerous incidents in 2018 of large industrial spools falling off the backs of flatbed trucks.
In the audio above we talk with News 88.7 transportation reporter Gail Delaughter about why we have so much debris on our roads and invite listeners to share examples of unusual debris they've seen littering the road.
What's the craziest thing you've seen on Houston roads and highways? Share yours at talk@houstonmatters.org.
Then, we revisit our 2017 conversation with Houston artist Gabriel Martinez, who turns street debris into art.