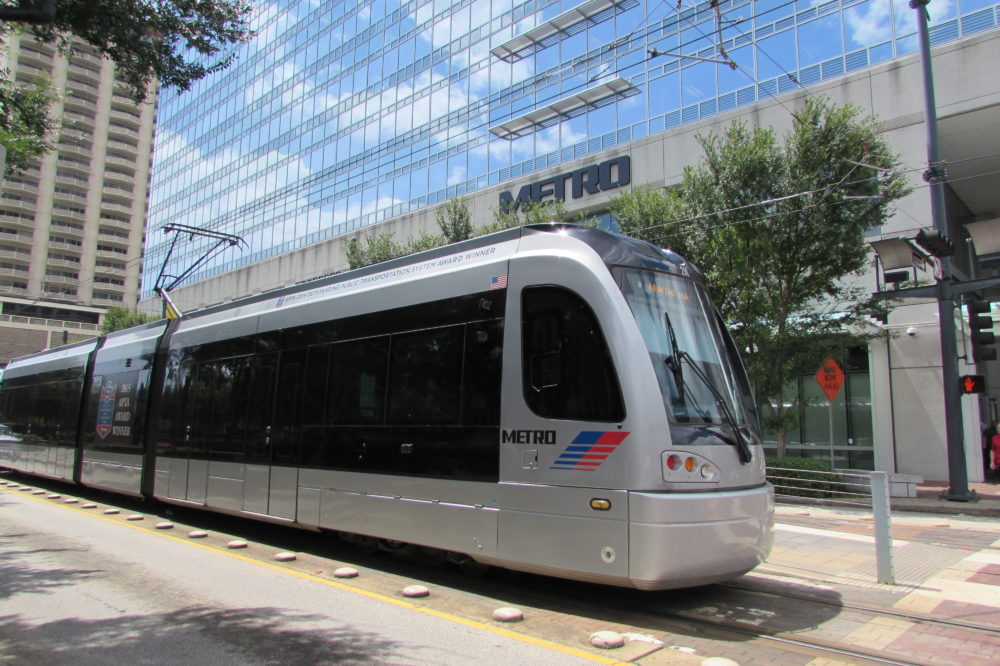 We often hear Houstonians bemoan the fact that we don't have more vibrant, comprehensive mass transit. But what can we do about it – besides complain?
Well, for one, there's a task force working on the problem long term – about 25 years ahead, in fact.
The High Capacity Transit Task Force is examining a variety of transit service concepts that might be workable for Greater Houston by 2045, when the region's population is projected to be more than ten million.
The task force will present its recommendations at the Transit Policy Council meeting on Friday, Feb. 22, at 9:30 a.m. at 3555 Timmons Lane, 2nd floor, Room B.
In the audio above, Houston City Council Member Amanda Edwards talks about the task force, the solutions it's focusing on, and what she's hearing from the public concerning its desires for future transportation services.