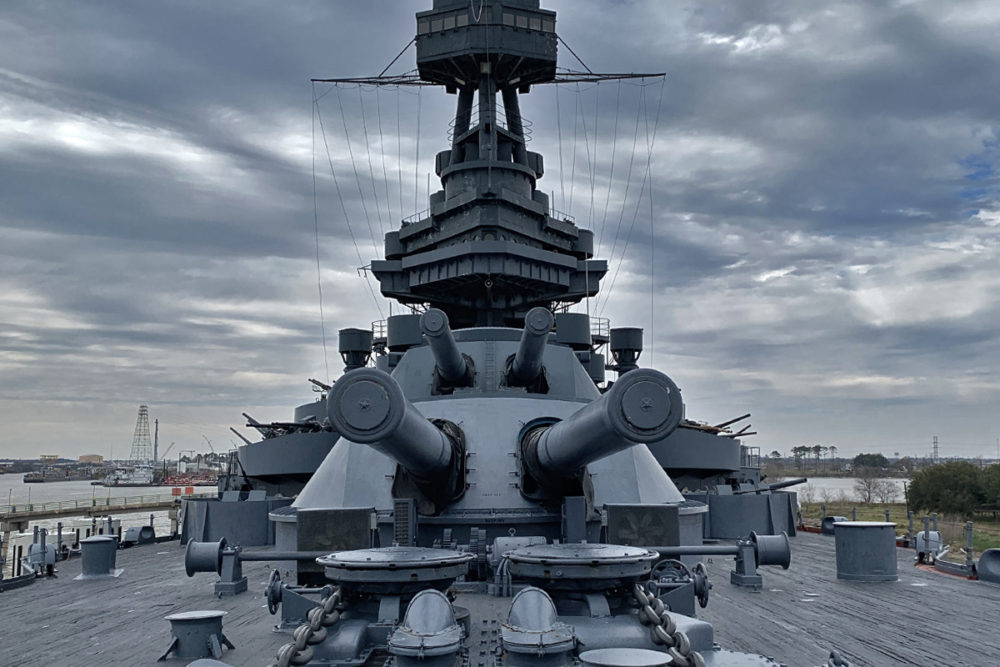 Commissioned in 1914, the USS Texas saw its fair share of battle, serving in both World War I and World War II. It participated in D-Day and bombarded Omaha Beach with artillery shells in support of invading Allied troops.
After the war, it ferried troops home from the battlefield.
But the Battleship Texas has now spent more time as a museum than it did as a warship. In 1948, the vessel was retired and docked near the San Jacinto Monument, where it became the nation's first warship-turned museum.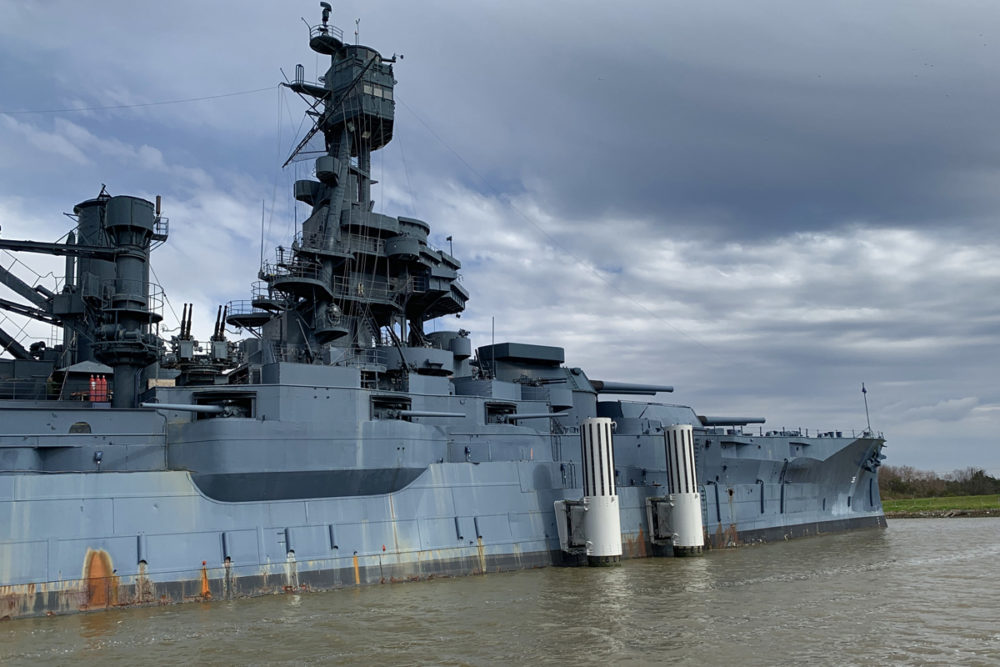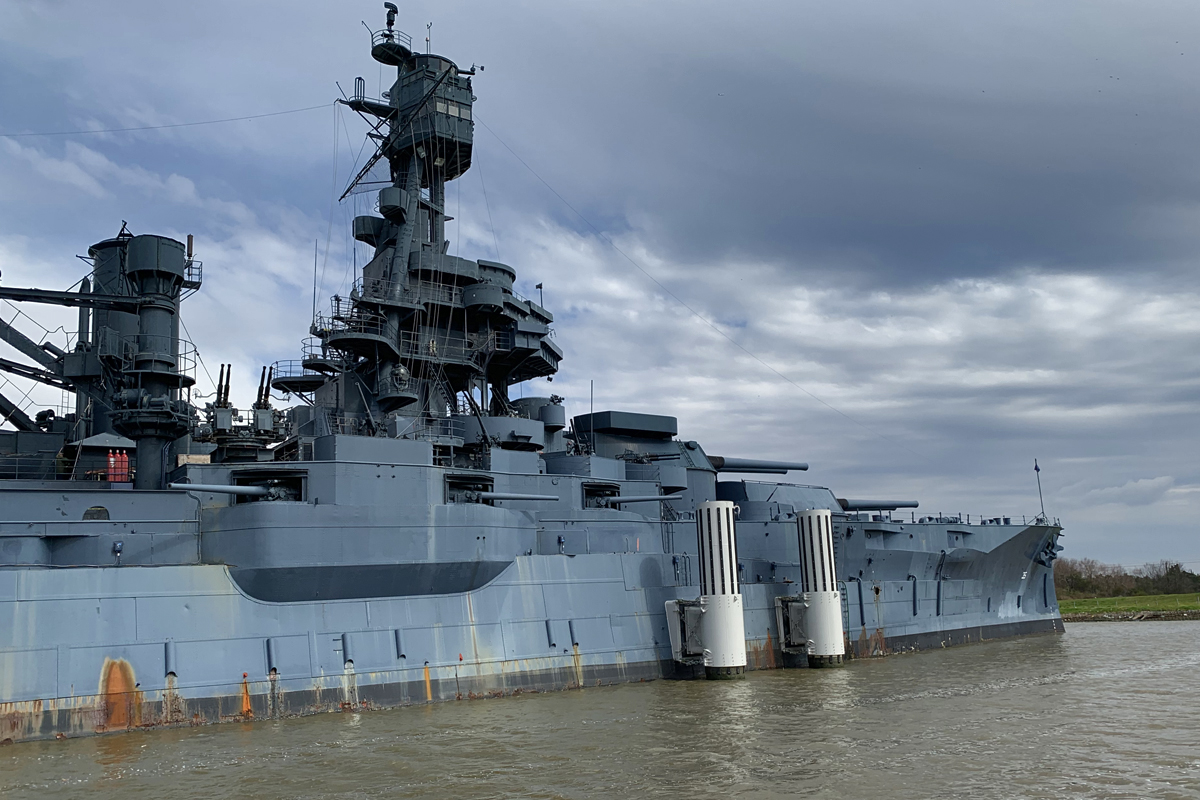 But just because the battleship has been retired for more than 70 years doesn't mean it's out of danger.
Despite numerous repair and restoration efforts over the years, the ship still has some leaks. About 350 gallons of water are pumped from its hull every minute, according to Andy Smith of Texas Parks and Wildlife, which oversees the vessel. Smith is the ship superintendent.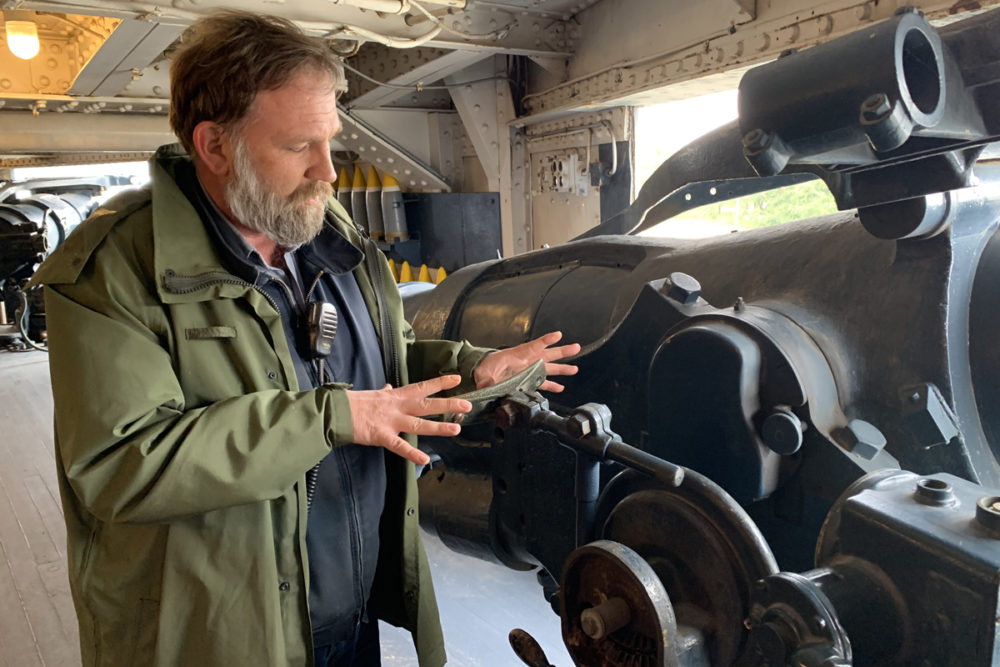 Smith estimates some $60 million dollars are needed to take the ship out of the water and build it a dry dock. And another $40 million worth of repairs are needed beyond that.
In the audio above, Smith takes Houston Matters producer Michael Hagerty on a tour of the Battleship Texas and details the work that's needed and why it's important to preserve the ship.