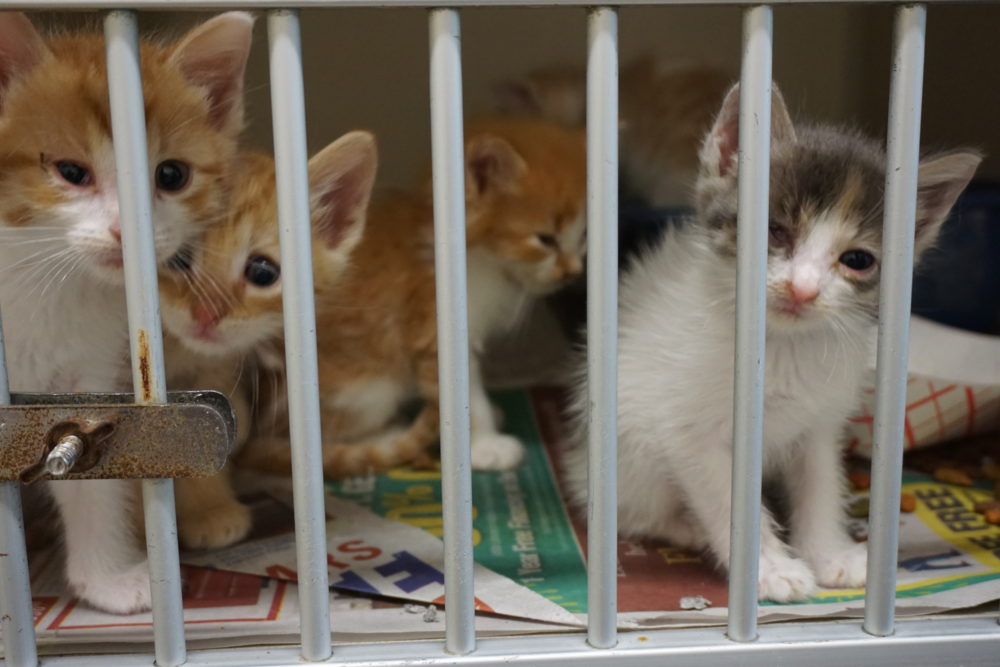 While it might not feel like it in January, Greg Damianoff says Houston's warm weather and mild winters contribute to the city's stray animal problem.
"Our problem is year-round because of the climate," he said. "Animals can eat, drink, and procreate year round."
Damianoff is the director of BARC, the City of Houston's animal shelter and adoption facility. He says his department takes in between about 26,000 and 27,000 animals each year. And the problem continues to grow as the city's population does the same.
"It's the same story as always – it's irresponsible pet ownership that puts us in this situation to begin with," Damianoff said.
He adds that if people were to license their pets, spay or neuter them, and adhere to the number of animals they're allowed to have by law, then the problem wouldn't be so substantial.
In the audio above, Damianoff updates Houston Matters on the latest efforts to address the city's stray animal population. And Salise Shuttlesworth, founder and executive director of the no-kill animal shelter Friends for Life, talks about how organizations like hers partner with the city to address this issue.