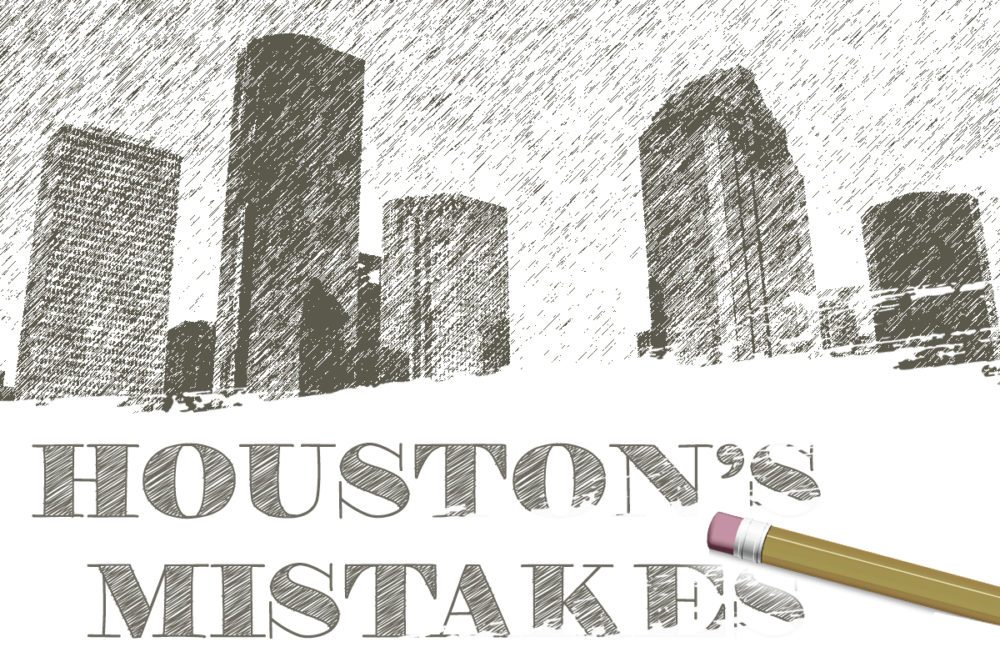 Everyone makes mistakes. Whether it's something small — like writing down the wrong year in January — or something bigger — like investing in an Italian soccer club and subsequently bankrupting the club within two years. (Yeah, that actually happened — to former major leaguer Mike Piazza, in fact).
So what's the biggest mistake you've ever made? What did you learn from it? And what are the biggest mistakes Greater Houston has ever made — and what can we as a community learn from them?
In the audio above, we ask our listeners to answer those questions. And Dr. Norma Ngo, director of Counseling and Psychological Services (CAPS) at the University of Houston, offers some advice about healthy practices for dealing with the mistakes in our lives.
Then, Lisa Gray from the Houston Chronicle joins host Craig Cohen to discuss some of our worst mistakes as a community.