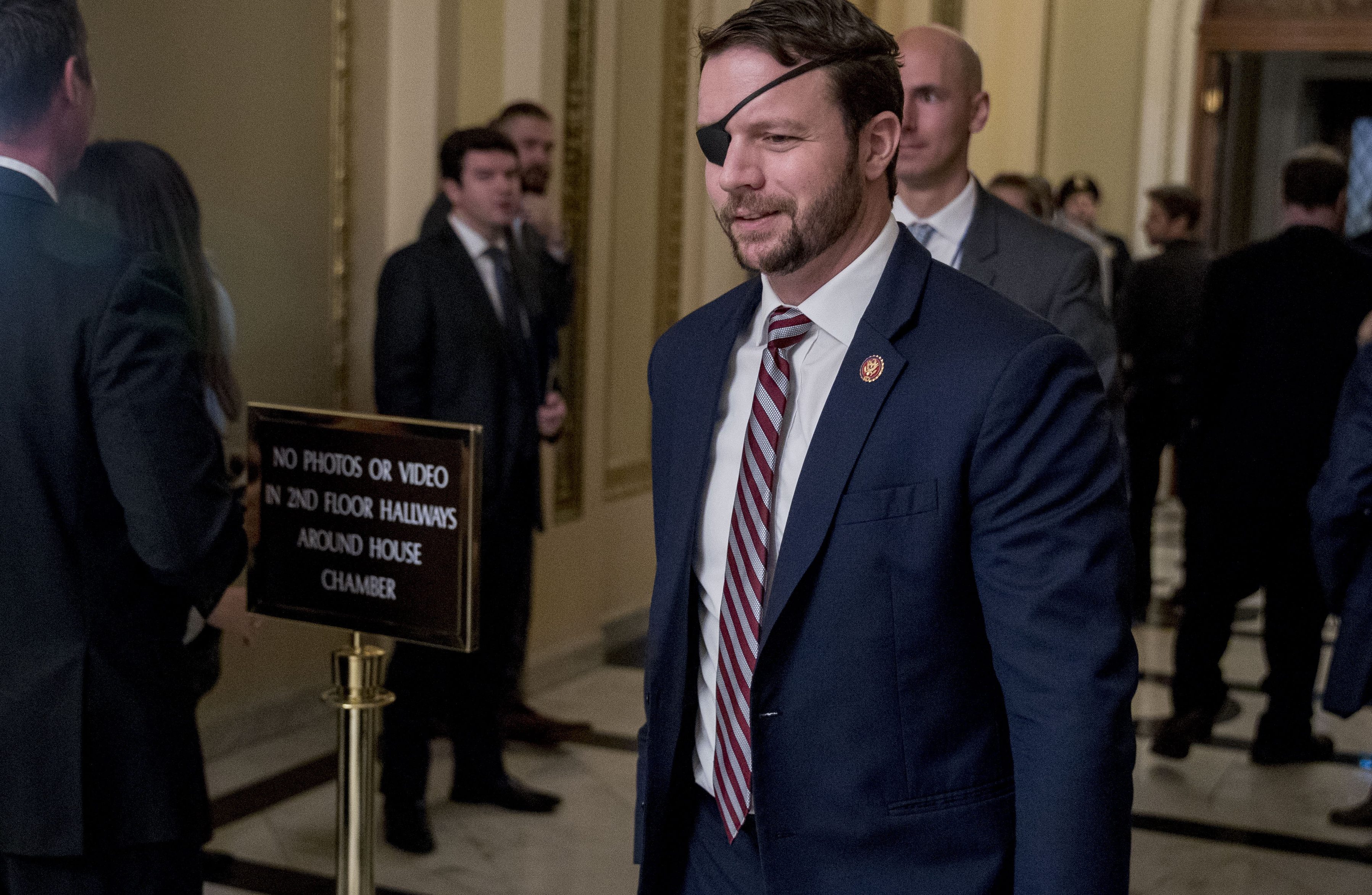 After the first few weeks on the job, U.S. Representative Dan Crenshaw spoke with Houston Matters Monday and defended building a wall on the southern border but also portrayed himself as a Republican who doesn't agree on everything with President Donald Trump.
Crenshaw, a former U.S. Navy SEAL who represents Texas' 2nd Congressional District, said he doesn't like the fact the federal government was in shutdown mode for more than a month because "that's really not the right way to govern," but added that when a shutdown occurs "it's up to both branches to negotiate in good faith."
The Republican Congressman alluded to Trump's offer during the shutdown to grant a three-year reprieve from deportation to DACA recipients and his subsequent decision to temporarily reopen the government and asked himself "how many good faith gestures does the President need to give the other side?"
You can listen to the Houston Matters segment with Congressman Crenshaw here:
"Mitigating factor"
Crenshaw said he thinks that an eventual wall in the southern border "at the very least, it's a heavy mitigating factor." He added that a wall would give Border Patrol agents "the time to respond, as opposed to just watching people walk across and then they lose them either in the terrain or, even worse, in urban areas."
Crenshaw also underscored the current wall plan devised by the Department of Homeland Security doesn't entail building a 2,000-mile structure –the DHS plan indicates more than 330 miles of wall would be built— and said he sympathizes with land owners who might be reluctant to building sections of the wall on their properties.
As supportive of the wall Crenshaw is, he also stressed he differs from Trump on other issues, such as the trade tariffs the administration has imposed and the President's strategy to pull U.S. troops out of Syria, as he wrote in an opinion article published by The Washington Post last December.
Committees
The freshman Congressman is serving on the U.S. House committees on Homeland Security and Budget. He said two of his priorities on Homeland Security will be border security and disaster preparedness.
As for his goals working on the Budget Committee, Crenshaw noted that about 70 percent of the federal budget is destined to Social Security, Medicare, Medicaid, and paying the interest on the national debt.
The Congressman, who was born in 1984, said his generation will have to deal with an "unsustainable" fiscal path. Therefore, he said, "whatever we can do to reform these programs in a responsible way so that they actually last and we can actually save them for my generation to enjoy, that's gonna be a huge priority."
Asked about how to combat poverty in the United States, Crenshaw advocated for developing more apprenticeship programs and vocational training initiatives. "There's about seven million manufacturing job openings right now," he noted "we have way more job openings than we have workers to fill them."
Additionally, the Congressman said lawmakers will try to improve investment initiatives in low income areas to create more employment and offer higher wages.