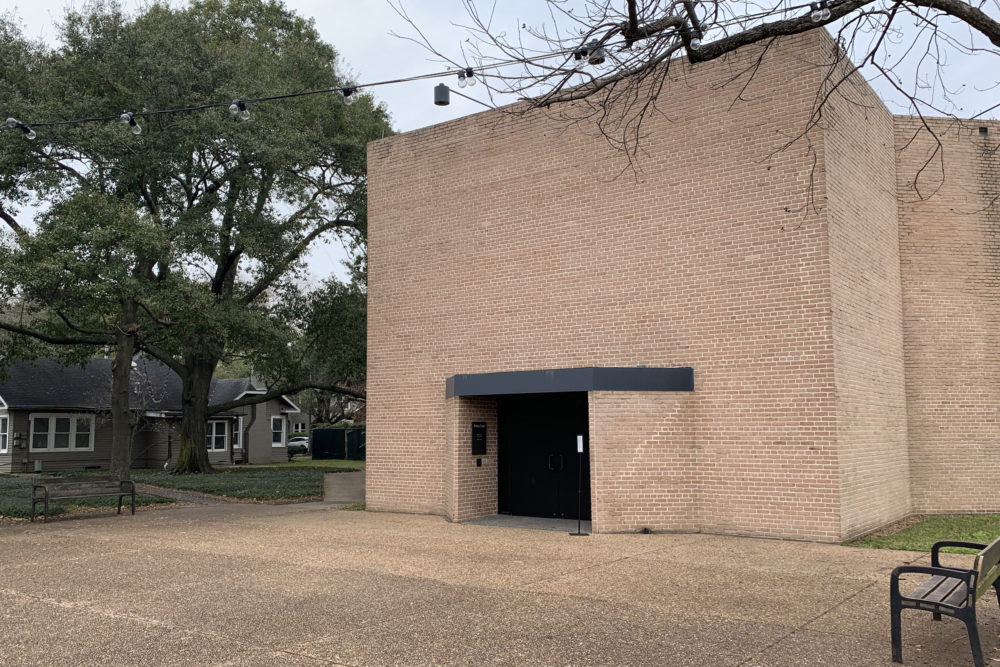 The Rothko Chapel will be closed to the public most of the year for renovations, which begin March 4. It's the start of a multi-year overhaul to the two-acre grounds in the Museum District.
The centerpiece of the venue, founded by John and Dominique de Menil in 1971, is the space where visitors can view fourteen large, dark-hued canvases by painter Mark Rothko. One of the biggest changes involves the lighting there. There's a skylight overhead allowing natural light to fall on the canvases. And over it there's a baffle – a structure muting the light considerably.
In the audio above, David Leslie, the chapel's executive director, tells Houston Matters producer Michael Hagerty the baffle will be replaced, allowing the space to engage the natural light more fully. He says, in the original configuration, there was no baffle.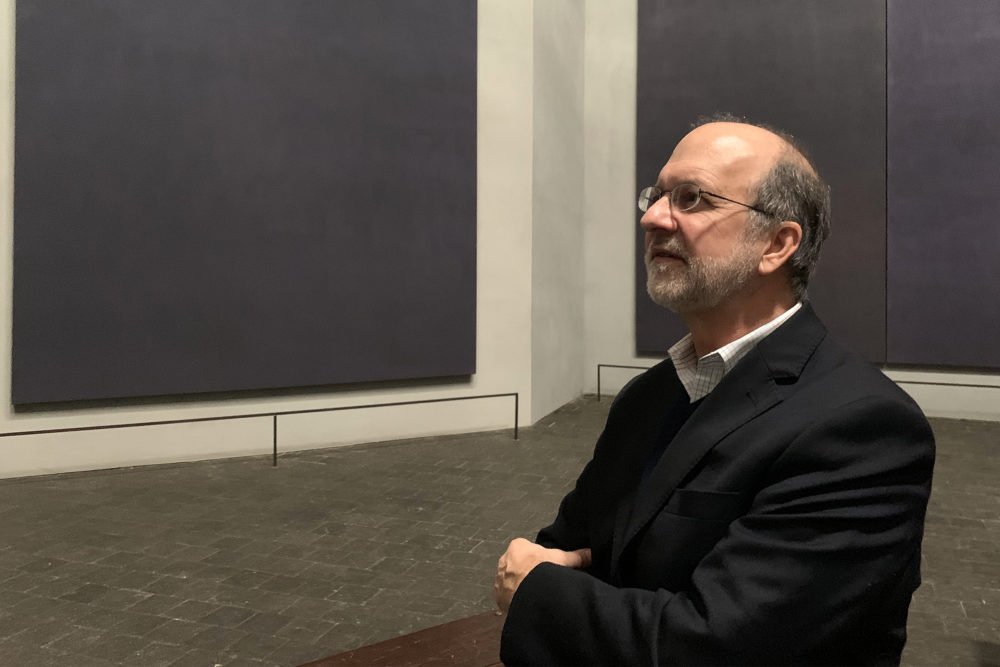 "In fact, you came in and it was glass, sun, and the elements," he said. "And, needless to say, in Houston the sun can be rather intense, and it kind of washed out the paintings. So, one could not really have a full experience."
He says this new baffle is an attempt to try to find a happy medium that would allow the natural light in but wouldn't be so intense that it impedes a visitor's experience.
"In a way, we'll be returning to that intent of the artist and the de Menils to really have that open space," Leslie said. "You'll have that sense of really the openness again."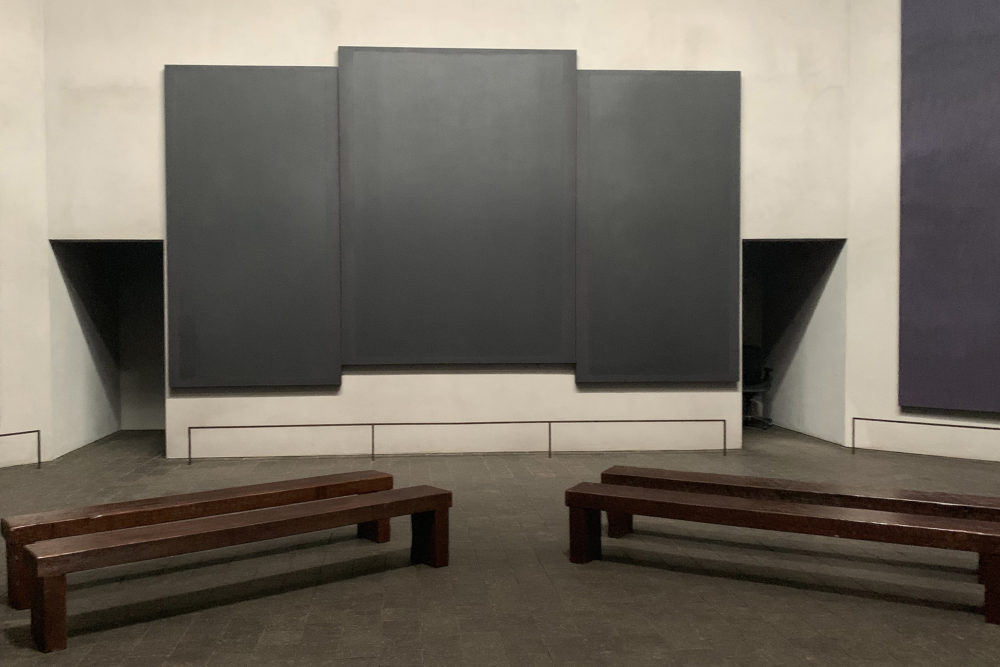 The chapel is expected to reopen by mid-December along with a new welcome center in the works.
Changes To The Grounds
The renovations include planting indigenous river birch tree around the perimeter of the property to enhance the sense of a protected space.
Adjacent bungalows that currently house the chapel's administrative offices will be removed to make way for a new meditation garden.
And, on property across the street, a new welcome center, a program/event space, and administrative archives will be constructed. Those facilities are expected to be online by the end of 2022.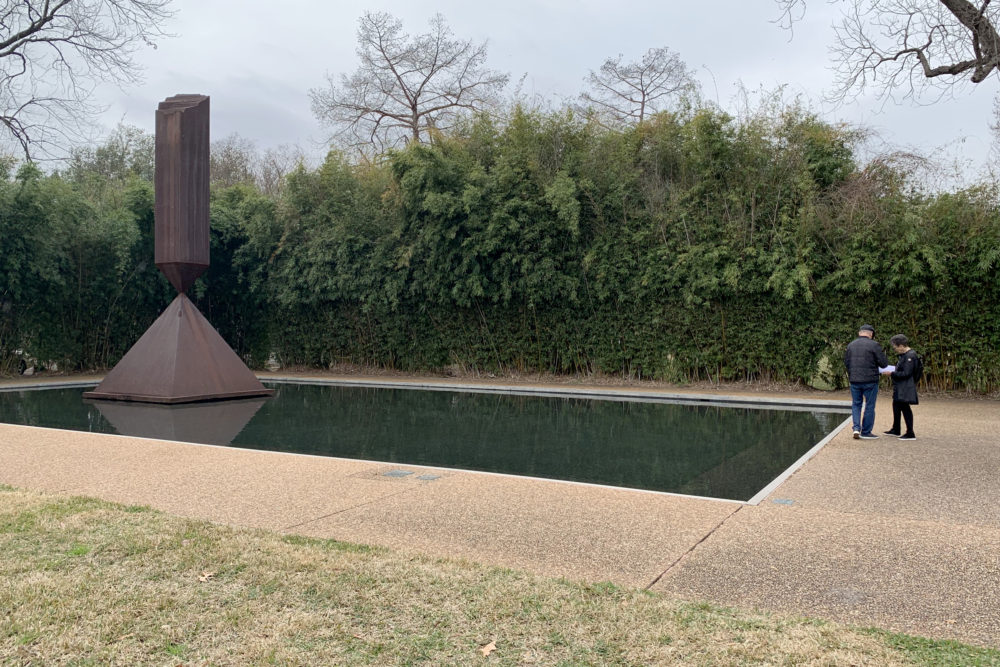 Leslie says he hopes, once the veil is lifted on all these changes, an enhanced experience will be created for the chapel's roughly 100,000 visitors each year.
"One will still get this wonderful place with some other add-ons that I think will make the visit – and our work and service in the community – even more impactful," he said.