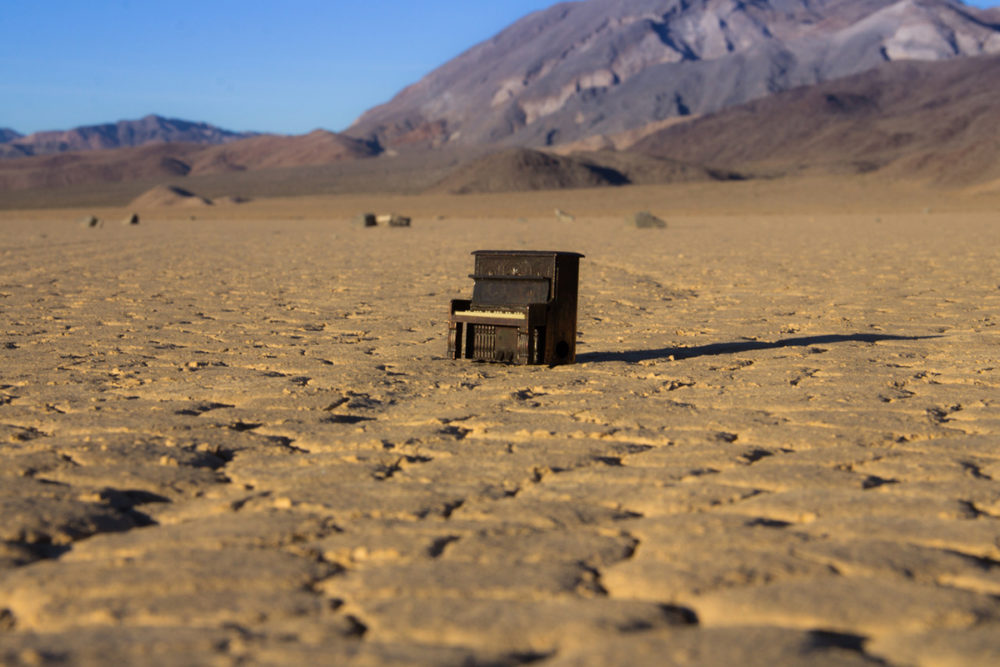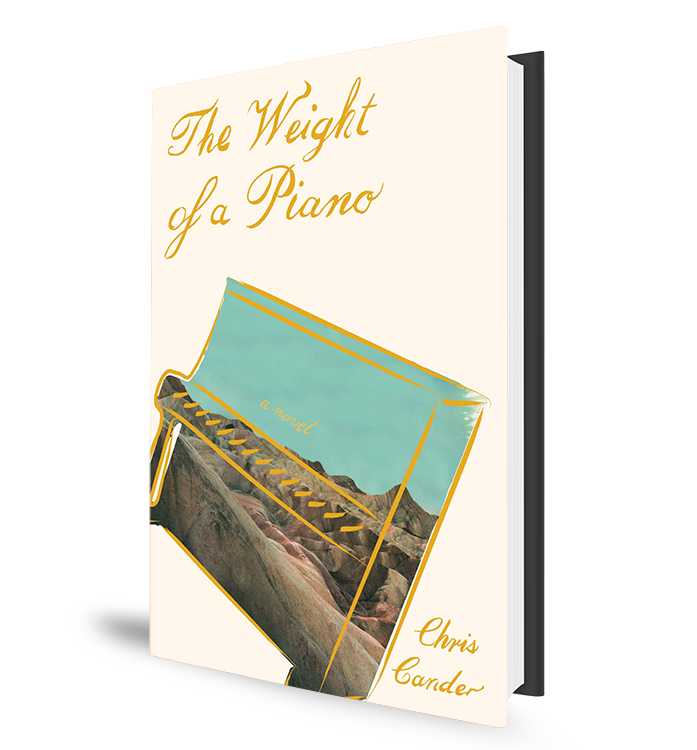 Maybe there's an object in your life that carries a lot of emotional or sentimental weight. Maybe it was given to you by a loved one that's since passed away — or it's something that's been handed down that takes up space, and you're not exactly sure what you should do with it. So it gets carted around each time you move.
Well, the latest novel by Houston writer Chris Cander touches on that experience. It's called The Weight of a Piano. And, yes, the object with both literal and figurative weight is indeed a piano. In this case it's a type of German-made upright piano called a Blüthner.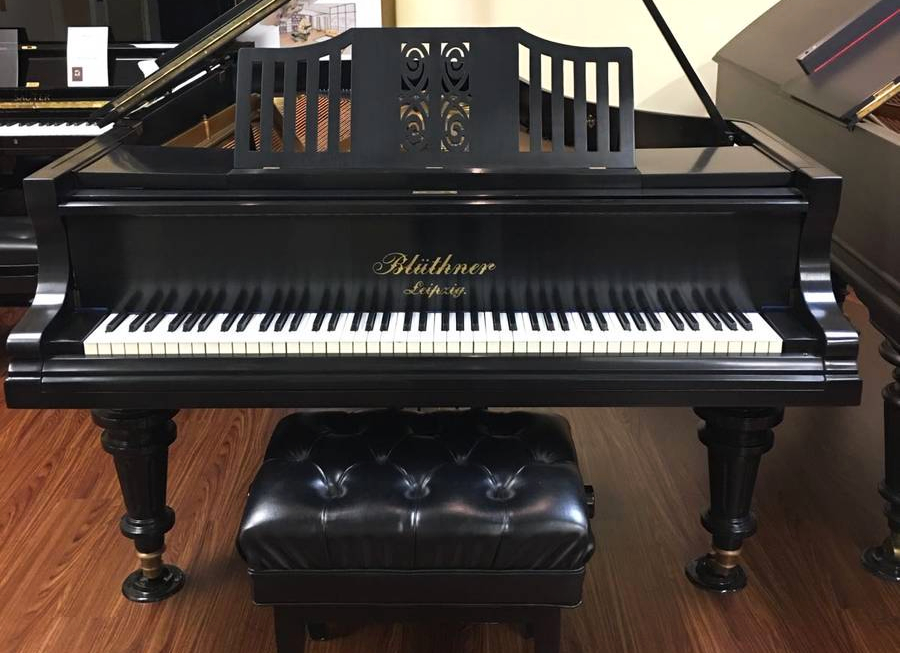 The piano is essentially a character in the story, along with two women – one for whom the instrument is a burden and another for whom it's a prized possession. It changes hands and wanders around Europe as the story unfolds.
Cander got the idea for the story from something she overheard a woman say at one of her book-signing events.
"She said to a friend of hers that she had finally found someone to take this piano that she had had for 50 years off her hands," Cander said. "And the way she said it — the kind of emotional freight in her voice — was like a magnet."
Cander asked for permission to eavesdrop on the woman's conversation, and — with some details and the woman's permission — she had the seed for a story.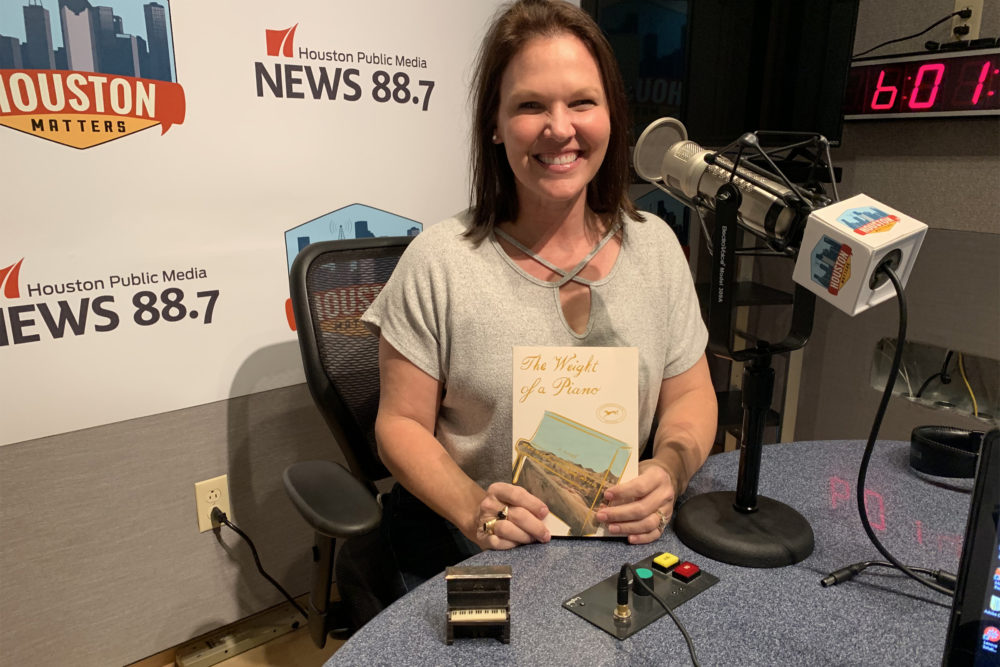 Objects As Characters
Cander says writing with an object as a central figure is basically the same as focusing on a person.
"In my imagination, this Blüthner is like a person," she said. "Obviously, it's an object, but the way I thought of it was as a her with a very rich history, with emotion, with a journey. And so to write about that was like writing about a human character."
Making The Character Speak
Since the book is about a musical instrument, there's plenty of music referenced in it – including an original piece called Die Reise, which means "the journey" in German.
So, instead of just describing it, Cander teamed up with Atlanta-based composer Konner Scott to actually create and record the piece.
MORE: The Weight of a Piano – Spotify Playlist
Scott says it was a unique challenge.
"I can safely say I've never written a piece to accompany a book before," he said. "That was a new one."
Emotional Approach
But Cander sent him some early chapters of the novel and walked him through the emotions she wanted the piece to convey — melancholy, loss, and acceptance.
Scott says when he's commissioned to create a work, he is often told how to go about his work using technical terms — tempo, specific styles, etc. But he prefers approaching from an emotional standpoint, like he did with Cander.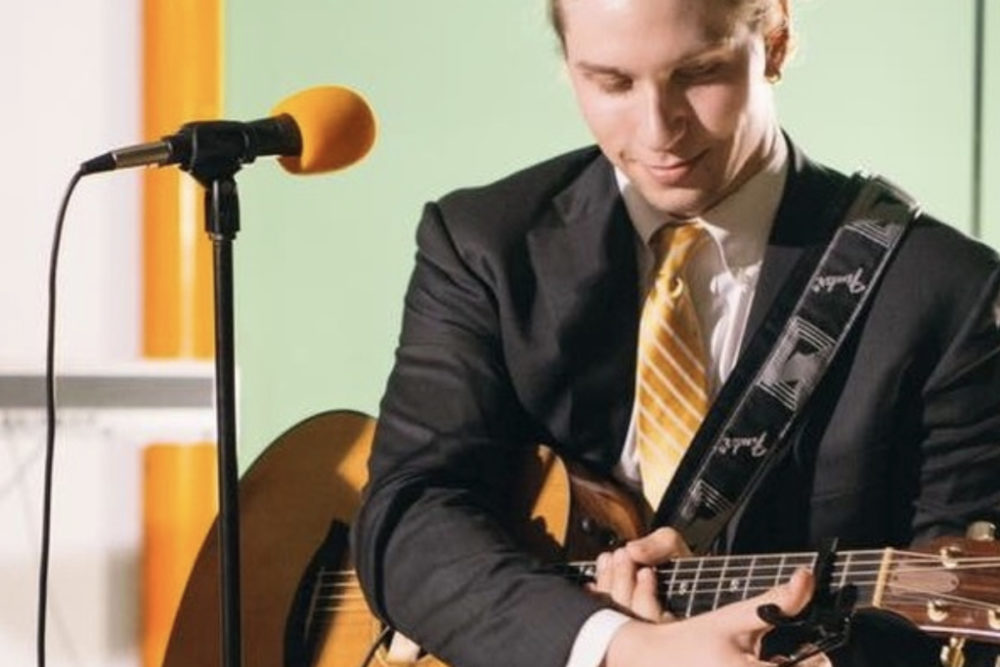 "She was looking for something that reflected the mood of the piece," Scott said. "And, for me, that's really fun because that opens up the boundaries of it and kind of lets me do what I want — but to still fit within the emotional framework of whatever the person is going for. And that's a unique challenge."
Coming To Life Onstage
For Cander's book launch event with Brazos Bookstore, actors will interpret key scenes from the novel along with original music performed by Scott. The event is Tuesday, Jan. 22, at 7 p.m. at Houston's Christ Church Cathedral.
"The whole experience of creating this novel over a few years it felt like such a multi-sensory experience," Cander said.
She says that's because she spent so much time listening to music, talking to musicians, and even visiting locations featured in the story like Death Valley National Park.
"So, it felt very rich, and it lived in my imagination in a much more 3D way than some of my other books have," Cander said. "And so I thought when I present it to people for the first time rather than just expose them to the book I want to share with them that experience of what it was like to create the book."
In the audio above, Cander and Scott talk with Houston Matters producer Michael Hagerty about the book and their collaboration.