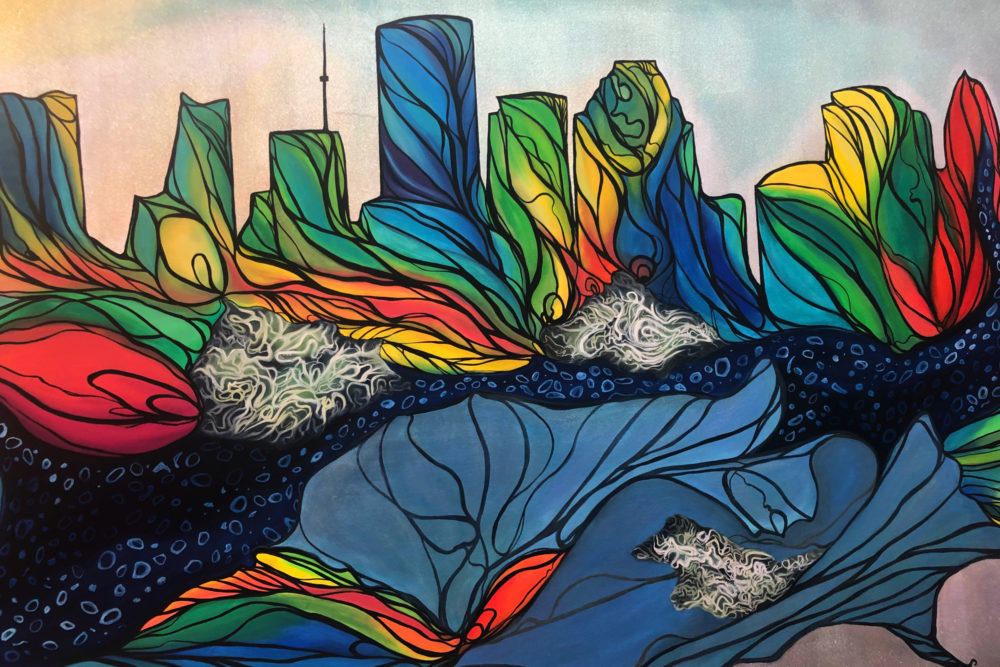 This weekend, as runners compete in the Chevron Houston Marathon, they'll be awarded medals and wear shirts emblazoned with the work of local artist Janavi M. Folmsbee. Her art is featured in the marathon's 2019 logo.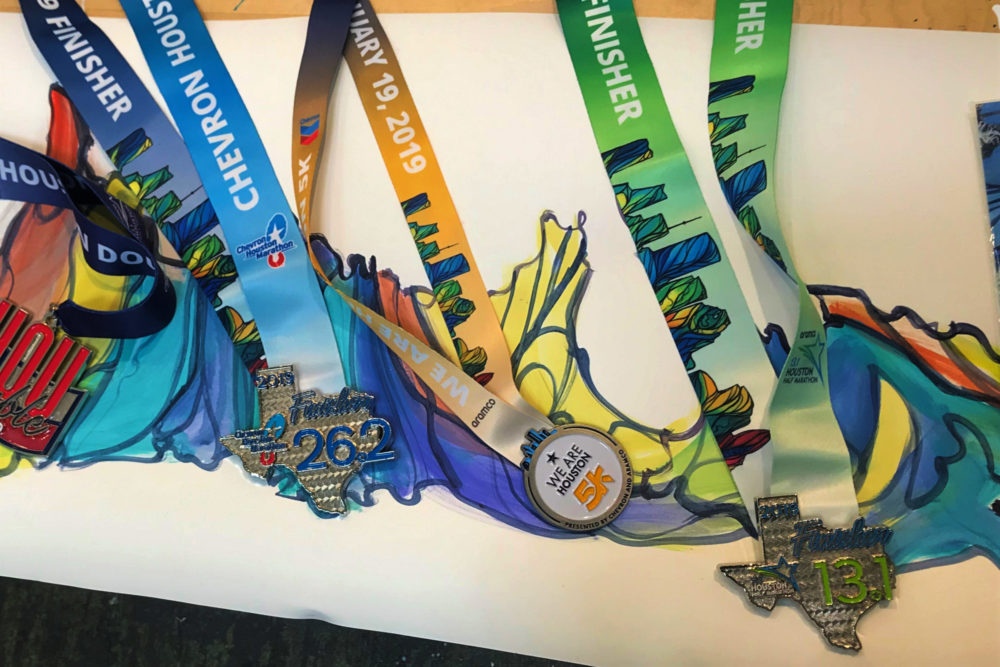 Folmsbee is an avid scuba diver and says the vivid undersea colors she saw on a dive trip to Bolivia reminded her of Houston's diversity.
And many of the spotted eagle rays she saw had their tails cut off. And that reminded her of how many runners who've lost limbs — or who have faced other difficulties in life — compete in the marathon.
In the audio above, Folmsbee talks about her work, which blends ocean imagery and vibrant colors with the Houston skyline.
VIDEO: Janavi M. Folmsbee talks about creating art for the marathon
VIDEO: Janavi M. Folmsbee talks about the inspiration for her painting